Business
Declining Chinese Exports
China and Global Financial Crisis
By Zhou Li
Sweden Correspondent

Although many people will agree that the current global financial crises had a negative impact on the world economies, the story was not the same in all countries. In the case of China, I will identify how China took advantage of the financial crises to transform its economy. To do this, I will briefly show how China's economy was negatively affected by the crises; thereafter, China had to change its economic strategy from export oriented to a revitalization of its domestic market. In this case, more domestic jobs were created and this was boom for Chinese economy. According to William H. Overholt's opinion, China's impressive growth and unmatched dynamism had two main drivers. The first one was heavy industry and infrastructure. Another one was the cheap labor to manufacture and export-oriented industries. Chinese economy is generally export-oriented and relies heavily on export for economic growth. When external demand shrunk significantly due to the global financial crisis (see figure 1), the negative impact on the Chinese economy became deepening. Hence, spurring the domestic demand and upgrading industrial structures become crucial alternatives for China to maintain economic growth. It was evident that due to the global economic recession, the already existed export oriented economic development model won't meet and adapt to the social economic development needs. In his government report on the 11th national people's congress, Chinese Prime Minister Wen affirmed that, challenges always co-exist with opportunities. Each country's economy is a linkage in the chain of the global economy. Global economic crisis actually accelerated Chinese economic transformation. In a short term, Chinese economic growth could be at the expense of natural resources and the environment. However, it is necessary to build a long-term economic and resource control plan to enhance environmental protection and harmonious socialist society. Without the prevailing global economic crisis, China would have waited for quite a long period of time to adjust the economic structure. But in wake of this crisis, a sense of urgency and responsibility is applied, as to quicken and shorten the transitional period. Currently, China's economic development is imbalance and lacks coordination. For example, the proportion of investment and export is too large compared with domestic consumption in the short term of economic growth. In order to solve these entrenched, irrational problems, China could not use vast amount of capital in pursuit of drastically diminishing returns any longer. According to Overholt's idea, China need to focus on higher value-added manufacturing, a shift from export-led to the domestic market, from the coast to the interior, a vast expansion of the service sector and the dynamism of small and medium, predominantly private firms seems necessary. Basically, "the only kinds of firms in China that can create massive numbers of jobs quickly are small, medium, largely private sector enterprises in higher-value manufacturing and services." In order to create enough jobs and ensure social stability, based on these situations, one positive policy that has taken place is to open the Growth Enterprise Market in Shenzhen in October 2009.This policy is intended to support small companies. Another gospel is that the government's support for private equity funds. This policy would guide capital and make it more efficient than controlled banks and stock markets. Indeed, the Chinese government has clearly realized that the most remarkable aspect of the economic transformation has been the role of the private sector. The pace of economic change has been tremendously fast since the start of economic reforms 30 years ago in China. To get rid of the global economic recession and sustain rapid growth over next decades, economic transformation will need to be maintained and strengthened.

Related Articles
Lao Enovy Stresses Better Bilateral Ties
Study Abroad -- Painful and Joyful
Rare Earth- Game between China and U.S.
G-20 Time for Seoul Summit
Debates on China's Exchange Rate Regime
Swedish General Election 2010
Global Economic Crisis and China
Language Learning Experience
Economic Analysis of Korean Wave in East Asia
Swedes, Independent and Nice People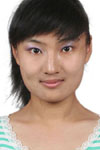 Zhou Li serves as Sweden Correspondent for The Seoul Times. She currently pursues a MA degree in Asian Studies at Sweden's Lund University. She studied economics and trade at Uiversity of Jinan, China. She is interested in Korean economy and culture.