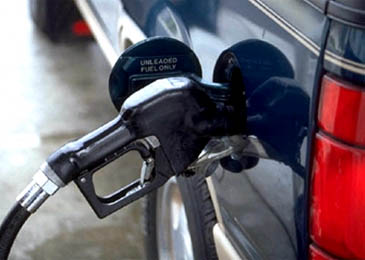 As the world energy consumption is projected to increase by 54 percent from 2001 to 2025, as much growth in worldwide energy use is expected in the developing world in the International Energy Outlook 2004 reference case forecast.World marketed energy consumption is projected to increase by 54 percent over the 24-year forecast horizon from 2001 to 2025. Worldwide, the total energy use is projected to grow from 404 quadrillion British thermal units (Btu) in 2001 to 623 quadrillion Btu in 2025, according to the report.The reference case outlook shows strongest growth in energy consumption among the developing nations of the world, as it has in the past editions of this report. The fastest growth is projected for the nations of developing Asia, including China and India, where robust economic growth accompanies the increase in energy consumption over the forecast period. Gross domestic product (GDP) in developing Asia is expected to expand at an average annual rate of 5.1 percent, compared with 3.0 percent per year for the world as a whole.With such strong growth in GDP, demand for energy in developing Asia doubles over the forecast, accounting for 40 percent of the total projected increment in world energy consumption and 70 percent of the increment for the developing world alone.World oil prices rose by almost $10 per barrel over the course of 2002 and remained high throughout 2003. Prices were influenced by political unrest in Venezuela and Nigeria, the war in Iraq, and the continued discipline of producers in the Organization of Petroleum Exporting Countries (OPEC) in adhering to production cutbacks.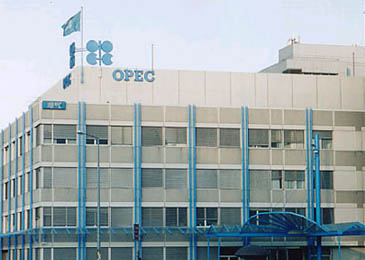 The reference case expects little downward movement in world oil prices in 2004, given low oil inventories, a surge in developing Asia's oil demand, and the regional uncertainty that surrounds the situation in Iraq. The world oil price path in the reference case is virtually the same as in last year's forecast, with prices projected to moderate after 2004 and then rise slowly to 2025.World oil prices are projected to reach $27 per barrel in 2002 dollars ($51 per barrel in nominal dollars) at the end of the forecast period.These prices are average annual prices and exclude the volatility that may occur as a result of weather variations or possible disruptions in supply.The reference case projects increased consumption of all primary energy sources over the 2001-2025 period. Fossil fuel prices for electricity production are projected to remain low relative to the costs of nuclear power and renewable energy sources, as a result, non-fossil fuels are not expected to be economically competitive with fossil fuels over the forecast.The outlook for fossil fuels could, however, be altered by government policies or programmes, such as environmental laws aimed at limiting or reducing pollutants from the combustion of fossil fuel consumption and encouraging the use of non-fossil fuels.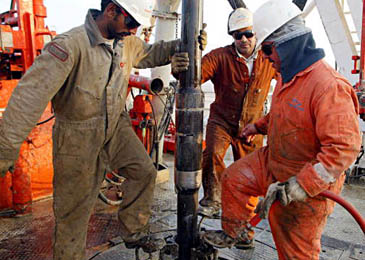 In the absence of such laws, consumption of oil, natural gas, and coal is expected to supply most of the primary energy needed to meet the projected demand for end-use consumption.Oil is expected to remain the dominant energy source worldwide through 2025. In the reference case, world oil demand increases by 1.9 percent annually over the 24-year projection period, from 77 million barrels per day in 2001 to 121 million barrels per day in 2025.Robust growth in transportation energy use — overwhelmingly fueled by petroleum products — is expected to continue over the 24-year forecast period. As a result, oil is projected to retain its predominance in the global energy mix, notwithstanding increases in the penetration of new technologies such as hydrogen-fueled vehicles.Although the nations of the industrialized world continue to consume more of the world's petroleum products than do those of the developing world, the gap is projected to narrow considerably over the forecast period.In 2001, developing nations consumed about two-thirds (64 percent) as much oil as the industrialized nations, by 2025 they are expected to consume 94 percent as much as the industrialized nations. In the industrialized world, increases in oil use are expected mainly in the transportation sector, where there are few economically competitive alternatives at present.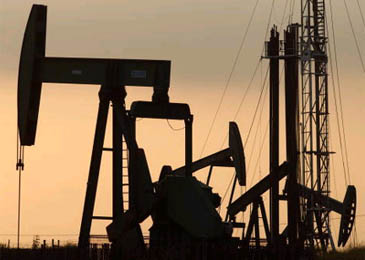 In the developing world, oil demand is projected to grow in all end-use sectors. As the energy infrastructures of emerging economies improve, people are turning from traditional fuels for residential and commercial uses — such as wood burning for heating and cooking — to diesel-fired electricity, and industrial demand for petrochemical feedstocks is increasing.The fastest growing source of primary energy in the reference case is natural gas. Over the 2001-2025 forecast period, consumption of natural gas is projected to increase by 67 percent in the reference case, to 151 trillion cubic feet in 2025. The projection for natural gas consumption is lower than in last year's report, which showed worldwide demand for gas at 176 trillion cubic feet in 2025.The lower forecast this year is the result of slightly lower assumptions for worldwide economic growth, a slower projected decline in nuclear power generation (which competes with natural gas in the power sector), and concerns about the long-term ability of natural gas producers to bring sufficient resources to market at prices competitive with those of other fuels.Natural gas use is expected to equal coal use (on a Btu basis) by 2010, and by 2025 it is expected to exceed coal use by 12 percent.Over the projection period, worldwide net electricity consumption is projected to nearly double between 2001 and 2025, from 13,290 billion kilowatt-hours to 23,072 billion kilowatt-hours. Strong growth in electricity use is expected in the countries of the developing world, where electricity demand increases by an average of 3.5 percent per year in the IEO2004 reference case, compared with a projected average increase of 2.3 percent per year worldwide.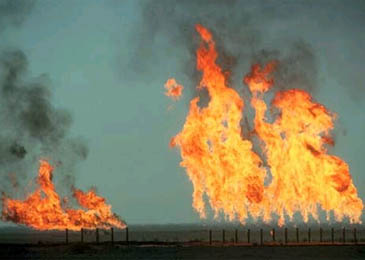 Robust economic growth in many of the developing nations is expected to boost demand for electricity to run newly purchased home appliances for air conditioning, cooking, space and water heating, and refrigeration.For the industrialized world and the transitional economies of the EE/FSU, where electricity markets are more mature, slower average growth rates of 1.6 percent per year and 2.0 percent per year, respectively, are projected.