Amb. Victor Wei speaks at the reception.
Belgian citizens living in South Korea and high-profile people including foreign diplomats, military attaches, and local businessmen dealing with Belgium companies all enjoyed a sumptuous reception Nov. 15, 2004. The standing buffet started at 6 p.m. and lasted past 8 p.m.Newly appointed Belgian ambassador to Seoul, Victor Wei and his wife Yuan Lee Mine, first secretary, commercial attaches from both Flanders and Walloon Region, greeted guests as they entered the ballroom of the luxurious Hilton Hotel in downtown Seoul.In Belgium, King's day is a national holiday celebrated with fireworks and street parades where for one day all Belgians forget about their linguistic differences and seem all to unite as people of one country.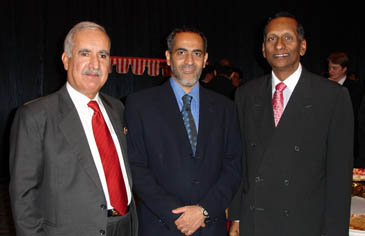 Here in Seoul, about 200 guests were able to taste authentic Belgian food specialties and beers while mingling and socializing with Belgian businessmen or exchange students.Among the top foreign envoys honoring by their presence were Amb. Tadeusz Chomicki of Poland, Amb. Uzi Manor of Israel, Amb. Dato' M. Santhananaban of Malaysia, Amb. Saleh M. Al-Rajhy of the Saudi Arabia, Amb. Pavel Hrom of Slovak Republic, Amb. Guillermo Quintero of Venezuela, Amb. Pedro Goyenaga Hernandez of Costa Rica, Amb. Jorge Enrique Mora Rangel of Colombia, Amb. Rene Francisco Umana of Honduras, Amb. Alexander Savov of Bulgaria, Amb. Moosa Hamdan Al Tae of Oman, Mr. Jacek Najder who is counsellor and deputy head of mission of Poland, Maj. Gen. Lars Frisk of Swedish Delegation, Mrs. Pamela Morris from British Embassy, Mr. Ulrike Wolf who is first secretary in political affairs of German Embassy.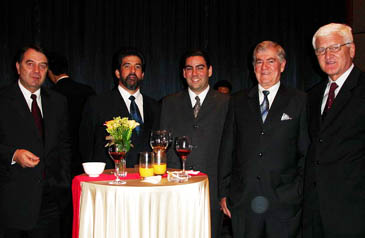 Among Korean companies having business relations with Belgium, were President Park Keung-Shik of Korea Science Service Institute (KSSI), Chairman Kim Yong-Tae of Suhbo Industry, Vice President Yoon Se-Wang of TS Corporation, Managing Director Jay Suh of Gourmet F&B, President Ahn Jung-Soon Cercle Franco-Coreen (CFC).
A brief history of "King's Day"
Since 1866, the "Royal Holiday" has been celebrated on Nov. 15, the name day of Leopold (in the Germanic calendar) and Albert (general calendar).King Baudouin decided in 1951 not to change that date. His brother King Albert II did likewise.The name "Dynasty Holiday" was used during the Regency of Prince Charles. However, this name was erroneous. A circular produced by the Minister of the Interior in 1953 emphasized this.
Interesting facts around "King's Day"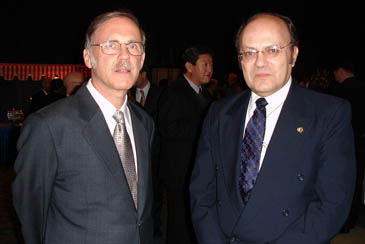 Nov. 15 is the day Belgium honours its King. But for many Belgians Nov. 15 is known as the 'Day of the Dynasty," so they were told by schools and newspapers. Don't be disappointed, but this is not correct. The actually name of the holiday is "King's Day"!It was in 1866 that a celebration was held on Nov. 15 for the first time in Belgian history. According to the Calendar of the Catholic Church, it is the day that Saint Leopold is honoured.But, following the crowning of King Albert I in 1909, the date of the celebration was moved to Saint Albertus day, Nov. 26. Ironically, in 1912, King Albert 's mother passed away on Nov. 26! For this reason, in 1913 the celebration date was moved back to Nov. 15.In 1922 the date of celebration was changed once again, this time to Nov. 27. This was done most likely as to prevent the celebration from interfering with the other ceremonies being held that day (Nov. 11).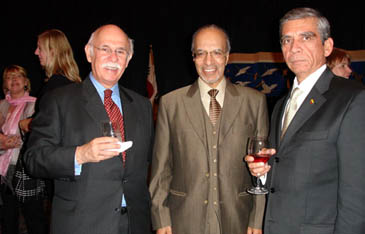 On Nov. 11, 1922, the remains of The Unknown Soldier from the war that ended on Nov. 11, 1918 were buried at the Congress column in Brussels.From 1922 on, Nov. 11 then became an official National holiday (day) to remind Belgium all those that have lost their lives for its country. It was in agreement with the authorities of the Catholic Church that the day of Saint Albertus would be move to Nov. 27.Then in 1934 King Leopold II was crowned on Nov. 15 (the day of Saint Leopold, remember?) and Nov. 15 became the day once again the day Belgians celebrate their King.Nov. 15 has stayed as the day of celebration until now. This day had sustained through the war and the Regency of Prince Karel (1944-1950). And King Boudewijn or King Albert II have changed the date of King's Day either.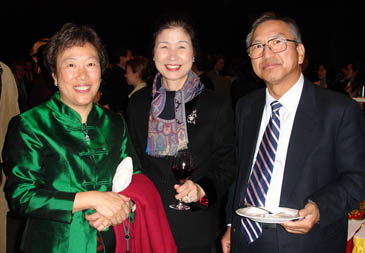 When King Boudewijn took the oath in 1951, there was obviously some confusion regarding the official name of the celebration day. So in 1953, Prime Minister Van Houtte made it very clear in a circular that "King's Day" is the only official and correct name to be used to describe November 15th of each year!
Related Photos