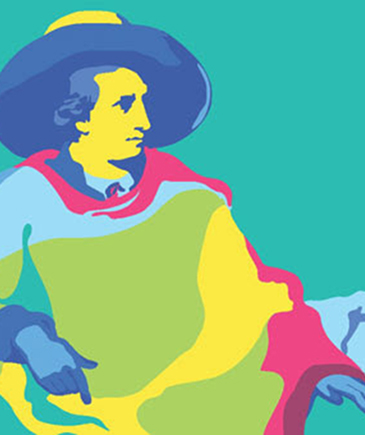 The First Major Goethe Exhibition in 25 Years
Johann Wolfgang Goethe (1749 - 1832) is one of the world's best-known German writers who reflected, perhaps more than any other artist of his time, the dramatic changes that sent shockwaves through the very foundations of Europe.A literary celebrity by the age of 25, he was celebrated across Europe and his works have been translated into countless languages. He created the characters Werther and Faust whom found their way into every genre of art and every sector of popular culture.But Goethe was more than just an attentive observer of the dawn of the modern world, he was also an immensely versatile artist who continues to inspire writers, painters, sculptors, composers,
photographers and film directors.This show is the first major Goethe exhibition in 25 years and it places his work within the context of a time which was on the threshold of modernity whilst shedding light on the uniquely powerful impact the writer continues to have.
Also on show:
GOETHE'S GARDENS
Green Worlds on the roof of the Bundeskunsthalle
until September 15 in Bonn
Goethe's gardens invite visitors to enjoy a leisurely stroll, to linger and delight in the beauty of the landscape and to explore the gardens' underpinning of the natural sciences.They offer insights into Goethe's botanical studies, and reference his extensive personal garden which supplied fruits and vegetables for his table. Because the appearance of Goethe's gardens on the roof of the Bundeskunsthalle will be in a continuous state of change between May and September, visitors are encouraged to come more than just once.