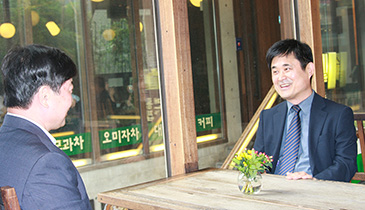 Prof. Kim Byoung-Hee (right) of Seowon University is being interviewed by Editor in Chief Min Dong-Hyun of The Seoul Times in Insadong area of Seoul on June 28, 2019.
Prof. Kim Byoung-Hee was inaugurated as the chairman of the Korea Advertising Society (KAS) a few months back. He is the authority on areas of advertising and public relations (PR) in South Korea with nearly three decades of experience in the area. Before he became the professor of Seowon University's Department of Advertising and Public Relations in Cheongju City south of Seoul, he amassed a wealth of practical experience as a copywriter at Senyon Communications, a global advertising agency.On April 6, 2019 Prof. Kim was inaugurated as the 24th chairman of the Korea Advertising Society in a general meeting held at Seogang University in Seoul. The society boasts of well over 1,150 members consisting of professors and other holders of doctorates in the advertising area.In a press conference Prof. Kim said that he will lead nation's advertising industry in the right direction as such latest technologies as artificial intelligence, nano technology, and block chain newly emerge.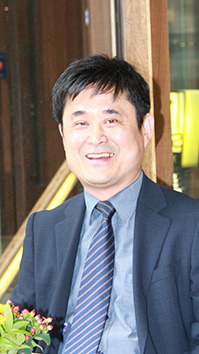 Prof. Kim Byoung-Hee of Seowon University serves as the chairman of the Korea Advertising Society (KAS).
"In particular, artificial intelligence (AI) influences many aspects of advertisement in a positive way," Prof. Kim said. "Ideas can be increased by as many as 57 percent if AI technology can be applied to the advertisement," he stressed. "The areas of advertising will continue to expand if AI technologies are utilized"Earlier in 2014 Prof. Kim also served as the 15th chairman of Korean Academic Society for Public Relations.As a scholar Prof. Kim has authored a myriad of books and theses.The prolific scholar has written over 40 books on advertising industry. The theses number more than 100 as well.
His name was put on the list of Marquis Who's Who, making him globally famous scholar in 2011. He was decorated and honored for his outstanding performance as a scholar both home and abroad.He received a Gallup Korea Award. He was also honored and praised by the National Research Foundation of Korea and by the Ministry of Education.Prof. Kim social activities are far and wide.He served PR advisor for the 2018 Winter Olympics in Pyeongchang, an advisor for Internet Newspaper Association. He involved himself in Naver-Kakao news evaluation committee. For these activities he became the recipient of the presidential award.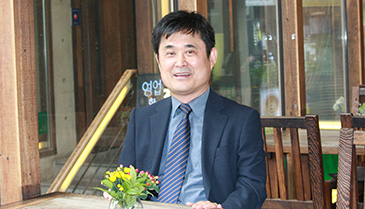 Prof. Kim Byoung-Hee of Seowon University serves as the chairman of the Korea Advertising Society (KAS).
As for the important tasks he should do as the chairman of the nation's most important institution of advertising industry Prof. Kim avowed that he will publish a 10-volume books on the advertising, a commemorative work celebrating the 30th year anniversary of the Korean Advertising Society, which falls on this year.The publishing project encompasses all areas of advertising industry and ad market: ad industry and system, ad criticism, consumers psychology, PR marketing and its new world, present and future of ad media, smart ad technology, and analysis of big data.Prof. Kim said that he used to be a book warm as an adolescent. He is also amused in writing creative stories including poems.Prof. Kim went through the elite Seoul National University, majoring the Korean Language and Literature. He moved onto his graduate program in advertising and PR at Yonsei University, earning his master's degree. Finally he received his PhD in advertisement from Hanyang University.