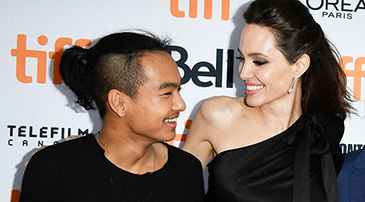 Angelina Jolie (right) with her eldest son Maddox
Maddox Jolie-Pitt, the eldest son of Hollywood actors Angelina Jolie and Brad Pitt, will be studying at Yonsei University in the fall of 2019, a school official announced on August 6, 2019.He said that the 18-year-old son of the Hollywood star will major in biotechnology at the Department of Life Science and Biotechnology of Yonsei University's Underwood International College (UIC).Maddox will be studying on Yonsei's international campus in Songdo, Incheon west of Seoul.Yonsei University, founded in 1885 by Horace Grant Underwood, a Christian missionary from America, is private research university in Seoul. It is one of the top universities in South Korea.Maddox Jolie-Pitt was accepted into Yonsei University as an international student, according to the official.He was known to choose Yonsei among many other universities in foreign countries after he visited its campus with his mother back in November 2018.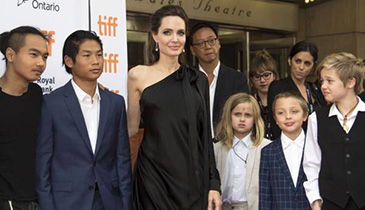 Angelina Jolie with her children
Jolie took Maddox and her 16-year-old son Pax to Seoul on her trip. They made a tour of its campus and other historic sites in Seoul. The two sons accompanied Angelina Jolie when she visited Seoul on her leg as the United Nations High Commissioner for Refugees (UNHCR) special envoy.In early 2000s Jolie began visiting international trouble spots and refuge camps around the world as the ambassador (special envoy) of the UN organization, making the largest donation to it as an individual.The school official said that Maddox has been studying the Korean language to prepare for his study at Yonsei. He takes Korean language lessons several times per week. The 44-year-old Angelina Jolie will soon visit Korea again with Maddox to help his son settle in Seoul for his new life as a college student.Maddox is the eldest child to Angelina Jolie and Brad Pitt. They adopted then seven-month-old Maddox Chivan, from an orphanage in Battambang, Cambodia in 2002.The Hollywood couple have six children: three of their own and the other three adopted internationally.Her five other children are Pax, 15, Zahara, 14, Shiloh, 13, and 11-year-old twins Knox and Vivienne.She was known to be extremely proud of Maddox.She keeps telling her friends that she was "nothing but proud" of his son.Recently she wrote: "I could not be prouder of my sons for the men they are becoming, the way they respect their sisters and are respected by them."As a big fan of K-Pop Maddox has lots of interest in South Korea, which resulted in his admission into Yonsei University.Jolie and Maddox will come to Seoul in the middle of August of 2019 for her son enroll in the fall semester on Yonsei campus.