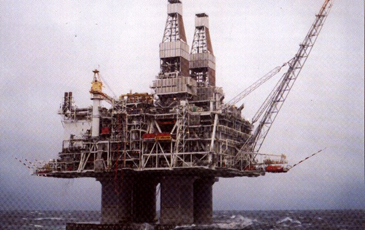 Egypt is working on a comprehensive plan to develop the oil, gas and petrochemical industries, as they are increasingly becoming the backbone of economic and social growth in Egypt.In its efforts to achieve this goal, the government of Egypt established several contacts with major Korean companies, aiming at explaining the business and investment opportunities in these fields, announced Egyptian Embassy in Seoul recently.According to the embassy, Egyptian oil and natural gas output hit 58.5 million tons in 2004. Oil refinery capacity in Egypt stood at 35 million tons while exports reached 18.6 million tons at $4.5 billion during the same fiscal year.Egypt has built two LNG projects, and it wants to extend existing pipelines. Egypt has also sped up the bidding process with such a progressive plan in place for natural gas export and the industry is set to break all growth records.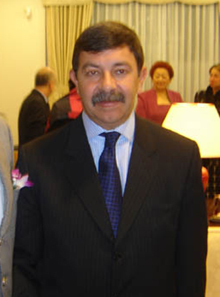 Egyptian Amb. Amr Helmy
Egypt is exporting LNG to Spain and will start exporting to France during the next half this year, there are many potentials for more cooperation with Korean companies, explained Amr Helmy, ambassador of Egypt in Seoul. "We have already some projects in the fields of oil, gas and petrochemicals in cooperation with Korean companies, our intention is to expend this cooperation," Helmy added.Egypt's reserves of natural gas have risen to 66 trillion cubic feet, almost double the reserves recorded in 1999. Since the early 1990s, natural gas has been the main source of energy for a number of industries in the country, including cement, iron and steel.The Egyptian Petrochemical Holding Company (ECHEM) has put into effect a 20-year, three-phase plan to develop the petrochemical industry that aims at making use of Egypt's extensive natural gas reserves which will serve as the cornerstone of the emerging industry. the ambassador said.Egypt's petrochemical industry currently generates $7 billion in annual revenues, according to the Ministry of Petroleum's statistics. Under the ambitious plan $10 billion worth of investment will be pumped into 14 new petrochemical complexes in Egypt over the next two decades, creating an estimated 100,000 new jobs in the sector by 2020.A $500 million methanol plant, with a capacity to produce 1.3 million tons annually, and a $700 million urea/ammonia plant capable of producing 3,500 tons daily are currently planned in the concession area which also houses the recently completed SEGAS plant for ㅣiquified natural gas (LNG), a joint Spanish-Egyptian project budgeted at $1.3 billion.According to the latest figures released by the Ministry of Petroleum, Egypt's proven natural gas reserves have reached 66 trillion cubic feet (tcf). Petroleum and natural gas now account for 8 percent of GDP and 40 percent of Egypt's exports. But this could well be the tip of the iceberg. According to Sameh Fahmi, minister of petroleum, gas exports alone have the potential to generate $2 billion annually.Total exports of Egyptian oil and petrochemicals to South Korea exceeded 280 million US dollars in 2004.