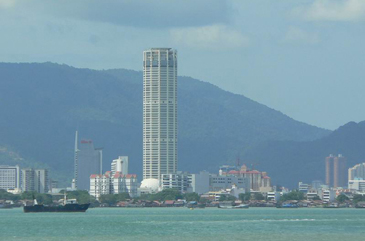 Penang Tower in Malaysia
DUBAI —Tourists planning to visit Malaysia for their holidays need not worry about the dengue situation in Malaysia as the cases reported occurred only in localized areas and not at tourist attractions or tourist-frequented places, according to Malaysian tourism officials here.As a basic precautionary measure, tourists are advised to use insect repellent when traveling outside cities and towns, they said.The Malaysian Ministry of Health is monitoring the situation and taking the necessary preventive steps to arrest the increase of suspected dengue and to check the reported rise of suspected cases. Fogging at critical areas and continuous enforcement checks for breeding grounds are also being conducted in heavily populated areas.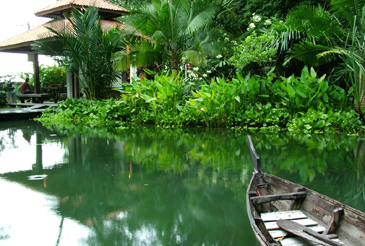 Penang Tropical Spice Garden
The Ministry is disseminating information about preventive measures to the public and appealed for communities to participate in efforts to clear potential breeding grounds of the aedes mosquitoes which is the chief carrier of dengue fever in their neighbourboods.The Ministry of Health has also issued orders to all state health departments to step up efforts to prevent a possible outbreak of dengue.In the meantime, Slowly but surely, tourists are returning to Penang. State Tourism Action Council statistics showed that most hotels here are enjoying occupancy rates of 60 to 70 percent.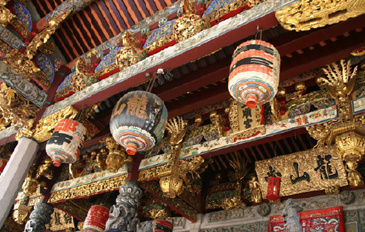 Penang — Malysia Temple Chinese KHOO KONGSI
This is much better than the first week after tsunami, when some hotels were lucky to fill 10 percent of their rooms.State Tourism Committee chairman Teng Chang Yeow said: "The hotel cancellations are beginning to taper off."The information and publicity disseminated by the Tourism Ministry has helped alleviate fears about visiting Penang. We can expect everything to return to normal within a couple of months."Shangri-La's Rasa Sayang and Golden Sands Resort sales and marketing director Russell Loughland said the lack of understanding in international Press coverage on the tsunami situation in Penang had resulted in immediate cancellations from foreign and local guests.The above photos are from
TrekEarth.com