The island of Ogoz on Gruères's Lake in Switzerland
The country's leading honeymoon tour operators are exploring long haul honeymoon tour products destined for Europe and Oceania in response to growing number of newly weds who are not happy with stereotyped tour programs confined to Southeast Asia.This changing honeymoon travel pattern seems to have been accelerated by the recent killer tsunami catastrophe that devastated Phuket in particular, according to honeymoon tour operators.Tour operators came out with long haul honeymoon tour programs as part of their new branding efforts at Weddex 2005 held in Seoul last month."There is a growing interest in long haul honeymoon tour among newly weds but whether such a trend could be translated into fashion any time soon remains to be seen," said a tour operator. "We are being inquired by would-be honeymoon travelers about European destinations such as Switzerland and Scandinavian countries," said a tour operator.During the Weddex 2005 held in Seoul last month, popularity of honeymoon tour products destined for European travel spots were particularly running high.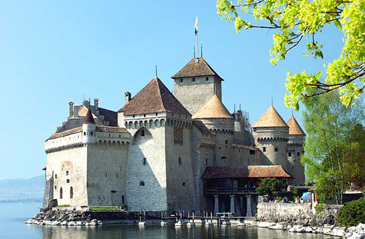 Swiss Castle
Lotte Travel has started selling Oceania honeymoon tour products while Hana Tour plans to sell honeymoon tour products destined for Europe and Australia soon.Nextour has opened a new desk to deal exclusively with honeymooners looking for trips to Europe and other long haul destinations.As of now, European honeymoon market is not so attractive owing to its limited market size we have to be fully prepared for the future, a Nextour executive said.He went on to say that Nextour would continue to train more staff members to deal with European honeymoon market while stepping up its publicity campaign in this area.In the meantime, against earlier expectations, most of short-haul travel destinations during the Lunar New Year holidays performed rather poorly.In the case of Southeast Asian destinations, in particular, most of tour operators were having hard time to sell their products due to lack of otherwise seasonal high demand.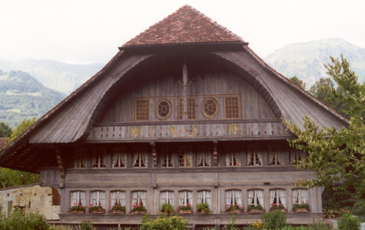 Maison Bernoise — An open air museum in Switzerland
Bangkok and Singapore destinations, in particular, remained out of concern for most travelers who used to visit the places during past New Year holidays in groups.Vietnam, Cambodia and the Philippines, however, were not so bad when Korean tourists visited the places during the holidays instead but some of travel operators experienced hard times in getting airline passenger seats for their clients.News about bird flu poured cold water on these markets during the lunar holidays combined with aftermath of the Asian tsunami disaster.Not a few cancellations were reported to have been made in Taiwan and elsewhere in the region following the news about outbreak of another bird flu.