Club 21 Gallery in The Met

Another offering from the ultra cool Como resorts group whose portfolio includes Parrot Cay, and Cocoa Island, The Metropolitan is the place to stay in Bangkok. Set in the Business district on South Sathorn Road and close to a host of hip restaurants and bars, it houses 171 rooms including 4 penthouse suites and a 2 bedroom presidential fiefdom.The Met has not lost its signature design mixing contemporary funk with elegance. Singapore based designer, Kathryn King has worked miracles on this edgy hotel.Once through the door however, it's hard to prize oneself away.The Met rooms are dotted in eclectic paintings from artists such as up and coming Asian designer Natee Utarit - to create sleek, elegant and sexy surroundings.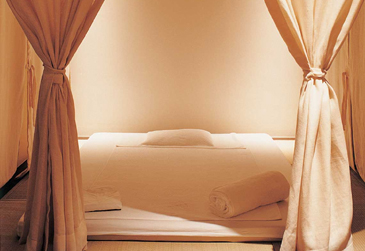 The place to chill - Como Shamhbala
The presidential fiefdom has housed many a celebrity, including Maria Carey, and Alicia Keyes and looks more like a dream apartment than a luxury hotel room, including two huge double bedrooms, a massive lounge area, artwork draped on the walls, cream and brown toned furnishings, lime green Aztec rug and wooden polished floors.The service here is unbelievably slick, make a call for information and you are contacted back in a split second with results. Staff are decked out in black and white uniform, in the dramatic lobby, Club 21 Gallery, the feel is definetly one of an exclusive club.Como Shamhbala is the Met term for the spa and is a calm place to chill out in the buzz of Bangkok. The products used here are all by the Como Shamhbala brand and produced in the U.K. Invigorating, is the name of the most popular shampoo, conditioner and moisturizer and is in all rooms including Shambala.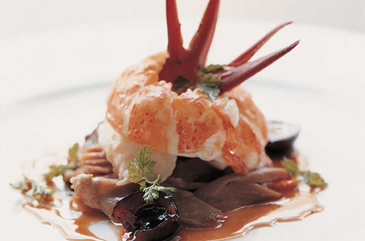 Gourmet delights in C'yan

The fresh peppermint smell is delicious and extremely addictive; all the products for the brand can be bought in the boutique. Como Shamhbala offers a free 15 minute massage to all residents on arrival - a head, neck, arm and shoulder massage to take away any of the tension from traveling.Not for the faint hearted, the technique is based on Thai massage, so expect more of a passive yoga style than a Swedish massage but extremely effective in banishing jet lag. The steam and hydrotherapy room is refreshing and open to guests free of charge and there are 10 private treatment rooms.Breakfasts in Bangkok take on a new dimension here. Glow and C'yan are the two restaurants here; Glow is the organic offering, a modern, almost space age (think Krypton, Superman) restaurant serving up egg white omelets, muesli, organic coffee and fresh juices with added wheat grass and ginger.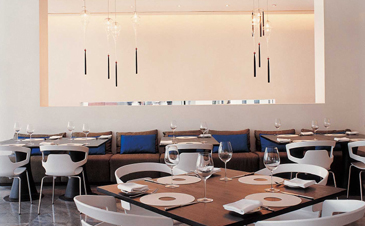 Bistro style - C'yan restaurant
C'yan is a more European affair with a choice of cooked breakfast, fruit and fresh yogurt or pastries such as croissants or pain au chocolate. C'yan's classic but contemporary bistro style restaurant is a delight for dinner with innovative Australian chef, Amanda Gale, leading the way like her mentor Neil Perry.Serving Mediterranean dishes with a Moorish twist, the emphasis here is on using fresh and healthy local ingredients. The pricing in the restaurant is very reasonable for it's East meets West diversity and high standard of both food and service.The mouthwatering ricotta tarts and Wagu 500 day grain beef are just a couple of winners, along with fresh vanilla pod ice-cream and lemongrass tea. Sitting by the swimming pool on a night is the best option without a doubt, looking out to verdant trees and water in the centre of Bangkok, gives an enormous sense of space.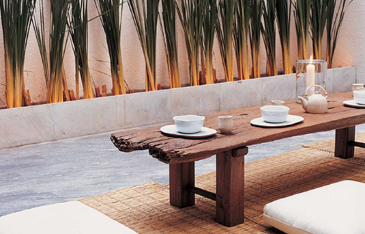 Sip some ginger tea after your treatment in Como Shamhbala
As for The Met Bar, yes, it's pretentious followers are comical, but it's petite and funky decor and retro 80's DJ make for an interesting night out - where Wham and Yazz and the Plastic Population rule the day, we requested the classic, Spandeau Ballet's "Gold," Met bar fruit martini, wobbling in hand.Rates start from $240 per night www.metropolitan.como.bz/bangkok or +66 (0)2 625 3322-4
How to get there
Thai Air flies from Seoul to Bangkok regularly - it takes just 5 hours. For information on prices and times check out www.thaiair.com
Further information
For further details check out The Tourism Authority of Thailand on www.tatsel.or.kr (Korean) or www.tourismthailand.org (English)