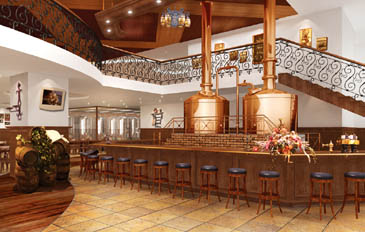 Mega CC authentic German Brewery Pub at Lotte Hotel World
To celebrate the grand opening of Mega CC authentic German Brewery Pub on Dec. 1, 2005, Lotte Hotel World presents a "Mega Festival" through the end of this year on level B1 of the hotel.An entertaining place for people on the go and for those who enjoy the informality of a Brew Pub environment, Mega CC offers a "mega-ton" of fun and joy for beer-lovers.The ambient appeal of Mega CC can be characterized in five categories; "Mega Space," "Mega Beer," "Mega Dishes," "Mega Service," and "Mega Entertainment," and Mega CC targets patrons who pursuit authentic tastes in fun trendy places.
Mega Jackpot & Mega Draw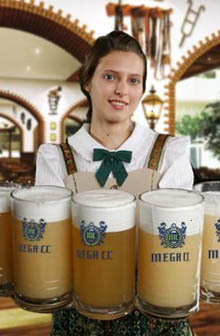 Mega CC at Lotte Hotel World
2,000 guests can win Mega CC coupons good for 400cc, 700cc, 2,000cc or 10,000cc of house-brewed beer by a jackpot event on the Mega CC homepage (www.megacc.co.kr).Mega CC visitors to participate in the Mega Drawing from December 1st through the 31st where prizes will include round trip tickets between Korea and Germany, Lotte Hotel Lodging Tickets, Buffet Meal Coupons and more.
Opening Event with "Chae Yoen" Sexy Diva's Mini Concert
Mega CC, scheduled to open on December 1st will launch the event with a "Sexy Diva" Mini Concert featuring "Chae Yoen," and a Ms. & Mr. Mega Concert from 7 p.m. to 9:30 p.m., and popular South American vocal ensemble "Rapture" will also perform. A Ms. & Mr. Mega Contest will feature persons with mega talents or mega bodies, selected through on-line application.
For details or inquiries call Mega CC at 02-411-7421/2 or its PR officer Ms. Gina Kong at 02-759-7560 or at her mobile 017-707-4138