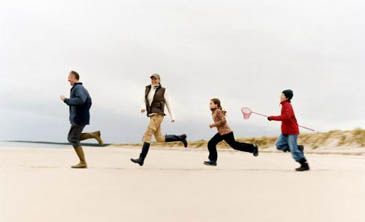 "City Escape" program at Hyatt Regency Incheon
Until June 30, 2006, Hyatt Regency Incheon is offering you and your family the ultimate in relaxation and comfort. If you are planning to make this Spring special and are looking for somewhere to create memorable moments, Hyatt Regency Incheon is the perfect solution. Our "City Escape" package is available from KW235,000, plus 10 percent tax, which includes spacious accommodation, a set dinner on a weekday or a buffet dinner on weekends and free access to the Club Olympus fitness centre, including the sauna. Guests can also enjoy gathering shells at low tide on Mashiran beach, just seven minutes away from the hotel.
About Hyatt Regency Incheon
Strategically located minutes away from Incheon International Airport, the 523-room Hyatt Regency Incheon - the company's third in Korea, will become the gateway hotel to Seoul and Korea. Hyatt Regency Incheon will offer a unique blend of exceptional meeting space, creative dining with restaurant 8, excellent health and fitness facilities and spacious well appointed sound-proof guestrooms. Restaurant innovation and creativity is characteristic of Hyatt International's approach to hotel development. Hyatt Regency Incheon's showcase restaurant - titled 8, is a collection of distinct Eastern and Western restaurants. 8 is a unique 'complex' offering an array of authentic dining options as well as a sensory experience that goes beyond taste as its multiple show kitchens act as stages on which Hyatt's skilled chefs perform. Guests and visitors have the option to dine in any of 8's four Western or four Eastern restaurants. Offering all day dining, The West provides a Parisian style café, deli, dessert and coffee bar, and a Northern Italian restaurant. The East - open for lunch and dinner, offers a vast range of noodles, sushi and grilled dishes available from the Yakatori or grill, noodle bar or sushi bar.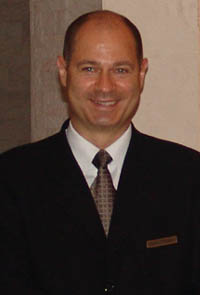 Mr. David Pacey, general manager of the Hyatt Regency Incheon
With advanced digital information communication technology in all rooms and suites, Hyatt Regency Incheon is an ideal base for business travellers visiting Korea. Each guestroom is equipped with all-season temperature control allowing both air-conditioning and heating on demand and features 51mm thick double glazed windows - soundproofed from aircraft noise. The hotel also offers Hyatt's signature Regency Club executive floors and a Regency Club Lounge providing daily complimentary breakfast, all day tea and coffee, evening cocktails, and a private boardroom available for the exclusive use of Regency Club guests. Capable of hosting a variety of events, Hyatt Regency Incheon has a spacious pillar-less Grand Ballroom, a Regency Ballroom and 16 multi-size meeting and function rooms including 5 boardrooms with outdoor terrace access. Pre-eminent in Seoul, Hyatt Regency Incheon's meeting facilities are ideal for staging meetings and conventions. Furthermore, Hyatt's Convention Services Department is available to assist in creating and realising all types of functions. Multimedia and video conferencing equipment, five-language interpretation services and satellite conferencing facilities are also available in the hotel Business Centre's private meeting rooms. Hyatt Regency Incheon also offers extensive recreational and fitness facilities. In addition to a generous indoor swimming pool, the hotel's health and fitness centre features a fully equipped gym, spa pools, and massage and treatment rooms. There are 216 Hyatt hotels and resorts (over 90,000 rooms) in 44 countries around the world, operating under the Hyatt®, Hyatt Regency®, Grand Hyatt® and Park Hyatt® brands. Currently, there are an additional 32 Hyatt hotels and resorts under development, including 12 new hotels in China. Hyatt Corporation (domestic U.S., Canada and Caribbean hotels) and Hyatt International Corporation (international properties) are subsidiaries of Chicago-based Global Hyatt Corporation. Global Hyatt Corporation is also the owner of Hyatt Vacation Ownership, Inc. (timeshare), Hyatt Equities, L.L.C. (hotel ownership), and U.S. Franchise Systems, Inc. (which franchises Hawthorn Suites, Microtel and America's Best Inns).In January 2005, Global Hyatt Corporation also added an additional 143 U.S. properties to its growing portfolio with the acquisition of the upscale, limited service AmeriSuites hotel chain. These properties will be renovated and repositioned under the new Hyatt Place select service brand in 2006. For more information or reservations, please call 82 32 745 1234 or log onto incheon.regency.hyatt.com. For further details or inquiries please contact Miss Crystal Lee (이수정), Marketing Communications Manager, Hyatt Regency Incheon, 2850-1 Woonseo-dong, Jung-gu, Incheon 400-340, Korea, Tel: +82 32 745 2509, Fax: +82 32 745 2519
E-mail:
crystal.lee@hyattintl.com
incheon.regency.hyatt.com