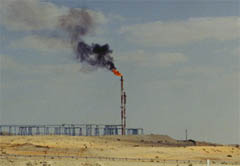 The UAE netted more than US$22 billion from crude oil exports last year after oil prices surged above US$28 a barrel and the country pumped at one of its highest output rates. Official figures showed the value of oil exports was higher by more than 32 percent over the previous year and slightly above the record 2000 earnings of US$21.6 billion.In a forward to the annual report on the country's economic and social developments last year, Sheikh Humaid bin Ahmed Al Mualla, minister of planning, said the UAE's crude oil sales hit an all-time high of US$22.1 billion last year compared with US$16.6 billion in 2002.He gave no production figures but the UAE pumped more than 2.1 million barrels per day in 2002 while the price of OPEC's basket of seven crudes averaged more than US$28 a barrel, one of its highest levels since the end of the oil boom two decades ago. In contrast, the UAE's income plunged to nearly US$10 billion in 1998, when oil prices collapsed to less than US$10 following a price war among oil producers.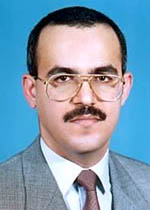 Sheikh Humaid bin Ahmed Al Mualla
Oil prices have remained at more than US$30 over the past few months and many expect them to range between US$30 and US$32 this year, their highest average in more than 20 years. With the UAE's oil production expected to average more than 2.2 million bpd, its income is projected to hit a record US$25 billion and could surpass that level if crude prices remain strong and the UAE boosts supplies in line with a recent OPEC agreement."The UAE's income could reach US$25 billion or more this year, its highest ever income," said Mohammed Zaini, an analyst at the London-based Centre for Global Energy Studies, which is owned by former Saudi oil minister, Sheikh Ahmed Zaki Al Yamani. The surge in the country's oil revenues last year allied with a sharp growth in other exports and re-exports by free zones to boost its overall exports to a record US$65.8 billion fromUS$51.9 billion in 2002.Despite a similar surge in imports, the country's trade surplus peaked at around US$13.6 billion, according to Al Mualla. His figures showed oil and gas exports accounted for about 45 percent of the total exports, while re-exports stood at 33.9 percent and exports by Dubai's Jebel Ali and other free zones amounted to 17.1 percent. The rest were in other non-oil exports.