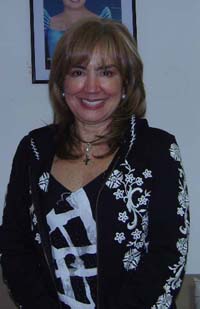 Tourism Undersecretary for Sports and Wellness Cynthia Carrion
The tourism industry is positioning the Philippines as a medical and healthcare destination for Middle Eastern visitors who have been showing preference for Southeast Asia, particularly the Philippines.As Tourism Secretary Robert Ace Durano put it, the move was timely, as the Philippines had won the bid for hosting the 2009 World Health Tourism Congress in March, the organizer of which is based in Dubai.The annual gathering will be held for the fourth time, and for the first time outside Europe.The Philippines being the first country in Asia Pacific to serve as a venue for this prestigious global event marks its ongoing serious effort to be positioned as a global health and wellness destination.The 2009 WHTC, which will be held at the Sofitel Philippine Plaza Manila on March 26-28, will bring hundreds of leading health and wellness tourism players, both buyers and sellers, from all over the world.Providers from South Korea will also be invited to the congress.The Philippines won the privilege to host it after some fervent negotiations.The first such congress was held in Germany in 2006, and the second in Cyprus in 2007. Spain was the venue for this year's event.The Asian market consists of 1.5 million medical tourists, spending a daily average of $362 compared with the $144 of regular inbound visitors, according to the Tourism Undersecretary for Sports and Wellness, Cynthia Carrion.Ironically, the global financial crisis seems to have come as a blessing for the Philippines, which can offer quality medical service for patients from the United States and Canada at affordable prices. These patients might otherwise have to wait for months or longer to get the same, but costly, medical services in their own countries.That is why more and more Canadians as well as Americans are coming to the Philippines in recent months in search of quality therapies in Manila and elsewhere in the archipelago, she said."Our journey to the global stage has started with the hosting of the world medical tourism congress during which local health and wellness industry players are expected to secure more clients , Carrion said.She then said that Philippine hospitals are not flashy or glamorous, but they can offer state-of-the-art diagnostic, therapeutic and intensive care facilities that are internationally accredited."Our doctors and nurses count among the best in the world. Many of them trained in prestigious hospitals in the United States, Australia and Europe." Carrion pointed out that Philippine medical expertise is found against a backdrop of a country with a long tradition of healing, a multiplicity of exotic and soothing places to savor, and a culture of being deeply caring, good-humored and hospitable."Philippine health service does not only emphasize quality but, more importantly, on providing service with a heart," according to Carrion.She said that, among other factors, this kind of service is the edge of Philippine health care compared to other countries.The government's bid to make the country a destination of choice for medical tourists is also anchored on this claim, with the DOT's campaign boasting that the Philippines is the heart of Asia.The Philippines is positioning itself to become the preferred health and wellness destination in the world.Apparently, this is so because health tourism is becoming the fastest growing segment of the tourism industry worldwide, with its market value projecting to surge to $60 billion by 2012. The main drivers of medical tourism are patients from the US, United Kingdom and other member states of the European Union who seek adequate medical treatment abroad at competitive prices.Medical tourists are those who usually cannot afford to seek health services in their own countries due to costs.
In the United States alone, figures show that there are over 50 million Americans who do not have health insurance and cannot afford treatment there.At the same time, these medical tourists, along with their families, spend their vacation in the country where they are seeking medical help.In the Philippines, health tourism has generated $350 million in revenue from 2006. The Department of Health is targeting to increase this to $1 billion by 2012.The WHTC will boost the country's campaign to become the world's health tourism hub, she added.Hadi Malaeb, managing partner of congress organizer Aura International Dubai, said the Philippines won the bid for hosting the WHTC 2009 partly because of an emerging trend of medical tourists traveling from the Middle East to Southeast Asia, particularly the Philippines.Malaeb said 92,000 medical tourists from the United Arab Emirates came to the Philippines last year, compared with 60,000 who went to Thailand.He said a 2006 Globalysis study assessed the global health and wellness tourism industry at $40 billion, which is projected to grow to $60 billion in 2012."The Asian market alone consists of 1.5 million medical tourists spending a daily average of $362 compared with the $144 of regular inbound visitors," Malaeb said.The WHTC focuses on sports medicine, wellness, medical and cosmetic treatments. Invitees include hotels, spas and health resorts, airlines and air ambulance companies, medical services agents, inbound tour operators specializing in health tourism, and general and specialist hospitals and clinics.Given priority among medical establishments are those engaged in cosmetic dentistry, plastic surgery, and orthopedic and sports medicine.
About Sofitel Philippine Plaza Manila Hotel
Set in the heart of Manila, Sofitel Philippine Plaza Manila Hotel , venue of WHTC 2009, commands an excellent location and provides access to the city's best. This 645-room property contains all the amenities and services you expect from a 5-star hotel. Included in all rooms are a tea- and coffeemaker, air conditioning, internet access, a separate shower, minibar and private safe. The hotel boasts a salon, voicemail, an in-room iron and ironing board, car rentals, a travel counter and morning calls among its services and amenities. Facilities for recreation and leisure include a sauna, a massage facility, golf, a whirlpool, a poolside bar, a cocktail lounge and a steam room. The business center and conference rooms are some of the business facilities at the property.Spiral Casual all-day dining serving a lavish spread, with a choice of six different cooking theaters featuring Chinese, Japanese, Indian , and Mediterranean foods, grills and desserts for breakfast, lunch and dinner buffets.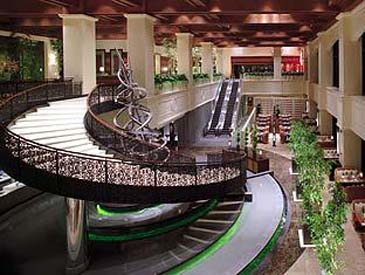 Siete Pecados Boasts of a lively sports bar complete with billiards and a concert bar, and featuring nightly preformances by the country's top live bands. Sunset Bar An outdoor bar by the pool with the best view of Manila's famed sunset, serving light snacks, tropical drinks and cocktails. The Poolside features a nightly ( weather-permitting) poolside barbecue of fresh seafood, marinated meats, and an array of salads, tropical fruits and native desserts and ice cream. It also features a colorful cultural dance presentation nightly.