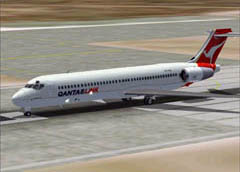 While Korea's outbound tourists increased in June, the US and Australian, however, has suffered considerable setbacks. Total number of outbound travelers posted a growth of 47.2 percent to 712,260 in June on a year on year basis. However, Australian and U.S. markets saw Korean visitor arrivals decreased by 5.1 percent and 5 percent during the same month with only 11,819 and 64,706 respectively, Korea National Tourism Organization (KNTO) statistics show.Korean tourists to New Zealand, on one hand, increased by 28.7 percent.The overall June figure poses a sharp contrast with poor performance of Aussie market. Aussie saw Korean tourists increased handsomely in April and May from a year earlier.Korean travel agents cited continued appreciation of Australian dollar against the greenback and resulting increase of inland operational costs there as key factors behind the poor performance of Australian tourism market.During the first half of last year, Australian market enjoyed booming tourism business when the other destinations, notably Southeast Asian markets were suffering from SARS.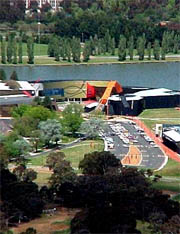 National Museum of Australia
During the first six months of this year, Korea's outbound tourist traffic grew by 33.2 percent as a whole. Aussie market, however, saw a mere 3.9 percent growth with 86,466 Korean visitor arrivals during the same period whereas New Zealand attracted 47,283 Korean visitors with a growth rate of 26.3 percent.Except for Australia and the United States, Korea' long haul travelers continued to grow steadily during the first half of this year despite depressed consumer spending at home.In June this year, Korean tourists to Canada increased by 27.1 percent to bring the first six month growth rate up to 18.6 percent.European destinations attracted 53,721 Korean tourists in June and 246,874 tourists during the first half of this year to register the year on year growth rates to 12.4 percent and 22.9 percent respectively, according to the KNTO statistics.Russia, the Netherlands, France, Poland and Greece, in particular, saw impressive performance in attracting Korean tourists during the first half of this year.
Korean Air, Egypt Air Korea to Share Code
Korean Air and Egypt Air will jointly operate air flights on Seoul-Cairo routes starting August 10, 2004 under a code-share agreement signed recently.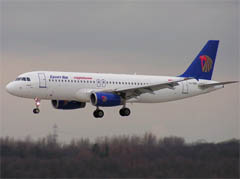 The two national carriers tried to operate joint operation on the route in July but were put off to August 10 pending final approval of the top management.Egypt Air's twice-a-week flight No. MS9730 is made available at Incheon International Airport on Monday and Thursday at 8:30 p.m. each week for arrival at Cairo 1:55 a.m. next day local time.Returning flights from Cairo are on Tuesday and Friday at 12:15 p.m. local time for arrival at Incheon at 4:35 a.m.Egypt Air is entitled to 35 seats which are negotiable for increase. Korean Air booths at Incheon and Cairo airports are designated as checking-in counters for Egypt Air passengers using the route.
Korean Tourists to Vietnam to Reach 200,000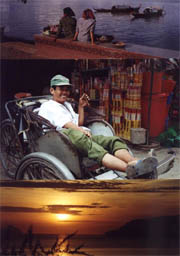 The number of Korean tourists to Vietnam during the first half of this year marked 90,000, up 30 percent from a year ago. Effective July 1, 2004 Korean visitors to Vietnam are given visa waiver. If this trend continues, chances are that the total Korean visitor arrivals in Vietnam for the year 2004 would top 200,000 or so. Last year, 129,000 Koreans visited the Southeast Asian country.
Singapore Join Hands with Local Agents
The Singapore Tourism Board has suspended wedding-related exhibitions starting this year but stepped up its coordination efforts with local honeymoon travel organizers for a more effective marketing to put on the limelight this city-state destinations.Singapore's new brand is Uniquely Singapore, which positions the Lion City as a unique blend of the modern world and rich cultures to deliver enriching experiences."For the time being, we intend to allocate marketing budget to local travel agents who would otherwise be used for participation in local weddex," said a spokesman.Along with this, Singapore Tourism Office hands out rice cooker worth 250,000 won or the same value of certificate of gifts issued by Walker Hill Duty Free Shop to honeymoon travelers who buy travel products visiting Singapore and Santosa from Honeymoon Travel and Red Cap Tour.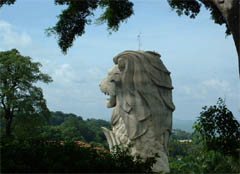 At present, the two major honeymoon travel organizers offer a 1.35 million won honeymoon product visiting Singapore and Santosa and a 12.4 million won product visiting Singapore and Bintan. A total of 100 free hand-outs are made available on the first come first serve basis.Singapore Tourism offered some 300,000 won worth of free gifts during the spring wedding season this year for those who purchased honeymoon products from honeymoon travel companies sponsored by the office.