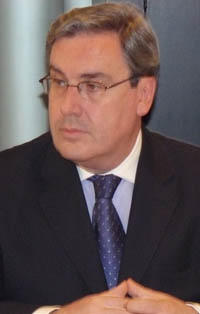 French Ambassador to Seoul Philippe Thiebaud
The French Embassy in Seoul are inviting a group of local and international guests to a cultural event at Samsung Raemian Gallery (Anguk) on the occasion of International Day of Francophonie on March 20, 2009. The event starts at 12:30 p.m.The goal of this yearly celebration is to promote French language through a variety of events, such as exhibitions, dance performances to food tasting from different French-speaking countries organized by their embassies in Seoul and visiting artists. This year, the South Korean public will have the opportunity to see exhibition of prize-winner snapshots from photography contest "Les mots de demain" (Words of tomorrow) as well as screening of French-speaking short films.Traditional Dance companies from Roumania, Congo, and "Aaninka" from Côte d'Ivoire as well as storytelling by Muriel Bloch, French author, accompanied by French musician Guilla Thiam will perform on that day.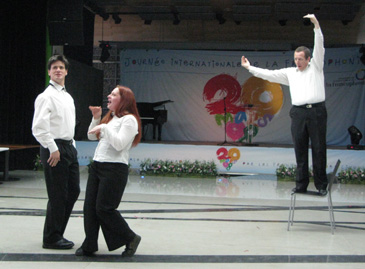 Journee Internationale de la Francophonie
The International Day of Francophonie began in 1998 as a way to create a bond between members of the "International organization of the Francophonie" and to celebrate the diversity of French language in different cultures. This event take place around the world every year. The event is open for coverage and interviews with artists present in Korea during the event can be arranged upon requests.
Events details : Date : March 20th 2009
Time : from 12.30pm to 5.00pm
Venue : Samsung Raemian Gallery For further information please contact either Julien Allegrini at 02-3149 4321, or by e-mail to julien.allegrini@diplomatie.gouv.fr ;
or Shim Young-sup at 02-3149 4333 or young-sup.shim@diplomatie.gouv.frFor security reasons, please confirm your attendance by e-mail or by phone with Julien Allegrini or Shim Young-sup.