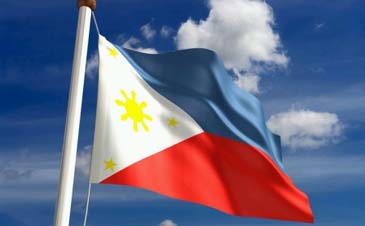 Tourist arrivals increase during the past Holy Week especially in top summer destinations in the Visayas and northern Luzon after RP declared as H1N1-Free destination.
The World Health Organization (WHO) has raised the H1N1 virus, commonly called swine flu, to the 5th level on a 6-level scale, after the virus has spread to more than a dozen countries, indicating that an influenza pandemic is imminent. There has been no reported case of H1N1 flu in the Philippines, and is thus declared as an H1N1-free destination,Ms Maricon Basco-Ebron, tourism director and attache at the Embassy of the Philippines in Seoul said on May 3.The government is closely monitoring all incoming travelers in six international airports, seaports and other airports servicing chartered flights with thermal scanners to detect body temperatures. Special isolation areas have also been put up in these ports to quarantine travelers exhibiting flu symptoms, especially those coming from places with reported cases of H1N1 flu. The government further required public and private hospitals to be on heightened alert and to monitor and report suspicious cases of H1N1 flu. Regional tourism offices have been instructed to stay vigilant and work in close coordination with concerned government agencies in monitoring H1N1 cases.
No cancellations on tour packages to the country were reported by the tourism industry.Tourists would be trooping to the Philippines in the coming months for the sun, surf but hopefully not the swine flu, the Department of Tourism (DOT) projected."Projections of a surge in group bookings will continue over the upcoming holidays following the long weekend beginning on May 1(Labor Day) with the availability of affordable fares and packages. The long weekends certainly give time for tourists to extend travel plans, and an opportunity to explore the country and help spur local economic growth," Tourism Secretary Ace DuranoThe DOT noted an increase in tourist arrivals during the past Holy Week especially in top summer destinations in the Visayas and northern Luzon.
Tourist arrivals in Boracay grew by 24.54 percent compared to the same period last year while resorts and other tourist-related establishments in the Cordillera Administrative Region (CAR) hit 56.69 percent. Hotels in the region during the Lenten season also reached 71.87 percent, according to the DOT."This is healthy not only for the tourism industry, but more importantly, it provides an avenue for families and big groups to have more meaningful recreation time together," Durano added.But Susan Ople of the Blas F. Ople Foundation feared that the swine flu scare would dampen foreign travel and affect public and private spending that has already been hit by the global economic crisis."The global financial crisis has already led several hotels and restaurants to lay off contractual employees. Travel restrictions due to health concerns will undoubtedly affect our tourism and hotel industry," Ople said.But the DOT is optimistic that tourist arrivals would remain strong in the coming months as shown by the enthusiasm by travelers during the Holy Week.Eduardo Jarque Jr., tourism undersecretary for Planning and Promotions, advised tourists to plan early when traveling to the country to avoid any hassle and "ensure the best experience."Aside from Boracay and CAR, the DOT also noted increase in tourist arrivals (7,690 hotel occupancy) in Region III (Central Luzon) particularly from trekkers to Mt. Pinatubo. Meanwhile, Region IV-B's (Mimaropa) statistics skyrocketed to a total of 1,248.66 percent growth rate for total arrivals to the Underground River and Coron in Palawan and Puerto Galera in Mindoro.The DOT also reported that Region V (Bicol) had a total of 7,078 arrivals during the Lenten season, with Camarines Sur province as the top tourist drawer. "Destinations like Cebu, Bohol, Negros Oriental and Siquijor, which comprise Region VII, recorded a total of 14,710 visitors," the DOT added. Eco-adventure establishments in Davao (Region XI) such as the Philippine Eagle Foundation, Crocodile Park, Davao Wild Water Adventure, and Wind&Wave received 6,475 tourists over the same period, while arrivals in Region XII (Soccscargen) reflected a total of 28.08 percent