Europe
The Beautiful Game
Is It Being Destroyed by Too Much Money?
By Shane Clarke
London Correspondent

Ask anyone from my generation and before, and they will tell you that when they were a kid, and they played football, they dreamed of playing on the hallowed turf at Wembley. I'm talking about the old Wembley Stadium, with its famous twin towers, where England won the World Cup in 1966.It's the FA Cup final. The weather is glorious, the sun is shining, and the fans are in good voice, singing and cheering both teams on. You are the new star striker for your team, and you've had a great first season. Now you're determined to help your team win the FA Cup. You shouldn't even be here. You're a lower league team who have somehow managed to drag their way to the final through sheer hard work and determination and scraping out results. Now you're up against the mighty United, and you came into this game as 100-1 underdogs. With good reason, too; United won Division one easily for the third year running, and they're the champions of Europe. They were fully expected to wipe the floor with you.Unfortunately, they didn't reckon on you. You have been working your socks off from the first whistle, tracking back and putting in tackles, helping out the defence and geeing the team on. It has been a tough game, United are strong, fast, and dirty. Their big defender put Nobby Clarke out of the game in the first half with a horrendous tackle that would have got anyone else sent off, but he didn't even get a yellow. Little Swifty, on the wing, has got a black eye from a flailing arm when he went up for a header, and the rest of the team has taken quite a battering too. You have come in for particularly serious treatment. You have been punched, kicked, even bitten during this game, but you refused to let them beat you. You're playing now with a twisted ankle, fractured ribs, bruises everywhere, and blood pouring down the side of your face from being kicked while you were down (this was in the days before the pansies took over). Every time you move is agony, but you don't have time for that now; you have a game to win.Through hard work and determination on your team's part, the score is 2-2. You have scored both of your team's goals. The first was a screamer from thirty yards – the keeper had no chance; he barely even saw it. The second was from a corner – you managed to evade their defenders and put a diving header into the back of the net, but not before getting a couple of elbows in your ribs.Now it's injury time at the end of the game. If the score stays like this the game will have to go into extra time, and if that happens you've had it. The team are exhausted; they're barely hanging on now. United will slaughter them if it goes to extra time.So, it's up to you. You're tired, battered, but you're determined to win – for your team, for your home town and all the people who lined the streets, waving flags as they cheered you off to Wembley, but most of all for your dad. He couldn't be here today. He had an accident at work and he's in hospital. The doctors say he may never walk again. You didn't want to play today; you wanted to stay with him, but he said, "No; your team needs you. Go on out there and play like the champion you are, and bring that cup home."Now, here you stand. There are just seconds remaining, and it's all up to you.The distinctive voice of John Motson, the famous BBC commentator, fills your head as the ball comes your way:"Young Clarke has the ball just outside his own box. This young man has had an amazing game – he really is world class, and I have no doubt the England team will be beckoning soon. He skips past Pele, leaving him dumbfounded in his wake. But the Charlton twins – Bobby and Jack – are bearing down on him. Oh my word! He nutmegs Bobby Charlton and then slips between the two brothers like they weren't even there. How is this young man, who came from nowhere, taking on the best players on the planet and making them look so average? And where does he get his strength from – he's dead on his feet. It's just pure courage and determination that's keeping him going now.Here comes George Best. He slides in for the tackle, but Clarke slips past him, moving as if the ball was glued to his feet. He's over the halfway line and into United's half. Now all that stands between him and a shot on goal is the legend that is Bobby Moore – the greatest ever to play the beautiful game. Clarke is going to have to come up with something special to get past this man.Clarke runs at Moore; two brave warriors heading for a showdown. Clarke glances over Moore's shoulder and spots the keeper out of his goal, at the edge of the box. Clarke sidesteps Moore and lofts a shot from forty yards out. Peter Shilton, the goalkeeper, one of the best in history, desperately backpedals as the high shot from Clarke heads for his goal.It's almost like slow motion. A hush has descended on the crowd, a nation holds its breath. The only movement on the pitch now is Shilton frantically rushing to keep that ball out of his goal. The other 21 players on the pitch, the more than 70,000 fans here at Wembley Stadium, and the millions watching around the world, are stock still, their eyes fixed on that leather orb, floating towards the United goal.Shilton leaps into the air, desperate to tip the ball over the bar. His fingertips brush it, but it's not enough. It's there! IT'S IN! SHANE CLARKE HAS DONE IT! IN THE DYING SECONDS OF THIS FA CUP SHANE CLARKE, THIS YOUNG MAN FROM WEST BROMWICH, HAS STUNNED EVERYONE BY COMPLETING HIS HAT-TRICK AND WINNING THE FA CUP FOR HIS BELOVED WEST BROMWICH ALBION!PETER SHILTON DROPS TO HIS KNEES IN THE UNITED GOAL. BOBBY MOORE, EVER THE GENTLEMAN, STEPS FORWARD AND SHAKES CLARKE'S HAND, CONGRATULATING HIM ON A FINE GAME. THEY SWAP SHIRTS AS THE CROWD POURS ONTO THE PITCH…""Shane! It's time for school!" Your mother's voice shatters your beautiful dream, and you hadn't even got a chance to lift the trophy and then get a date with Farrah Fawcett-Majors. That's just typical.However, more tragic than me not getting a date with the beautiful Farrah Fawcett-Majors (God rest her lovely soul) is the fact that such boyhood dreams are so rare these days. It's said that money corrupts, and nowhere is this more true than in the beautiful game of football, especially in England.It started – guess when – in the late eighties, when the world became a materialistic hell and money became the new religion, with billions of fanatical followers. In 1989, Rupert Murdoch, in his ongoing quest for world domination and the acquisition of every penny in it, launched Sky Television in the UK. It was our first satellite medium, and all over Britain, satellite dishes started to appear on house walls.You paid for the equipment and installation and you were rewarded with great films, sports, news, cartoons, classic programmes and MTV around the clock. Like a drug dealer luring a new customer, it was all free at first, to get you hooked. Then you started having to pay. The movies were the first, and then Sky decided they didn't want people getting free sport on television anymore. There was money to be made, and Sky were going to make it.Originally, the Football League was made up of four leagues – 1,2,3,4 – simple. In 1986, the league received £6.3million in a two-year deal for television rights. The renewal in 1988 cost television companies £44million over four years.Enter Sky Television. In the early nineties there was talk of a kind of super league in England, made up of the top teams in the country (isn't that what division 1 was, you might ask). This new league would be separate from the Football League, and the teams within it would be shareholders. It would still operate like a normal league, with promotions and relegations, but it would be a super league. So, it was Division 1!?This new super league idea was supposedly nothing to do with Murdoch and his empire; it was supposedly something to bring our leagues up to the standards of those on the continent, such as La Liga in Spain, and Serie A in Italy. This is despite the fact that we reached the semi-finals of World Cup Italia 90 and haven't actually done that well since.By sheer "coincidence", this new league would be formed when the television rights were up for renewal. So, in 1992, the Premier League was born, and guess who secured the exclusive rights for it. Yes, it was Sky Television, and they did so for the princely sum of £304million for five seasons. So began the demise of football as a sport, and it's emergence as just another business market. Gone were the days of team loyalty. Now our players had visions of riches, of Hummers, Spice Girls, and MONEY MONEY MONEY.Players' salaries began to skyrocket, as did the amount of money that teams paid for them. Football, once the domain of the working class, was now moving up in the world. Corporate executives and their friends and families started coming to matches – but not on the terraces with the plebs. Oh no, they had corporate boxes and seats, they had restaurants and waitresses and retired players to greet them and entertain them with anecdotes of their career.Standing on the terraces in the freezing cold, surrounded by that rabble? I think not says Mr Corporate "lifelong fanatical fan". A cup of hot Bovril and a pie? Perish the thought! I have prawn sandwiches, canapés and Champagne served to me on silver trays, thank you very much.What these people don't realise is that they're missing the point entirely. As illogical as it sounds, being on the terraces in the freezing cold and the rain, surrounded by the rabble, hugging a plastic cup of Bovril with hands numbed by cold while munching on a pie is half the fun. I've had some great times on the terraces, singing and boinging, celebrating goals and cursing missed opportunities. I've met some real characters who have had me rolling with laughter.As with everything, you get the odd idiot that wants to cause trouble, but the vast majority of football fans are just there to enjoy themselves and support their team. You can have a great time.A few years back, I went to the new Wembley Stadium to see my team play in the Championship Play-off Final to win promotion into the Premier League. Okay, it was spoiled by the fact that we lost a game we should have won easily, but the whole day, the event and the spectacle, was as good as any day out at a theme park. Resplendent in our replica shirts, we walked the streets of Wembley, sharing a laugh and a joke with other fans – ours and theirs. We had a couple of beers, a ridiculously overpriced hotdog and then had a look around this brand-spanking-new stadium. "I prefer the old one", I heard an old man muse.We eventually took our seats, somewhere up near the roof, but we still had a great view of the pitch. The atmosphere was fantastic, almost carnival-like, although it was marred slightly by the thousands of empty corporate seats that could easily have been filled with fans. We laughed and joked with the other fans, had a drink and a pie, and had a great time. There was an idiot in the row in front of ours who kept standing up and blocking people's view. People would shout at him and he would sit down, but he was up again seconds later. This went on for a while, and then someone at the back must have lost his temper, because the next time the idiot got up, half a balti pie came flying over our heads and hit him in the middle of his back. The smell of curried pie filled the air and the idiot turned around. There must have been thirty or more of us stifling laughter as he looked around. I could hear muffled sniggering from somewhere behind me. Now, being a man, my mouth doesn't always work as it should. Sometimes it opens when it should stay shut, or stays shut when it should be open. Today, it should have stayed shut, but I was suddenly overcome with a brief bout of some weird kind of Tourette's Syndrome. I couldn't help myself; I looked skyward and said, "Bloody hell – the pigeons are big around here aren't they."That broke everyone's resistance, and they roared with laughter. The idiot gave me a dirty look and sat down. Funnily enough, he didn't get up for the rest of the match.I digress with that story, but it's to make the point that you don't get that kind of thing with the corporate seats and boxes. Anyway, more and more money started pouring into the Premier League – and football in general. Players' wages continued to rise, and the money paid for players began to get ridiculous. However, more disturbing was the fact that a gulf was opening between the Premier League and the league below, now known as the Championship.With the amount of money rolling around the Premier League, all the best players were going there, because Premiership teams could buy them for more, and pay them more. Predictably, a big four started to emerge – Manchester United, Chelsea, Arsenal and Liverpool – an elite within the elite. Teams promoted to the Premier League barely stood a chance. They couldn't afford the kind of players needed to survive in that league, so they often suffered seasons of despair as they became cannon fodder for the bigger clubs week after week until their inevitable relegation back to the championship. Even of the few that did manage to stay up in their first season in the Premier League, many found themselves relegated the following season because they simply didn't have the finances to compete.This led to teams spending money that they couldn't afford to buy players to try desperately to stay in the top flight. Leeds United is a particularly good example. It is one of the biggest clubs in England, with a long, successful history. To try to compete in the Premier League, they spent an absolute fortune on players like Rio Ferdinand, Jonathan Woodgate, Lee Bowyer, Alan Smith and Mark Viduka. It seemed to work at first: The team was doing well, they were playing in Europe, all seemed rosy. But the money they had spent was borrowed, and that money had to be paid back, plus interest. Leeds couldn't afford it, and the club went into receivership. Under football league rules, they were docked points for this, and just a few years after playing in Europe, this once-great club found itself languishing in the third tier of English football.Unfortunately, theirs is not the only case. Clubs like Rotherham, and now Portsmouth, which actually faces closure, have found themselves in the same boat. Even the big boys are not immune to financial difficulties, but I will come to that momentarily.When Sky renewed their contract with the Premier League in 1997, they paid £670million over four seasons. At the next renewal they paid £1.024BILLION for three years. Their monopoly was only broken when the European Commission stepped in and awarded partial television rights to Setanta Sports, who later went out of business.The Premier League became, and still is, the most lucrative football league in the world. It is the fourth highest sports league in the world, generating total club revenues of £1.93billion in the 2007-08 season.Just as blood attracts sharks, the money and glamour of the Premier League attracted wealthy businessmen who, as Roman Abramovich was quoted when he bought Chelsea in 2003, "wanted to have some fun." Abramovich is often accused of distorting the transfer market in Europe since his considerable wealth enabled Chelsea to spend astronomical amounts of money on players, buying whoever they wanted at will. He was followed by the likes of Thaksin Shinawatra, ex-Prime Minister of Thailand, who bought Manchester City, American tycoons George Gillett and Tom Hicks, who bought Liverpool, and of course the Glazer family's takeover of Manchester United.The latest players in this real-world game of Championship Manager are the Abu Dhabi Group, who bought Manchester City after Shinawatra's departure, making it the richest club in the world. Needless to say, ludicrous spending followed, with the arrival of players like Robinho from Real Madrid for a then English record of £32.5million.Money leads to corruption, and the game has seen its share. Just today, Harry Redknapp, manager of Tottenham Hotspur, has spoken out, accusing Manchester City of using their financial power to bully other teams, such as last year when he tried to buy striker Craig Bellamy from Liverpool. Manchester City were also interested in Bellamy, and eventually bought him. Redknapp alleges that Manchester City forced him to withdraw his interest, saying that they would buy his other target, Walter Palacios, just to prevent him from buying him.There have been scandals involving managers accepting bribes connected to transfers, but perhaps the most serious case of corruption took place in Italy a few years ago when their football league was rocked by allegations of match-fixing. An investigation followed which resulted in Italian giants Juventus being relegated to a lower league.Such practices seem almost inevitable, considering how ludicrous the game has become in terms of money. The top ten most expensive transfers in the world add up to £411.97million, made up as follows:Cristiano Ronaldo – Manchester United to Real Madrid - £80million (2009)
Kaka – AC Milan to Real Madrid - £56million (2009)
Zinedine Zidane – Juventus to Real Madrid - £45.62million (2001)
Luis Figo – Barcelona to Real Madrid - £37million (2000)
Hernan Crespo – Parma to Lazio - £35.5million (2000)
Gianluigi Buffon – Parma to Juventus - £32.6million (2001)
Robinho – Real Madrid to Manchester City - £32.5million (2008)
Christian Vieri – Lazio to Inter - £32million (1999)
Dimitar Berbatov – Tottenham to Manchester United - £30.75million (2008)
Andriy Shevchenko – AC Milan to Chelsea - £30million (2006)
The game of football is in a precarious position. With so much money in the game, even the big clubs are getting into trouble. Liverpool fans are biting their nails at the moment, because they have huge debts, and with Liverpool being dumped out of the Champions League this year and failing to qualify for next year because they finished lower than fourth in the Premiership, they are going to struggle financially. This has led to speculation that Steven Gerrard – who has spent his whole career to date with Liverpool – may leave for richer pastures. There are also rumours that the club is going to have to make a choice between keeping their manager, Rafa Benitez, or their star striker, Fernando Torres. I wouldn't be surprised if neither was there next season. Expect another insane transfer fee this summer.Finally, Manchester United – arguably the biggest, most famous club in the world – is in a spot of bother. Fans are so angry at the situation there that they are showing up at games in the clubs original green and yellow colours to protest against the Glazers continued ownership of the club. Despite massive supporter protests, Malcolm Glazer took over Manchester United in 2005, paying £800million for the privilege. Unfortunately, the vast majority of that money came from loans, and by January 20th of this year, the club found itself in debt to the tune of £716.5million. To ease things a little, the directors announced a refinancing package in the form of a bond issue. This enabled them to raise £504million to pay off some of the debts. However, controversy still reigns at the club, and the turmoil and fan protests continue.Money has brought more grief than prosperity to football. We have prima donna players earning upwards of £100,000 per week, draining the club of valuable resources while not adding much to the team – certainly not a hundred grand a weeks worth. Some of the passion and desire has gone out of the game because players are getting too big for their boots and are more interested in the money than the game. The money coming into the game is said to be financing academies to develop young English players, yet when you look at the Premier League, there is a distinct imbalance between English players and foreign players, in favour of the latter. There was a huge furore just a few years ago when a Premier League match was played without a single English player in it.There is hope, though. It's name is Wayne Rooney, one of the greatest players in the world, with the potential to become the best ever. Wayne is a player from the old school. He has passion, desire, heart; he has a temper, he has courage, and an unmatched work ethic. From the moment the whistle blows, he is running up and down the pitch, helping out the defence, breaking up play, setting up and scoring goals. He tirelessly covers the length and breadth of the pitch, worth any two of the other players on the pitch. Just a few weeks ago, I had the privilege of watching this footballing God in action as he helped his team, Manchester United, defend a corner before bombing the length of the pitch on the break and scoring a goal. There's no amount of money in the world that can buy that kind of desire for the game. Yes, Wayne Rooney earns a fortune, but I'd bet my life he would play for nothing if he had to. If only there were more like him.There will always be football; the game itself will never die. As for the future of the modern professional game, that is a little less certain. However, no matter what happens, I'm sure it will make for an interesting ride.

Related Articles
Derek -- Simply Brilliant
Dara O'Briain -- The Gentleman Comic
Fear of Flying: My Morbid View of Airline ...
The Growth of Medical Tourism in the UK
Funny Boy
Anger as Carlos Tevez Appears to Refuse to Play
Shadow Chancellor Outlines Five-Point Plan for ...
Broken Hearted: What Do You Say?
President Obama Weighs-in to the Japanese ...
The Beautiful Game: Memories of When My Team ...
Shake It, Baby!
Student Protestors Riot in London
The Amityville Horror
The Blitz
British, US Soldiers to Do Marathon Run for ...
Horse-trading with People's Lives
Is It the Future or Just a Fad?
The Price of Failure
You Know He Was British, Don't You?
The Drug Problem in United Kingdom
Capitalism: How Free Does It Really Make Us?
Rogue Afghan Soldier Kills 3 British Soldiers
Blair's Guards' Expenses under Scrutiny
Britain's Hidden Disaster
Referendum on Electoral Reform to be Announced
The Mediterranean Diet
Shame! England, My England!
To Hell in a Handcart
It's Not Easy Being an England Fan
Cumbrian Gunman Kills 12
Rooney Is Greatest Player World Has Ever Seen
Video Games: PC Vs. PS
More Injury Woes for England
England Team Banned from Using Twitter during ...
Gareth Barry in Race to Prove Fitness
Forgotten Couple Still in Hands of Somali ...
England 3 – 1 Mexico
England Captain, Ferdinand, Expresses Concern ...
President Obama Looking for Spending Cuts
British Airways Obtains an Injunction to ...
Hedgehogs and Plumbers
Britain Has a Hung Parliament
Video Games: A Community Divided
Video Games: They've Come a Long Way
Gordon Brown Forced to Apologise over ...
Why British Monarchy Is the Best in World
How Many Wives Did Henry VIII Have?
Annual Leave? I'd Rather Stay, If That"s All ...
Plea of Bosnia-Herzegovina's War Crime Victim
The Family Way — Divorce
UK Flights Grounded by Volcanic Ash
Deadly Italian Train Crash Kills 6
The Rise of Nationalism in Britain
When America Sneezes the World Gets a Cold
Oil Companies Continue to Rape Planet for ...
Snow in Spring Brings Chaos to Parts of the UK
Bureaucracy Strikes Again
Darling Targets Election Victory with Safe ...
The Child Bride Problem Is Still Alive and Well
Terrified Emergency Call of a Woman Whose Car ...
Achilles Tendon Injury Ends World Cup Dream
CSR – Genuine Principle or Marketing ...
Continuing Turbulence at British Airways
Teenager's Murder Highlights Dangers of ...
UK Election Juggernaut Begins to Roll
War Families Anger at MoD Bonuses
Cameron under Pressure over Lisbon Treaty
Resignations Follow the Sacking of ...
Benefits of the Mediterranean Diet
Tony Blair Ready to Stand for EU Presidency ...
Debates Continue as Queen Weighs in to Row ...
Protests Greet Nick Griffin's Appearance on ...
21 Environment Protesters Arrested in England
The British Government Passes the Buck Again
Everything Must Go As British Government Sells ...
Boyzone Star Stephen Gately Dies
Is David Cameron Even Capable of Honest ...
The Tragedy of "Heaven's" Child Brides
Elite – The UK's Higher Education System
Why Can't I Hate Barack Obama?
The UNCRC – The Convention That Dare Not ...
The Tragedy of Child Brides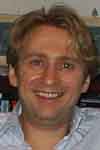 Shane Clarke serves as London Correspondent for The Seoul Times. He has been involved in humanitarian work for numerous years. He's also a freelance management consultant. Having completed an honors degree in Law at Wolverhampton University, he then moved on to an MBA at Warwick Business School. He's heavily involved in the fight against international parental child abduction to Japan.