Europe
A Dark Day for Democracy
British Airways Obtains an Injunction to Prevent Strike Action by Cabin Crew
By Shane Clarke
London Correspondent

"I didn't know I was a slave until I found out I couldn't do the things I wanted." — Frederick DouglassToday is Monday 17th May 2010. It is the twenty-first century. We can put a man on the moon, we have the internet which allows people to send a message from one side of the world to the other in the blink of an eye, and we can fit the entire literary history of humanity on a little shiny disk just a few inches in diameter. What we can't seem to do – especially in Britain – is embrace true equality.As long as there has been a Britain, there has been an elite few exercising power over the masses. There has been a class system that ensures this elite few and their future generations keep all of the best jobs and remain in a position of power. As little as a hundred years ago, British workers were not so much employed by their bosses as owned by them. They had no rights, they dared not complain even if the boss abused them in some way, and if you were crazy enough to hit your boss you could be executed.Progress was made, and over time the ordinary, everyday man on the street slowly gained more rights and better treatment. The downtrodden masses were no longer quite so downtrodden. Some even dared hope that one day there would be true equality and no more glass ceilings. You couldn't really blame them; things had never been better, the working classes were allowed education, they could own their own homes, speak out against their bosses, they could even go on strike.Of course, this couldn't last. The elite few looked down their noses at the revolting peasants and decided they had too many rights. They were demanding better conditions at work, minimum wages, for heaven's sake, they even had the brass neck to go to university! Things were getting a little out of hand.As a result, the average person in Britain has watched as their rights and opportunities have slowly been eroded over the last couple of decades. They have seen their freedom of speech limited, they have lost their privacy to the ridiculous number of security cameras all over the place, they have even lost the right to defend their property from intruders. Their education has been limited as university fees and loans have been raised to the point that they are almost prohibitive for the common people, ensuring that they stay in their place while the elite get the best education.Today, it would appear that they have lost their right to strike if they feel aggrieved at their treatment by their employer. British Airways cabin crew were to begin the first of a series of strikes at midnight tonight as the dispute between the two factions rumbles on. However, a High Court judge has declared the strike illegal on a technicality and barred them from doing so. Said technicality concerns the way members were informed of the results of the strike ballot and means that their union, Unite, will have to appeal the decision.Cabin crew who took part in the previous strike action have had their staff benefits such as travel perks removed out of sheer spite. The row over planned cost-cutting measures rumbles on. Britain has entered a time-warp and gone back about a hundred years to the bad old days when these things could happen, and the poor workers couldn't do a thing about it.As a spokesman for Unite said, this is "an affront to democracy in this country." Their national officer, Steve Turner, said that "decent citizens" had been balloted, and now the results of that ballot had been overruled by the judiciary. This is a worrying precedent for the British worker.Unite are hoping to be back in court tomorrow to appeal the decision. Of course, no one wants strike action if a satisfactory resolution can be reached, and no one disputes that the ongoing dispute is damaging British Airways, not just in terms of revenue, but also their reputation.It's sad to see such a great institution in such a state. However, it is frightening to think the judiciary are now stepping in to prevent employees standing up for themselves.

Related Articles
Derek -- Simply Brilliant
Dara O'Briain -- The Gentleman Comic
Fear of Flying: My Morbid View of Airline ...
The Growth of Medical Tourism in the UK
Funny Boy
Anger as Carlos Tevez Appears to Refuse to Play
Shadow Chancellor Outlines Five-Point Plan for ...
Broken Hearted: What Do You Say?
President Obama Weighs-in to the Japanese ...
The Beautiful Game: Memories of When My Team ...
Shake It, Baby!
Student Protestors Riot in London
The Amityville Horror
The Blitz
British, US Soldiers to Do Marathon Run for ...
Horse-trading with People's Lives
Is It the Future or Just a Fad?
The Price of Failure
You Know He Was British, Don't You?
The Drug Problem in United Kingdom
Capitalism: How Free Does It Really Make Us?
Rogue Afghan Soldier Kills 3 British Soldiers
Blair's Guards' Expenses under Scrutiny
Britain's Hidden Disaster
Referendum on Electoral Reform to be Announced
The Mediterranean Diet
Shame! England, My England!
To Hell in a Handcart
It's Not Easy Being an England Fan
Cumbrian Gunman Kills 12
Rooney Is Greatest Player World Has Ever Seen
Video Games: PC Vs. PS
More Injury Woes for England
England Team Banned from Using Twitter during ...
Gareth Barry in Race to Prove Fitness
Forgotten Couple Still in Hands of Somali ...
England 3 – 1 Mexico
England Captain, Ferdinand, Expresses Concern ...
President Obama Looking for Spending Cuts
Hedgehogs and Plumbers
Britain Has a Hung Parliament
Is It Being Destroyed by Too Much Money?
Video Games: A Community Divided
Video Games: They've Come a Long Way
Gordon Brown Forced to Apologise over ...
Why British Monarchy Is the Best in World
How Many Wives Did Henry VIII Have?
Annual Leave? I'd Rather Stay, If That"s All ...
Plea of Bosnia-Herzegovina's War Crime Victim
The Family Way — Divorce
UK Flights Grounded by Volcanic Ash
Deadly Italian Train Crash Kills 6
The Rise of Nationalism in Britain
When America Sneezes the World Gets a Cold
Oil Companies Continue to Rape Planet for ...
Snow in Spring Brings Chaos to Parts of the UK
Bureaucracy Strikes Again
Darling Targets Election Victory with Safe ...
The Child Bride Problem Is Still Alive and Well
Terrified Emergency Call of a Woman Whose Car ...
Achilles Tendon Injury Ends World Cup Dream
CSR – Genuine Principle or Marketing ...
Continuing Turbulence at British Airways
Teenager's Murder Highlights Dangers of ...
UK Election Juggernaut Begins to Roll
War Families Anger at MoD Bonuses
Cameron under Pressure over Lisbon Treaty
Resignations Follow the Sacking of ...
Benefits of the Mediterranean Diet
Tony Blair Ready to Stand for EU Presidency ...
Debates Continue as Queen Weighs in to Row ...
Protests Greet Nick Griffin's Appearance on ...
21 Environment Protesters Arrested in England
The British Government Passes the Buck Again
Everything Must Go As British Government Sells ...
Boyzone Star Stephen Gately Dies
Is David Cameron Even Capable of Honest ...
The Tragedy of "Heaven's" Child Brides
Elite – The UK's Higher Education System
Why Can't I Hate Barack Obama?
The UNCRC – The Convention That Dare Not ...
The Tragedy of Child Brides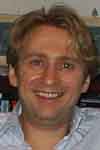 Shane Clarke serves as London Correspondent for The Seoul Times. He has been involved in humanitarian work for numerous years. He's also a freelance management consultant. Having completed an honors degree in Law at Wolverhampton University, he then moved on to an MBA at Warwick Business School. He's heavily involved in the fight against international parental child abduction to Japan.