Europe
The Party's Over
President Obama Looking for Spending Cuts
By Shane Clarke
London Correspondent

"All I ask is the opportunity to prove that money wouldn't make me happy." — Spike Milligan We've had a good run. The money has been flowing – often in the wrong direction, but flowing nevertheless. Governments worldwide have been spending here, there and everywhere, investing in this, that and the other. Now they've gone to the global ATM, and it has said to them, "Hi! How much money would you like? 5billion, 10billion, 20billion?"Nervous at the amount of money they have been spending, governments have hesitantly pressed the button for 10billion.There is a pause, and then the ATM says, "I don't think so, mate. And I think you know why."So, governments all over the world had to walk away from the ATM, pretending they didn't actually want any money.It's time to tighten the purse strings and drag ourselves out of the quicksand of debt that we are all currently floundering in. Deficit is the watchword of the day, and everyone is looking for a way to deal with it.US President Barack Obama is one world leader desperately looking for ways to trim spending. He is today (Monday 24th May) sending a proposal to Congress to make it quicker and easier to trim "wasteful" costs from Congressional spending bills.Obama is looking to pass the "Reduce Unnecessary Spending Act of 2010", which would speed up the process presidents use to reduce special provisions, often called "earmarks" or "pork". Lawmakers tag these provisions on to spending bills, making them more expensive.If Obama's proposal is accepted then Congress would have to look at his list of proposed spending cuts as a package, without making any amendments. They would then have to give an up or down vote on them within a specified time.It seems a very protracted way to save money. It's like my mom saying to us when we were kids that she couldn't afford an extra packet of biscuits this week and then asking us to vote on whether or not she buys them, instead of just saying no.This is the problem with politics. Everything has to go through a department or a committee and be voted on and amended then voted on again, so that by the time anything gets done, it's either too late or the problem has worsened.And there isn't just one department or committee – oh no. There's one for every different thing! And there are endless sub-committees too. If you go to them saying you need urinal cakes for the men's toilets, you have to prepare a report giving the details of why they're necessary, a list of suppliers and a list of prices. This goes to the Toilet Committee, who vote on the proposal and make any amendments, and if it's passed, it will then go to the Toilet Sub-Committee in charge of hygiene products. Finally, if it gets through them, you can procure the urinal cakes, and as you would have expected, you are to buy the cheapest possible and as few as are needed.When will politicians learn that if they get rid of all these committees and departments they would save themselves a fortune? Perhaps if their relatives were prohibited from working in them…?

Related Articles
Derek -- Simply Brilliant
Dara O'Briain -- The Gentleman Comic
Fear of Flying: My Morbid View of Airline ...
The Growth of Medical Tourism in the UK
Funny Boy
Anger as Carlos Tevez Appears to Refuse to Play
Shadow Chancellor Outlines Five-Point Plan for ...
Broken Hearted: What Do You Say?
President Obama Weighs-in to the Japanese ...
The Beautiful Game: Memories of When My Team ...
Shake It, Baby!
Student Protestors Riot in London
The Amityville Horror
The Blitz
British, US Soldiers to Do Marathon Run for ...
Horse-trading with People's Lives
Is It the Future or Just a Fad?
The Price of Failure
You Know He Was British, Don't You?
The Drug Problem in United Kingdom
Capitalism: How Free Does It Really Make Us?
Rogue Afghan Soldier Kills 3 British Soldiers
Blair's Guards' Expenses under Scrutiny
Britain's Hidden Disaster
Referendum on Electoral Reform to be Announced
The Mediterranean Diet
Shame! England, My England!
To Hell in a Handcart
It's Not Easy Being an England Fan
Cumbrian Gunman Kills 12
Rooney Is Greatest Player World Has Ever Seen
Video Games: PC Vs. PS
More Injury Woes for England
England Team Banned from Using Twitter during ...
Gareth Barry in Race to Prove Fitness
Forgotten Couple Still in Hands of Somali ...
England 3 – 1 Mexico
England Captain, Ferdinand, Expresses Concern ...
British Airways Obtains an Injunction to ...
Hedgehogs and Plumbers
Britain Has a Hung Parliament
Is It Being Destroyed by Too Much Money?
Video Games: A Community Divided
Video Games: They've Come a Long Way
Gordon Brown Forced to Apologise over ...
Why British Monarchy Is the Best in World
How Many Wives Did Henry VIII Have?
Annual Leave? I'd Rather Stay, If That"s All ...
Plea of Bosnia-Herzegovina's War Crime Victim
The Family Way — Divorce
UK Flights Grounded by Volcanic Ash
Deadly Italian Train Crash Kills 6
The Rise of Nationalism in Britain
When America Sneezes the World Gets a Cold
Oil Companies Continue to Rape Planet for ...
Snow in Spring Brings Chaos to Parts of the UK
Bureaucracy Strikes Again
Darling Targets Election Victory with Safe ...
The Child Bride Problem Is Still Alive and Well
Terrified Emergency Call of a Woman Whose Car ...
Achilles Tendon Injury Ends World Cup Dream
CSR – Genuine Principle or Marketing ...
Continuing Turbulence at British Airways
Teenager's Murder Highlights Dangers of ...
UK Election Juggernaut Begins to Roll
War Families Anger at MoD Bonuses
Cameron under Pressure over Lisbon Treaty
Resignations Follow the Sacking of ...
Benefits of the Mediterranean Diet
Tony Blair Ready to Stand for EU Presidency ...
Debates Continue as Queen Weighs in to Row ...
Protests Greet Nick Griffin's Appearance on ...
21 Environment Protesters Arrested in England
The British Government Passes the Buck Again
Everything Must Go As British Government Sells ...
Boyzone Star Stephen Gately Dies
Is David Cameron Even Capable of Honest ...
The Tragedy of "Heaven's" Child Brides
Elite – The UK's Higher Education System
Why Can't I Hate Barack Obama?
The UNCRC – The Convention That Dare Not ...
The Tragedy of Child Brides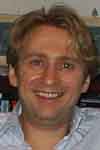 Shane Clarke serves as London Correspondent for The Seoul Times. He has been involved in humanitarian work for numerous years. He's also a freelance management consultant. Having completed an honors degree in Law at Wolverhampton University, he then moved on to an MBA at Warwick Business School. He's heavily involved in the fight against international parental child abduction to Japan.