Europe
World Cup 2010
England Captain, Ferdinand, Expresses Concern at Wembley Pitch
By Shane Clarke
London Correspondent

England Captain, Rio Ferdinand has today voiced his concern over the condition of the playing surface at Wembley ahead of the team's friendly against Mexico tonight. The pitch at the £750million stadium has been re-laid 11 times since it opened in 2007, and has been blamed for a number of injuries to players, the latest being to Blackpool forward Gary Taylor-Fletcher, who sprained his ankle in their play-off victory against Cardiff on Saturday which gained them promotion to the Premier Division."The England players have got to be careful," said Taylor-Fletcher. "There is a big World Cup coming up for them. One slip and it could be all over for them."I wore three pairs of boots on Saturday and in all of them I was either slipping over or getting caught in the turf."After about 10 minutes my studs got caught in the ground. I changed my boots to a smaller stud and was slipping everywhere in them."I changed again at half-time and after five minutes exactly the same thing happened – the studs got caught in the ground, I went over on it and that was the end of it."The pitch at England's flagship stadium has been heavily criticised by players and managers in the three years it has been open. Like many others, Ferdinand has questioned the stadium being used for so many other events. "It's a football stadium," Ferdinand said. "That's what it was built as."As well as football, Wembley is also used to host Rugby League, Rugby Union and American Football matches. On top of that, it also plays host to music concerts and even motorsport events."If there are things going on there that make it a bad pitch to play on and hinders the spectacle of a football match, a decision needs to be made in that sense," Ferdinand said. "Having said that, there are stadiums all around the world that are used for different things and they seem to get it right, so we need to look at it."With the World Cup Finals only a few weeks away potential injuries are at the forefront of everyone's minds. An injury to one of England's key players could spell disaster for their campaign, and some may consider tonight's match just an added risk, especially considering the quality of playing surfaces elsewhere in the country, such as Old Trafford, home to Manchester United, which has hosted England friendlies in the past.Fans will certainly be biting their nails tonight as they watch the match. They will be hoping for a win, but more importantly they will be hoping everyone comes out of it without injury.

Related Articles
Derek -- Simply Brilliant
Dara O'Briain -- The Gentleman Comic
Fear of Flying: My Morbid View of Airline ...
The Growth of Medical Tourism in the UK
Funny Boy
Anger as Carlos Tevez Appears to Refuse to Play
Shadow Chancellor Outlines Five-Point Plan for ...
Broken Hearted: What Do You Say?
President Obama Weighs-in to the Japanese ...
The Beautiful Game: Memories of When My Team ...
Shake It, Baby!
Student Protestors Riot in London
The Amityville Horror
The Blitz
British, US Soldiers to Do Marathon Run for ...
Horse-trading with People's Lives
Is It the Future or Just a Fad?
The Price of Failure
You Know He Was British, Don't You?
The Drug Problem in United Kingdom
Capitalism: How Free Does It Really Make Us?
Rogue Afghan Soldier Kills 3 British Soldiers
Blair's Guards' Expenses under Scrutiny
Britain's Hidden Disaster
Referendum on Electoral Reform to be Announced
The Mediterranean Diet
Shame! England, My England!
To Hell in a Handcart
It's Not Easy Being an England Fan
Cumbrian Gunman Kills 12
Rooney Is Greatest Player World Has Ever Seen
Video Games: PC Vs. PS
More Injury Woes for England
England Team Banned from Using Twitter during ...
Gareth Barry in Race to Prove Fitness
Forgotten Couple Still in Hands of Somali ...
England 3 – 1 Mexico
President Obama Looking for Spending Cuts
British Airways Obtains an Injunction to ...
Hedgehogs and Plumbers
Britain Has a Hung Parliament
Is It Being Destroyed by Too Much Money?
Video Games: A Community Divided
Video Games: They've Come a Long Way
Gordon Brown Forced to Apologise over ...
Why British Monarchy Is the Best in World
How Many Wives Did Henry VIII Have?
Annual Leave? I'd Rather Stay, If That"s All ...
Plea of Bosnia-Herzegovina's War Crime Victim
The Family Way — Divorce
UK Flights Grounded by Volcanic Ash
Deadly Italian Train Crash Kills 6
The Rise of Nationalism in Britain
When America Sneezes the World Gets a Cold
Oil Companies Continue to Rape Planet for ...
Snow in Spring Brings Chaos to Parts of the UK
Bureaucracy Strikes Again
Darling Targets Election Victory with Safe ...
The Child Bride Problem Is Still Alive and Well
Terrified Emergency Call of a Woman Whose Car ...
Achilles Tendon Injury Ends World Cup Dream
CSR – Genuine Principle or Marketing ...
Continuing Turbulence at British Airways
Teenager's Murder Highlights Dangers of ...
UK Election Juggernaut Begins to Roll
War Families Anger at MoD Bonuses
Cameron under Pressure over Lisbon Treaty
Resignations Follow the Sacking of ...
Benefits of the Mediterranean Diet
Tony Blair Ready to Stand for EU Presidency ...
Debates Continue as Queen Weighs in to Row ...
Protests Greet Nick Griffin's Appearance on ...
21 Environment Protesters Arrested in England
The British Government Passes the Buck Again
Everything Must Go As British Government Sells ...
Boyzone Star Stephen Gately Dies
Is David Cameron Even Capable of Honest ...
The Tragedy of "Heaven's" Child Brides
Elite – The UK's Higher Education System
Why Can't I Hate Barack Obama?
The UNCRC – The Convention That Dare Not ...
The Tragedy of Child Brides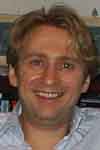 Shane Clarke serves as London Correspondent for The Seoul Times. He has been involved in humanitarian work for numerous years. He's also a freelance management consultant. Having completed an honors degree in Law at Wolverhampton University, he then moved on to an MBA at Warwick Business School. He's heavily involved in the fight against international parental child abduction to Japan.