Europe
World Cup 2010
England Team Banned from Using Twitter during the World Cup
By Shane Clarke
London Correspondent

England boss Fabio Capello has barred his team from using Twitter or other networking sites during the World Cup finals next month. The Italian wants the team to be focussed on football, and not distracted by the media. They will also not be able to write for newspapers, and will have to voice any mid-tournament comments or gripes through the governing body's website.Spain manager, Vicente del Bosque, has imposed the same ban on his side, saying he wanted "no distractions". He informed the current European champions when they met up at their training camp at Las Rozas near Madrid on Monday that they were not to use any networking sites throughout the tournament.The advent of micro-blogging has caused controversy and put some players in the limelight. Darren Bent, one of Capello's 30-man provisional squad, was forced to apologise last July when he criticised Tottenham chairman Daniel Levy, accusing him of disrupting his move to Sunderland.Time Running out for Gareth Barry
The clock is ticking for Gareth Barry. England boss Fabio Capello is giving him all the time he can to recover from the ankle injury he sustained playing for his parent club, Manchester City, earlier this month.The good news is that Barry has been able to remove the protective boot that was supporting his ankle. The bad news is that he's still only jogging in a swimming pool.He certainly will not be flying to Austria to join the England squad for their final pre-tournament friendly against Japan on 30th. He will continue his rehabilitation here in England, where he will have a scan on his right ankle on 1st June – the day that Capello has to finalise his squad.England needs Gareth Barry. The midfield engine room is arguably the most important area of the pitch, and it seems no one can fill the holding midfield role like him. Michael Carrick tried in the friendly against Mexico on Monday but his performance was poor at best.Torres Starts Training with the Spain Team
Liverpool striker Fernando Torres has begun training with the Spanish team in Madrid for the first time. The 26-year-old hit-man had been out for a number weeks with a knee injury.Following surgery in April, Torres has undergone rehabilitation, and was able to join his national team-mates on the training pitch today. According to the Associated Press, Torres seemed to feel no pain, however, the Spanish FA website has indicated that he was taking things slowly.The fact that he is training will come as a relief for the current European championship holders, who many tip will go on to take the World Cup this year. Torres scored 22 goals in 32 appearances in all competitions for Liverpool this season, and has put away 23 for Spain since making his debut in 2003.He will fly with the team to Innsbruck, Austria on Friday for their warm-up game against Saudi Arabia, following which they will embark on a new training camp in Western Austria, where they will stay until 3rd June.Bookies Give Odds on Rooney not Scoring in the World Cup
On-line bookmakers, Bet365.com, have given odds of 6-1 on Wayne Rooney not scoring in the World Cup Finals. These odds are probably the result of what some are calling a goal-drought for England in recent matches.The Manchester United striker and current PFA Player of the year scored 34 goals in 44 appearances for his club in all competitions. However, his recent stats for England are not so impressive. He has only scored once in the last 7 games.This may sound worrying, but when you consider that he has scored 9 goals in his last 12 games, I think we can all breathe a sigh of relief. Rooney is the talisman for both club and country. Both perform better when he is on the pitch, because they know that in an instant he can produce a piece of magic that can have fans leaping out of their seats. If Gareth Barry makes it to South Africa and Wayne Rooney performs like we know he can, then England will truly be a force to be reckoned with.
What's your opinion?Who will you be looking out for in South Africa?Who's your tip for the title?
Get in touch and let me know.

Related Articles
Derek -- Simply Brilliant
Dara O'Briain -- The Gentleman Comic
Fear of Flying: My Morbid View of Airline ...
The Growth of Medical Tourism in the UK
Funny Boy
Anger as Carlos Tevez Appears to Refuse to Play
Shadow Chancellor Outlines Five-Point Plan for ...
Broken Hearted: What Do You Say?
President Obama Weighs-in to the Japanese ...
The Beautiful Game: Memories of When My Team ...
Shake It, Baby!
Student Protestors Riot in London
The Amityville Horror
The Blitz
British, US Soldiers to Do Marathon Run for ...
Horse-trading with People's Lives
Is It the Future or Just a Fad?
The Price of Failure
You Know He Was British, Don't You?
The Drug Problem in United Kingdom
Capitalism: How Free Does It Really Make Us?
Rogue Afghan Soldier Kills 3 British Soldiers
Blair's Guards' Expenses under Scrutiny
Britain's Hidden Disaster
Referendum on Electoral Reform to be Announced
The Mediterranean Diet
Shame! England, My England!
To Hell in a Handcart
It's Not Easy Being an England Fan
Cumbrian Gunman Kills 12
Rooney Is Greatest Player World Has Ever Seen
Video Games: PC Vs. PS
More Injury Woes for England
Gareth Barry in Race to Prove Fitness
Forgotten Couple Still in Hands of Somali ...
England 3 – 1 Mexico
England Captain, Ferdinand, Expresses Concern ...
President Obama Looking for Spending Cuts
British Airways Obtains an Injunction to ...
Hedgehogs and Plumbers
Britain Has a Hung Parliament
Is It Being Destroyed by Too Much Money?
Video Games: A Community Divided
Video Games: They've Come a Long Way
Gordon Brown Forced to Apologise over ...
Why British Monarchy Is the Best in World
How Many Wives Did Henry VIII Have?
Annual Leave? I'd Rather Stay, If That"s All ...
Plea of Bosnia-Herzegovina's War Crime Victim
The Family Way — Divorce
UK Flights Grounded by Volcanic Ash
Deadly Italian Train Crash Kills 6
The Rise of Nationalism in Britain
When America Sneezes the World Gets a Cold
Oil Companies Continue to Rape Planet for ...
Snow in Spring Brings Chaos to Parts of the UK
Bureaucracy Strikes Again
Darling Targets Election Victory with Safe ...
The Child Bride Problem Is Still Alive and Well
Terrified Emergency Call of a Woman Whose Car ...
Achilles Tendon Injury Ends World Cup Dream
CSR – Genuine Principle or Marketing ...
Continuing Turbulence at British Airways
Teenager's Murder Highlights Dangers of ...
UK Election Juggernaut Begins to Roll
War Families Anger at MoD Bonuses
Cameron under Pressure over Lisbon Treaty
Resignations Follow the Sacking of ...
Benefits of the Mediterranean Diet
Tony Blair Ready to Stand for EU Presidency ...
Debates Continue as Queen Weighs in to Row ...
Protests Greet Nick Griffin's Appearance on ...
21 Environment Protesters Arrested in England
The British Government Passes the Buck Again
Everything Must Go As British Government Sells ...
Boyzone Star Stephen Gately Dies
Is David Cameron Even Capable of Honest ...
The Tragedy of "Heaven's" Child Brides
Elite – The UK's Higher Education System
Why Can't I Hate Barack Obama?
The UNCRC – The Convention That Dare Not ...
The Tragedy of Child Brides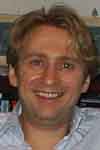 Shane Clarke serves as London Correspondent for The Seoul Times. He has been involved in humanitarian work for numerous years. He's also a freelance management consultant. Having completed an honors degree in Law at Wolverhampton University, he then moved on to an MBA at Warwick Business School. He's heavily involved in the fight against international parental child abduction to Japan.