Europe
Land of Hope and Glory
Cumbrian Gunman Kills 12
By Shane Clarke
London Correspondent

Cumbria is a county in north-west England. It is one of the most picturesque, beautiful areas of the country. The Lake District is there, the Beatrix Potter museum, quaint little towns, and some of the most breathtaking sights in the UK.Yesterday, Wednesday 2nd June, things in Cumbria turn ugly; even horrific, as Derrick Bird, a 52-year-old taxi driver, went on a rampage with two guns, killing 12 people – including his own twin brother – and injuring 25 more, before turning the gun on himself. The killings were random, merciless, and apparently without any motive whatsoever.He didn't even fit the usual profile. Almost without exception, people who have committed such terrible acts as this have been described as quiet, odd, a loner, a little weird even. But Derrick Bird has been described by locals as a nice, affable man with a social disposition. Some described him as "popular" and "a laugh".He was divorced, with two children. He had recently become a grandfather. He was a normal, outgoing man, and yet yesterday he became a monster who went on the rampage and gunned down 12 people.Peter Leder, a friend of Bird's who was also a taxi driver at L&G Taxis in Whitehaven, told CNN, "he was an outgoing, well-known guy who everyone liked." However, as Bird said goodbye to him on Tuesday night, Bird – also known as "Birdy" – said, "You won't see me again."At the time, Mr Leder dismissed this comment. However, in hindsight, it could be inferred as a portent of the massacre to come.It started at 10.35 in the morning, when Cumbria Police were called to a shooting in the town of Whitehaven. At that point, no one knew of the horror that was unfolding before them on that black day. All they knew was that shots had been fired, and the male perpetrator was driving a silver/grey Citreon Picasso car.By 11.56, it emerged that someone had been shot dead in Whitehaven. Within 20 minutes, the true horror of what was taking place in these rural villages and towns in West Cumbria was becoming frighteningly clear. A number of people were injured in Whitehaven, Seascale and Egremont as shots were fired. Police asked residents of these towns, as well as Millom, Broughton, Central Lakes and West Lakes, to stay indoors and to tune in to local radio to keep up to date with the situation.Another 20 minutes later, police announced they were looking to apprehend 52-year-old Derrick Bird, of Rowrah, near Frizington. They also confirmed that there had been "a number of fatalities."At 13.11, police reported that Bird had abandoned his car in the Boot area. Less than five minutes later it was reported that a farmer had been shot dead at point-blank range.Armed police scoured West Cumbria, desperately searching for the taxi driver who was moving about the county, seemingly killing indiscriminately. The Landlord of the Boot Inn reported that about 25 people, including a number of "shell-shocked" tourists, were holed up in his pub.At 14.10, police confirmed that they had found Derrick Bird's body in the wood near Boot village, where he had apparently turned a gun on himself. Police also confirmed that a firearm had been recovered from the scene.With the county in shock, details of the massacre began to emerge, the true horror of what took place in one of the UK's most popular tourist destinations revealing itself. 12 people dead, and at least 25 injured.Now it's time to pick up the pieces, to start rebuilding, and ask questions, such as: Why did this apparently normal man suddenly turn into a cold-blooded killer? Why was he in possession of two licences to own the guns he used to murder a dozen people? Why has this been allowed to happen again?This is the third such mindless massacre in the UK.In 1987, Michael Ryan, an unemployed labourer, went on a murderous rampage in the town of Hungerford, Berkshire, in southern England. Armed with semi-automatic weapons and a handgun, he shot and killed 16 people, including his mother, and wounded 15 more before turning the gun on himself. Just like Derrick Bird, Ryan was licensed to own the weapons with which he wreaked such havoc.Less than a decade later, in 1986, the worst mass murder in Britain in modern times took place. This one was made all the more tragic in that young children were involved.Thomas Hamilton, an unemployed former shopkeeper and scout master, entered Dunblane Primary School, in the little town of Dunblane in Scotland, carrying two 9mm Browning HP Handguns, and two .357 Magnum revolvers. He had 743 cartridges, including hollow-point and full metal jacket. He entered the gymnasium where a class of 5 and 6 year olds were, and opened fire on them. By the end of his murderous rampage, he had fired his guns 109 times, and 16 children aged only 5 and 6 lay dead, along with a female teacher, and Hamilton himself as he turned his guns on himself. Tennis Player Andy Murray was a pupil at the school at the time of the massacre.Following this latest outrage, many questions have arisen again, two of the most important being Why did this happen? And how can we prevent it happening again?A helpline has been set up for anyone worried about relatives: 0044 800 0960095.

Related Articles
Derek -- Simply Brilliant
Dara O'Briain -- The Gentleman Comic
Fear of Flying: My Morbid View of Airline ...
The Growth of Medical Tourism in the UK
Funny Boy
Anger as Carlos Tevez Appears to Refuse to Play
Shadow Chancellor Outlines Five-Point Plan for ...
Broken Hearted: What Do You Say?
President Obama Weighs-in to the Japanese ...
The Beautiful Game: Memories of When My Team ...
Shake It, Baby!
Student Protestors Riot in London
The Amityville Horror
The Blitz
British, US Soldiers to Do Marathon Run for ...
Horse-trading with People's Lives
Is It the Future or Just a Fad?
The Price of Failure
You Know He Was British, Don't You?
The Drug Problem in United Kingdom
Capitalism: How Free Does It Really Make Us?
Rogue Afghan Soldier Kills 3 British Soldiers
Blair's Guards' Expenses under Scrutiny
Britain's Hidden Disaster
Referendum on Electoral Reform to be Announced
The Mediterranean Diet
Shame! England, My England!
To Hell in a Handcart
It's Not Easy Being an England Fan
Rooney Is Greatest Player World Has Ever Seen
Video Games: PC Vs. PS
More Injury Woes for England
England Team Banned from Using Twitter during ...
Gareth Barry in Race to Prove Fitness
Forgotten Couple Still in Hands of Somali ...
England 3 – 1 Mexico
England Captain, Ferdinand, Expresses Concern ...
President Obama Looking for Spending Cuts
British Airways Obtains an Injunction to ...
Hedgehogs and Plumbers
Britain Has a Hung Parliament
Is It Being Destroyed by Too Much Money?
Video Games: A Community Divided
Video Games: They've Come a Long Way
Gordon Brown Forced to Apologise over ...
Why British Monarchy Is the Best in World
How Many Wives Did Henry VIII Have?
Annual Leave? I'd Rather Stay, If That"s All ...
Plea of Bosnia-Herzegovina's War Crime Victim
The Family Way — Divorce
UK Flights Grounded by Volcanic Ash
Deadly Italian Train Crash Kills 6
The Rise of Nationalism in Britain
When America Sneezes the World Gets a Cold
Oil Companies Continue to Rape Planet for ...
Snow in Spring Brings Chaos to Parts of the UK
Bureaucracy Strikes Again
Darling Targets Election Victory with Safe ...
The Child Bride Problem Is Still Alive and Well
Terrified Emergency Call of a Woman Whose Car ...
Achilles Tendon Injury Ends World Cup Dream
CSR – Genuine Principle or Marketing ...
Continuing Turbulence at British Airways
Teenager's Murder Highlights Dangers of ...
UK Election Juggernaut Begins to Roll
War Families Anger at MoD Bonuses
Cameron under Pressure over Lisbon Treaty
Resignations Follow the Sacking of ...
Benefits of the Mediterranean Diet
Tony Blair Ready to Stand for EU Presidency ...
Debates Continue as Queen Weighs in to Row ...
Protests Greet Nick Griffin's Appearance on ...
21 Environment Protesters Arrested in England
The British Government Passes the Buck Again
Everything Must Go As British Government Sells ...
Boyzone Star Stephen Gately Dies
Is David Cameron Even Capable of Honest ...
The Tragedy of "Heaven's" Child Brides
Elite – The UK's Higher Education System
Why Can't I Hate Barack Obama?
The UNCRC – The Convention That Dare Not ...
The Tragedy of Child Brides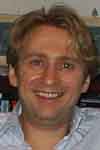 Shane Clarke serves as London Correspondent for The Seoul Times. He has been involved in humanitarian work for numerous years. He's also a freelance management consultant. Having completed an honors degree in Law at Wolverhampton University, he then moved on to an MBA at Warwick Business School. He's heavily involved in the fight against international parental child abduction to Japan.