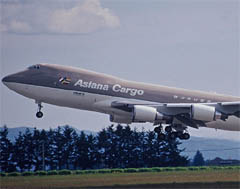 Asiana Airlines
South Korea and Taiwan will resume regular airline services between the two countries in October which have been suspended for the last 12 years. Representative of Korean mission in Taipei, signed the aviation agreement with his Taiwanese counterpart Li Tsai-fang in Taipei on Sept.1.Regular flight operations between the two were halted in September 1992 when Taiwan scrapped the aviation pact to protest Korea's establishment of diplomatic relations with China in August of that year.Korean Air and Asiana Airlines will be able to operate 18 passenger and two cargo flights per week between Seoul and Taipei. They will also be able to operate other passenger flight routes between the two countries according to demand. Korean Air, Asiana Airlines, China Airlines, and Eva Air have thus far operated charter flights between Incheon and Taipei since December 2002, with other Taiwanese airlines running flights between other cities of the two nations.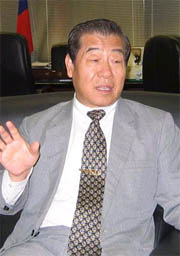 Rep. Taipei Mission in Seoul
Li Tsai-fang
In addition, about 170 Korean flights have had to detour round Taiwan's territorial skies when heading to Southeast Asian countries. But they will now be allowed to pass through its airspace, saving 33 billion won per year in jet fuel and passage fees for other Southeast Asian countries. At the time of the air service suspension in 1992, about 420,000 Koreans and Taiwanese travelers visited each other's country annually, but the number dropped to 230,000 in 1993 and has since remained at around 200,000 per year.The figure rose to 306,000 in 2003 after the two countries started operating charter flights and 274,000 people have traveled between the two countries during the first seven months of this year.Before the flight suspension in 1992, Korean Air had 16 flights to Taiwan per week and Asiana just four.
Freewheeling Independent Tours Set Trend for Outbound Tourism
With individual travelers and repeaters becoming mainstay of outgoing Korean tourists, package travel organizers are having hard times to attract new clients nowadays.Travel trade industry sources said that more tourists joining package tour programs are demanding for change of itinerary and conditions of travel to their own tastes.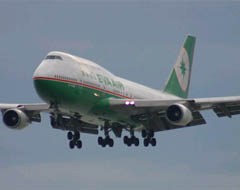 Eva Air
Some of them ask for change of accommodations in the course of travel consultations and refuse to join prearranged tour program but to have individually organized golfing and sightseeing.As a result, package tour operators and land operators in foreign destinations are having lots of trouble in dealing with an ever-increasing number of free-wheeling travelers on the package tour program.They are practically individual tourists by nature but join the package tour program to take full advantage of terms and condition of group tour, a travel agent said.Some of them go so far as to take care of air tickets themselves by using airline's incentive mileage system and use land operator services in destinations.In Japan, for instance, new type of travel business has emerged in which land operators exclusively take care of inland services except for air tickets.With overseas travel becoming popularized by and large, more and more repeaters of overseas travel are becoming sophisticated and so are their demands for services.Uniformed package tour program is no longer appealing to seasoned overseas travelers and specialized personal cares and tour consultations are needed for repeaters in particular, they said.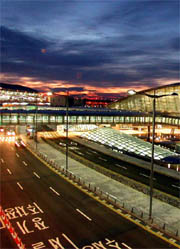 Incheon International Airport
The number of passports issued by the Ministry of Foreign Affairs between 1999 and 2002 increased by 69 percent, 25 percent, 16 percent and 16 percent on year on year basis, respectively. In the meantime, the number of outgoing travelers rose by 41.6 percent, 26.9 percent, 10.5 percent, and 17.1 percent on year on year basis, far higher than increase of passport issuance during the same periodIn the year of 2003 when SARS plagued the entire tourism industry, the number of passports issued decreased by 20 percent from a year earlier but outgoing tourists saw a mere 0.5 percent minus growth rate, an indication that repeaters are the mainstay of outbound market.A local travel agent said that number of passports issued as well as that of entry visa application for Japan tour has been steadily decreasing in recent months. This is an indication that repeaters of overseas travelers are becoming mainstream of outbound market and package tour business is losing ground as a result of increasing number of free-wheeling repeaters and individual tourists with diverse tastes.
Individual Tourists Account for 70 Percent of Korean Visitors to Japan
Seven out of ten Korean tourists to Japan visit Tokyo, Osaka, and other big cities but their destinations are steadily diversified nowadays, according to the Japan National Tourist Organization (JNTO).Of total Korean visitors arrivals to Japan between 2002 and 2003, individual tourists accounted for 70.4 percent whereas group tourists took 29 percent.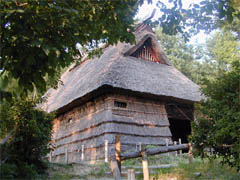 Nagano Prefecture
Of group tourists, those Korean tourists who joined the package tour programs accounted for 14.9 percent of the total. Destinations for Korean tourists, which have until recently concentrated on such big cities as Tokyo and Osaka, are steadily spreading to other provincial cities nowadays.The ratio of multiple destinations, which show diverseness of visitor's destinations, stood at 167 percent in 2001.The ratio rose to 168 percent in 2002 and 176 percent in 2003. This indicates that one Korean tourist visit 1.8 Japanese cities on each travel as a result, the share of Tokyo and Osaka for Korean tourists decreased from 43.7 percent in 2001 to 41.5 percent in 2002 and further to 39.2 percent in 2003, according to the JNTO report.More Korean tourists are now visiting Shinagawa, Shizuoka, Yamanashi, and Kanto areas. Also emerging as popular destinations are Kyushu, Fukuoka, Nagasaki, and Oita.By purpose of travel, business takes 35.4 percent followed by tourism and holidays (34.4 percent). In the case of male tourists, business trips accounted for 48.3 and tourists took 25.8 percent whereas 51.8 percent of female visitor arrivals in Japan were tourists and only 10.1 percent of them were on business trip.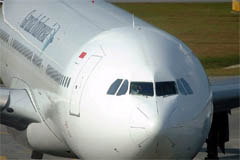 Garuda Indonesia Airlines
The ratios of Korean travelers who visited Japan more than one and two times were 29. percent and 68.9 percent respectively as against the global average of foreign visitors to Japan which stood at 35.7 percent and 63 percent respectively.Those Korean visitors who stayed in Japan 3 to 5 days took 49.7 percent of the total followed by 27.5 percent (one to two days) and 12 percent (six to nine days).The JNTO survey was conducted between fall of 2002 and summer of 2003 against visitor's arrivals at major international airports in Japan from Korea, the United States, China, Hong Kong and Taiwan, major inbound markets for Japan. In the case of Korea, 1,626 visitors were selected at random for the survey.
Korean Air Flies to Bali in October
Korean Air has decided to fly twice a week chartered planes to Indonesian island resort of Bali starting Oct.3. The Incheon-Bali flights will be made available on Sunday and Wednesday.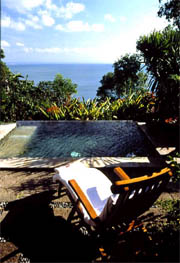 Ritz-Carlton Bali in Jimbaran Bay
The flight service will be made under the code sharing formula with Garuda Indonesia Airlines. Korean and Indonesian travel agents dealing with Korean tourists to Bali have recently faced a serious shortage of airline seats when the Indonesian national flag suspended its regular direct flight service. Korean Air plans to fly Boeing 333 or Jumbo jet on the route to share at least 100 seats with Garuda Indonesia Airlines.
NTOs of North America, Europe, and Oceania Slates Workshops
Starting with South Germany tourism workshop scheduled for Sept. 7 to be organized jointly by Tourism Germany and Lufthansa German Airlines, a series of workshops organized by NTOs of Europe, Oceania and North America will be followed in the months of September and OctoberThe forthcoming tourism workshops and seminar are likely to be more business-oriented by nature with the addition of face to face travel consulting session and serious seminar and round-table discussion, an expatriate NTO official said. At least 20 travel experts from Germany are to join the Seoul workshop.Tourism Queensland, Australia, in the meantime, will hold a tourism seminar entitled "Korea Mission" Sept. 10-11, at LG Resort in the outskirts of Seoul with representatives of Korean travel trade industries and news media attending. Nine leading travel agents from Queensland are to join the event which also includes a face to face meeting with local travel agents.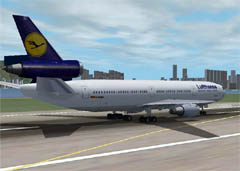 Switzerland Tourism will have seminar, theme marketing and tour program of Panmunjon during its tour workshop session slated for Sept. 13-14.Among other tourism workshops and seminar , which are in store in October are the South Africa tourism seminar to be held at Lotte Hotel on Oct. 1, Tourism France seminar on Oct.12, Canadian tourism workshop on Oct.14 which is entitled as "Showcase Canada" and Educational seminar to be organized by Scandinavian Air intended for Korean travel agents.
Swa Tourism Office in Seoul Opens
Swa Tourism Office of Nagano Prefecture of Japan opens in Seoul on Sept. 1. Swa district located in the Nagano prefecture is reputed for its spectacular scenery and natural beauty. Seoul office jointly established by Alpine Japan Tour and a group of regional travel agents in Swa district is headed by Noh Unsuk, a seasoned travel businessman in Japan."Our marketing strategy in Korea will be focused on mountain skiing, alpinists and winter sports in Swa areas, among others," he said.
KATA-JATA Forge Working-level Group for Biz Coordination
Two major travel associations of Korea and Japan have agreed to activate a working-level group next month to address various problems pending between Korea and Japan travel trade industries.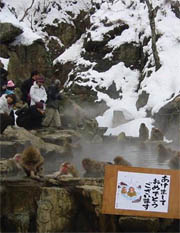 Snow Monkeys in Nagano Prefecture
Representatives of Korea Association of Travel Association (KATA) and Japan Association of Travel Association (JATA) will meet in September to discuss in details on how and when to inaugurate a standing working-level panel which will resolve various travel trade-related issues pending between the neighboring countries.Two organizations jointly organize travel trade forum annually starting in 2003, the first forum was held in Yokohama last year followed by the Seoul forum held in Seoul in June on the occasion of the KOTFA.During the past two occasions, such issues as visa waiver for Korean tourists to Japan, speedier immigration procedures at provincial airports of Japan and preventative measures against travel agents and their business partners in two countries were discussed.Owing to lack of a working-level group authorized by KATA and JATA jointly, however, there have been no progress in dealing with these and other issues pending between the two countries.Once the working-level group be activated, the two organizations will be able to tackle issues of mutual concern and interests more effectively and efficiently, they said.The bilateral meeting of KATA and JATA is scheduled to be held in Tokyo on Sept. 22 when the JATA Travel Fair opens in Tokyo in September.
Singapore Airlines Adds Incheon-Singapore Flights to Three Times a Week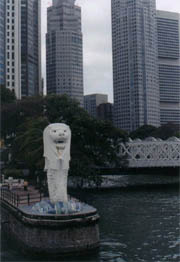 Singapore's equivalent of the little mermaid
Effective Sept. 3, Singapore Airlines increases its Incheon-Singapore flights three times a week. SQ887 leaving Incheon International Airport at 16:25 will be made available on Tuesday, Friday and Sunday and returning flights leaving Singapore at 08:00 hours at local time will be on the same week days for arrival at Incheon at 15:20 hours.With the increase of flight frequencies, Korean travelers will be conveniently connected with flights to Europe, Oceania and West Asian destinations.As part of promotional event, Singapore Airlines will offer special rate of 360,000 won for the round-trip ticket to and from Singapore who travel to Singapore between Sept. 3 and Oct. 31 if two or three persons join the same travel program.For a group of four to nine persons who join the same travel plan, 330,000 won in round-trip ticket rate will be applied during the same period.Up to five percent in discount rate will be given to those who purchase air tickets online.
Czech, Korean Air Carriers Share Seats on Incheon-Prague Route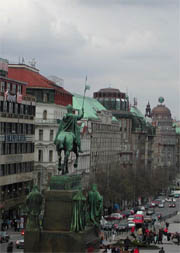 Prague
Czech Airlines will be able to share seats on Korean Air's Incheon-Prague flights effective Sept. 2. Korean Air's Incheon-Prague flights are made available on Monday, Thursday, and Saturday. Under the agreement, Czech Airlines will be given 25 seats of economy class for its use during the month of September and more seats will be assigned to Czech Air in the months to come pending further negotiations between the carriers.Passengers with Korean Air tickets, for instance, will be able to fly to Prague on Korean Air plane but return home with Czech Airlines or vice versa under the bilateral agreement.