Europe
2010 FIFA World Cup
Shame! England, My England!
By Shane Clarke
London Correspondent

Wouldn't it have been great if England had played at the World Cup? They were there, in South Africa, but they certainly didn't play.I was told that first line by a friend, but she only said Wayne Rooney; not England. However – and putting aside my belief that he's the best the game has ever seen – I thought it was unfair to single Wayne out when none of the team played as if they could make a pub football team, let alone lift the World Cup.Frankly, our whole World Cup Finals campaign was a shambles. We were so bad that it was actually embarrassing, and to top it all off, we went out on the biggest defeat England has ever suffered in a World Cup tournament. It was bad enough that we were beaten by Germany – arguably our biggest footballing rivals, but that German side had nowhere near the experience England have, and – on paper – if you could pick a team made up of the two sides, I bet 9 of them would be English.So, what went wrong? That's the question on everyone's lips at the moment. Pubs all over England are ringing with the arguments about Capello using the wrong tactics, that the 4-4-2 formation is out of date, and that he was putting players in positions where they were less effective. Perhaps the best example of this is Steven Gerrard playing out on the left instead of in the hole just behind Wayne Rooney.There are those who take a more simplistic approach and just say, "They bottled it, like they always do."The frightening thing is – they have a point. Worse still, things aren't going to get any better if things stay as they are.In England, we're not programmed to compete anymore. Our children are taught from an early age that we shouldn't compete, that trying to win is bad, and that we should all be winners.Have you ever heard such a load of utter rubbish in your life?When I was at school, we had football teams, netball and rounders teams, we had inter-school competitions, we had trophy cabinets. At the end of the school year we would have a sports day with various events from serious athletics trials like track and field, and fun things like egg and spoon races. If you wanted to take part, you tried out for your team, and if you were good enough, you did that event on the sports day. Obviously the sportier kids would be in more of the serious events, while those less athletic would go in for the fun things. We would have our sports day, we would all compete, and at the end of the day, the team with the best overall score would win. It was great. The feeling you got from performing well in an event was fantastic, and if your team won at the end of the day it was your own little World Cup victory; you were ecstatic.It was wonderful. It made kids feel good; it boosted their self-esteem. Those kids who were born with good physical attributes but not so much in the brains department had to get it from somewhere. They were never going to get A's in exams and a pat on the head from teacher. They were never going to look forward to a cushy job in a nice air-conditioned office with a beautiful secretary and an expense account. They knew they were destined for manual work, steel toe-caps and a clocking in card, so the sports day and other physical competitions were where they got their ego boost.Then, of course, the fluffy, liberal, poncey PC brigade came along. Those people who really should be locked away for not just their own good, but also for everyone else's.They said that our children should not be competing. They should not be trying to beat each other but working together, having fun, and all being winners.What probably happened was that one mommy's little prince didn't do so well in a running race and he had a temper tantrum. It was mommy's fault, she should make them give him the trophy, she didn't love him because she let those other boys run faster than he. Ooh, little Johnny really wanted that little trophy for coming first. If he did, the other kids would stop calling him professor, they would see he was sporty too and they'd stop always picking him last for teams in PE. Then, of course, little Janey Blondehair would fall in love with him.Well, the new game for his console didn't work, nor did the night out at Pizza Hut with a large pizza all to himself and a huge chocolate fudge sundae. None of the usual things were going to work this time. He wanted that trophy, and nothing else was going to be good enough. So, mommy big-mouth decided that if little Johnny couldn't have the trophy, then no one could.Mommy big-mouth started stamping her feet and shouting that competition was bad. Kids shouldn't be trying to beat each other – except at maths, because Johnny was good at that – they should be working together. It's not the winning that counts – it's the taking part.So, school sports days became some confusing, insipid none-event where kids play nonsense games that involve as little skill as possible so that no one can beat little Johnny, and all they get is a little stamp on their game sheet for taking part in each event. Any of those games that made school fun but involved any kind of competition were banned. Our kids can't even play musical chairs anymore!On the other hand, little Johnny Spoiltbrat is intelligent. In maths exams he always comes first. Every time he gets an exam result he bursts with pride and feels much better about himself. So academic competition is fine. They must compete there; they must be the best, and if they're the best then the school gets a better rating and moves up various pointless lists that parents who live in more deprived areas but still want the best for their children get to look at and see what their just as deserving children are missing out on.Where does that leave the kids that are not so blessed with intelligence? Where are they going to get their self-esteem boosts? There are no youth clubs or organisations, there are very few junior sports teams because everyone's so paranoid in this country and no one wants to be accused of being a paedophile. What can they do?They sit in classrooms where they just make up the numbers while teachers spend all their time on the smarter kids because they're the ones who are going to make the school look good when the OFSTED (Office for Standards in Education) inspectors come to visit. They become more and more despondent; apathy starts to creep in, and they think, "What's the point?"There's nothing else to do. There's no other way to express himself because competition is not allowed anymore. So, he becomes disruptive in class. The other kids laugh and give him kudos. His self-esteem is boosted. He feels better about himself. So he continues this behaviour which provides such positive reinforcement for him. The other less-intelligent kids see this, they see how good it makes him feel, and they decide to try it for themselves, so more and more kids become disruptive.Now they've found their competition. This is their new sports day, and the main event is who can be the most outrageously disobedient and push the limits further. Let the games begin.One kid argues with a teacher, so the next has to swear at him or her to win the round. The stakes are raised. So how do you beat that? Of course – give the teacher a slap. But the Gold medal must go to Jimmy Drunkdad – he beat his teacher up and left him in hospital with a concussion and a gashed forehead.Our kids have found their niche. They've found that thing that makes them feel better. But why limit it to the classroom when there's a whole world out there to compete in?May I introduce you to the new, alternative Olympic Games. Events include harassing neighbours, with the Gold medal going to whoever can drive their poor victims to suicide. Stealing cars, where points are scored for quality of car stolen, damage done, and the amount of time you can evade the police. In both of these events, the Gold medal comes in the form of an ASBO, the ultimate status symbol. We still have the combative events, of course. What would the Olympics be without combat events? But there's no boxing or judo here. This is no holds barred, no rules sheer animal fighting, with points scored for knocking someone down and stamping on their heads until they stop moving – bonus points scored if you kill them; gold medal in this event goes to the competitor who stabs someone to death. Finally, I must mention the latest event; one that is rapidly gaining in popularity. I'm talking, of course, about the shooting events. There's no clay pigeon, no target with a bullseye in the middle, just kids, and if you kill one you can take your place on the podium.So, thanks to little Johnny's mom, we no longer have constructive competition at school. Thanks to mommy bigmouth, we now have the brains competing for exam results and the best jobs, the brawn competing for ASBOs and their own cell in prison, and those in between living in a state of apathy until they die of a heart attack six months before retirement.And we wonder why England can't compete…

Related Articles
Derek -- Simply Brilliant
Dara O'Briain -- The Gentleman Comic
Fear of Flying: My Morbid View of Airline ...
The Growth of Medical Tourism in the UK
Funny Boy
Anger as Carlos Tevez Appears to Refuse to Play
Shadow Chancellor Outlines Five-Point Plan for ...
Broken Hearted: What Do You Say?
President Obama Weighs-in to the Japanese ...
The Beautiful Game: Memories of When My Team ...
Shake It, Baby!
Student Protestors Riot in London
The Amityville Horror
The Blitz
British, US Soldiers to Do Marathon Run for ...
Horse-trading with People's Lives
Is It the Future or Just a Fad?
The Price of Failure
You Know He Was British, Don't You?
The Drug Problem in United Kingdom
Capitalism: How Free Does It Really Make Us?
Rogue Afghan Soldier Kills 3 British Soldiers
Blair's Guards' Expenses under Scrutiny
Britain's Hidden Disaster
Referendum on Electoral Reform to be Announced
The Mediterranean Diet
To Hell in a Handcart
It's Not Easy Being an England Fan
Cumbrian Gunman Kills 12
Rooney Is Greatest Player World Has Ever Seen
Video Games: PC Vs. PS
More Injury Woes for England
England Team Banned from Using Twitter during ...
Gareth Barry in Race to Prove Fitness
Forgotten Couple Still in Hands of Somali ...
England 3 – 1 Mexico
England Captain, Ferdinand, Expresses Concern ...
President Obama Looking for Spending Cuts
British Airways Obtains an Injunction to ...
Hedgehogs and Plumbers
Britain Has a Hung Parliament
Is It Being Destroyed by Too Much Money?
Video Games: A Community Divided
Video Games: They've Come a Long Way
Gordon Brown Forced to Apologise over ...
Why British Monarchy Is the Best in World
How Many Wives Did Henry VIII Have?
Annual Leave? I'd Rather Stay, If That"s All ...
Plea of Bosnia-Herzegovina's War Crime Victim
The Family Way — Divorce
UK Flights Grounded by Volcanic Ash
Deadly Italian Train Crash Kills 6
The Rise of Nationalism in Britain
When America Sneezes the World Gets a Cold
Oil Companies Continue to Rape Planet for ...
Snow in Spring Brings Chaos to Parts of the UK
Bureaucracy Strikes Again
Darling Targets Election Victory with Safe ...
The Child Bride Problem Is Still Alive and Well
Terrified Emergency Call of a Woman Whose Car ...
Achilles Tendon Injury Ends World Cup Dream
CSR – Genuine Principle or Marketing ...
Continuing Turbulence at British Airways
Teenager's Murder Highlights Dangers of ...
UK Election Juggernaut Begins to Roll
War Families Anger at MoD Bonuses
Cameron under Pressure over Lisbon Treaty
Resignations Follow the Sacking of ...
Benefits of the Mediterranean Diet
Tony Blair Ready to Stand for EU Presidency ...
Debates Continue as Queen Weighs in to Row ...
Protests Greet Nick Griffin's Appearance on ...
21 Environment Protesters Arrested in England
The British Government Passes the Buck Again
Everything Must Go As British Government Sells ...
Boyzone Star Stephen Gately Dies
Is David Cameron Even Capable of Honest ...
The Tragedy of "Heaven's" Child Brides
Elite – The UK's Higher Education System
Why Can't I Hate Barack Obama?
The UNCRC – The Convention That Dare Not ...
The Tragedy of Child Brides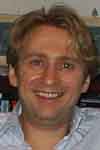 Shane Clarke serves as London Correspondent for The Seoul Times. He has been involved in humanitarian work for numerous years. He's also a freelance management consultant. Having completed an honors degree in Law at Wolverhampton University, he then moved on to an MBA at Warwick Business School. He's heavily involved in the fight against international parental child abduction to Japan.