Europe
Healthier Living
The Mediterranean Diet
By Shane Clarke
London Correspondent

In the mid-1990s, Dr Walter Willett of the School of Public Health at Harvard University presented what is commonly understood to be "The Mediterranean Diet". Rich in vegetables, fruits, nuts, whole grains and fish, the diet is based on "food patterns typical of Crete, much of the rest of Greece, and southern Italy in the early 1960s."While not typical of all Mediterranean cuisine, this diet recommends fresh fruit as a daily dessert and Olive Oil as the principal source of fat. It also recommends that dairy products and meat be consumed in low to moderate amounts.Studies have shown that combining this diet with regular physical activity can result in a number of health benefits. Adherents to the diet have shown a reduced risk of heart disease, cancer, type 2 diabetes, and even depression. One of the often cited reasons for this is that the diet is high in fibre and monounsaturated fats, while low in saturated fats.A paper circulated in 1970, entitled, "Coronary Heart Disease in Seven Countries", showed that despite having a moderate to high fat intake, Cretan men have exceptionally low mortality from heart disease. Obviously there are other factors to be taken into account, such as genetics and physical activity, but there is evidence to suggest that their diet was a significant factor in the findings. It was made up mainly of Olive Oil, bread, plenty of fruit and vegetables, fish, and dairy products and wine in moderation.Olive oil is a big part of the Mediterranean diet. Not only does it add flavour to food, but also it contains exceptionally high levels of mono-unsaturated fats, such as Oleic acid, which is considered to be responsible for its hypotensive (blood-pressure reducing) properties.Between 1999 and 2005, the University of Las Palmas de Gran Canaria, and the Clinic of the University of Navarra, Pamplona, Spain, carried out a study of 10,094 healthy Spanish participants. These participants filled out an initial questionnaire, and then completed a regular food-frequency questionnaire to report their dietary intake over a four-year period.The results of this study revealed that those who adhered to the Mediterranean diet were 30% less likely to suffer from depression. The reasons why are unclear, and there are other factors involved, such as the fact that those who most adhered to the Mediterranean diet tended to be more physically active, which itself is known to beat depression. However, it does warrant further research.Those who strongly adhered to the diet tended to be men, ex-smokers, married and older people. They were also physically active and showed a greater total energy intake. This may suggest a lifestyle in combination with the diet which produces the documented benefits.One of the study's authors, Professor Miguel Martinez-Gonzalez of the University of Navarra, said that the results would have to be confirmed with more extensive trials. However, he did insist that they had found a strong inverse association between the Mediterranean diet and depression."Thirty percent is a large reduction in the risk," he said. "This could be very important considering the large burden of disease represented by depression."Professor Martinez is the Co-ordinator of the thirteen centres in the PREDIMED network, which continues to carry out trials to assess the benefits of the Mediterranean diet.Another study, carried out by researchers at Harvard University, found that just taking on a couple of the elements of this diet can reduce the risk of cancer by 12%. Here, they persuaded 26,000 Greek people to record their food-intake for an eight-year period. They found that just adding Olive Oil alone can reduce the risk by 9%. Those who made two changes to their diet – eating less red meat and more peas, beans and lentils, cut their risk by 12%.Dr Dimitrios Trichopoulos, who led the study, said, "Adjusting one's overall dietary habits towards the traditional Mediterranean pattern had an important effect."Research continues on this subject, but the collected results of more than forty years of research are becoming somewhat overwhelming. No one is saying, "Eat this and do that and you will live longer"; rather, it is a case of adopting at least parts of this diet and changing your lifestyle just a little may help to prevent diseases and illnesses that may shorten your life expectancy.No one likes to be told what to eat and what not to eat. Most people like a piece of cake now and then, or a pizza, or fish and chips. What's the point of living longer if you can't have such occasional, tasty, gratifying comfort food? However, the evidence is mounting to show that by at least adopting elements of the Mediterranean diet, you will be increasing your chances of living longer to carry on enjoying such indulgent foods.

Related Articles
Derek -- Simply Brilliant
Dara O'Briain -- The Gentleman Comic
Fear of Flying: My Morbid View of Airline ...
The Growth of Medical Tourism in the UK
Funny Boy
Anger as Carlos Tevez Appears to Refuse to Play
Shadow Chancellor Outlines Five-Point Plan for ...
Broken Hearted: What Do You Say?
President Obama Weighs-in to the Japanese ...
The Beautiful Game: Memories of When My Team ...
Shake It, Baby!
Student Protestors Riot in London
The Amityville Horror
The Blitz
British, US Soldiers to Do Marathon Run for ...
Horse-trading with People's Lives
Is It the Future or Just a Fad?
The Price of Failure
You Know He Was British, Don't You?
The Drug Problem in United Kingdom
Capitalism: How Free Does It Really Make Us?
Rogue Afghan Soldier Kills 3 British Soldiers
Blair's Guards' Expenses under Scrutiny
Britain's Hidden Disaster
Referendum on Electoral Reform to be Announced
Shame! England, My England!
To Hell in a Handcart
It's Not Easy Being an England Fan
Cumbrian Gunman Kills 12
Rooney Is Greatest Player World Has Ever Seen
Video Games: PC Vs. PS
More Injury Woes for England
England Team Banned from Using Twitter during ...
Gareth Barry in Race to Prove Fitness
Forgotten Couple Still in Hands of Somali ...
England 3 – 1 Mexico
England Captain, Ferdinand, Expresses Concern ...
President Obama Looking for Spending Cuts
British Airways Obtains an Injunction to ...
Hedgehogs and Plumbers
Britain Has a Hung Parliament
Is It Being Destroyed by Too Much Money?
Video Games: A Community Divided
Video Games: They've Come a Long Way
Gordon Brown Forced to Apologise over ...
Why British Monarchy Is the Best in World
How Many Wives Did Henry VIII Have?
Annual Leave? I'd Rather Stay, If That"s All ...
Plea of Bosnia-Herzegovina's War Crime Victim
The Family Way — Divorce
UK Flights Grounded by Volcanic Ash
Deadly Italian Train Crash Kills 6
The Rise of Nationalism in Britain
When America Sneezes the World Gets a Cold
Oil Companies Continue to Rape Planet for ...
Snow in Spring Brings Chaos to Parts of the UK
Bureaucracy Strikes Again
Darling Targets Election Victory with Safe ...
The Child Bride Problem Is Still Alive and Well
Terrified Emergency Call of a Woman Whose Car ...
Achilles Tendon Injury Ends World Cup Dream
CSR – Genuine Principle or Marketing ...
Continuing Turbulence at British Airways
Teenager's Murder Highlights Dangers of ...
UK Election Juggernaut Begins to Roll
War Families Anger at MoD Bonuses
Cameron under Pressure over Lisbon Treaty
Resignations Follow the Sacking of ...
Benefits of the Mediterranean Diet
Tony Blair Ready to Stand for EU Presidency ...
Debates Continue as Queen Weighs in to Row ...
Protests Greet Nick Griffin's Appearance on ...
21 Environment Protesters Arrested in England
The British Government Passes the Buck Again
Everything Must Go As British Government Sells ...
Boyzone Star Stephen Gately Dies
Is David Cameron Even Capable of Honest ...
The Tragedy of "Heaven's" Child Brides
Elite – The UK's Higher Education System
Why Can't I Hate Barack Obama?
The UNCRC – The Convention That Dare Not ...
The Tragedy of Child Brides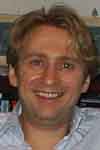 Shane Clarke serves as London Correspondent for The Seoul Times. He has been involved in humanitarian work for numerous years. He's also a freelance management consultant. Having completed an honors degree in Law at Wolverhampton University, he then moved on to an MBA at Warwick Business School. He's heavily involved in the fight against international parental child abduction to Japan.