Europe
Gone but not Forgotten
Britain's Hidden Disaster
By Shane Clarke
London Correspondent

Most people have heard of the Titanic – oft-cited as Britain's worst maritime disaster. Many have heard of the Lusitania, credited with bringing America into the 1st World War after it was torpedoed by a German U-boat. But what if I told you that in 1940, Britain suffered a maritime disaster with more victims than the Titanic and Lusitania combined?Have you ever heard of the Lancastria? No? That's okay, because none of us were meant to know about it. It happened during the 2nd World War, you see, just after the evacuation of Dunkirk, and Prime Minister Winston Churchill thought the British public had suffered enough bad news recently so he issued a wartime D Notice, which prevented any reporting of the disaster. That's why it has gone mostly forgotten and appears in very few history books.Designed and commissioned by the Anchor Line, the Lancastria – originally called the Tyrrhenia – was built at the famous Clyde shipyards in Glasgow, Scotland, where the Lusitania was also built. One of two vessels ordered by Anchor, its sister ship, the Cameronia, was launched in 1919, but shortly after the Tyrrhenia's keel was laid the Cunard line stepped in and bought the ship. It was ready for launch just over a year later.Its maiden voyage took place in 1922, from Glasgow to Quebec, and then on to Montreal. It was 578 feet long (more than 300 shorter than Titanic), and had the capacity to carry 2,200 passengers. Following its maiden voyage, it operated on the transatlantic route and as a cruise ship in the Mediterranean.In 1924, following numerous reports of people struggling with the name, the Tyrrhenia was renamed the Lancastria. Renaming a ship after launch is considered bad luck by sailors.In 1940, following the outbreak of World War 2 the previous year, the Lancastria, like many other commercial ships at the time, was requisitioned by the British government and served as a troop transport. It first saw action evacuating troops from Norway, and then sailed down to St Nazaire, France, to rescue troops following the Nazi invasion.One survivor of the disaster, James Cowan, who is now 89, remembers seeing the Lancastria from the quayside at St Nazaire. "The sun was reflecting off the ship and it looked white," he said. "I thought, what a target, what an easy target."On 17 June 1940, the Lancastria sat in the Charpentier Sea Roads, St Nazaire. The commanding officer, Captain Rudolph Sharp, watched as troops and refugees were shipped out to the Lancastria. He had been ordered by the admiralty to ignore rules and carry as many as possible. Estimates put the figure at up to 9,000. As he watched them coming aboard, he noticed aircraft buzzing around in the sky, "like dragonflies".The ship was still in the lanes, nine miles out to sea, when the harbour siren sounded and a stream of Junkers 88 bombers swooped down on it. Travelling at over 250mph, this specialist anti-shipping squadron descended on the helpless vessel and the thousands of passengers packed on its decks, staring up in horror at this nightmare that was pouring out of the sky.They attacked without mercy, scoring three direct hits. Lifeboats were launched, but there were only enough for less than a third of those on board. Even had there been enough, there was only time to launch about a handful before the ship began to founder. Thousands of men, women and children jumped into the oil-covered sea as the ship began to capsize. As the ship started to sink, thousands clambered onto the overturning hulk. They sang "Roll out the barrel" in defiance of the bombers still buzzing overhead.The bombers came in for another attack. This time they machine-gunned the people in the water and those on the overturned hull. One even appeared to drop an incendiary device to try to ignite the oil that floated on the water.It was a horror show of man's own making. Thousands were slaughtered that day in a scene straight out of someone's nightmare.No one can say with any certainty how many died that day. Some have proposed that the estimate was around 6,000. However, the common consensus is that it was around the 4,000 mark.Whatever the death toll, what is not in doubt is that thousands died in that attack on 17 June 1940, the vast majority of them brave British soldiers. However, very few know about it. Every year, we remember those gallant warriors who fought for – and died for – this country, yet those on the Lancastria go unrecognised, all in the name or wartime propaganda. For shame!The Lancastria Association of Scotland was set up in memory of those who died on that terrible day. They campaign tirelessly for the recognition of this tragedy and massive loss of life, and to raise awareness of something which has been erased from the British memory like a childhood trauma. They can be found at http://www.lancastria.org.uk/home.html and I would urge everyone to pay them a visit.

Related Articles
Derek -- Simply Brilliant
Dara O'Briain -- The Gentleman Comic
Fear of Flying: My Morbid View of Airline ...
The Growth of Medical Tourism in the UK
Funny Boy
Anger as Carlos Tevez Appears to Refuse to Play
Shadow Chancellor Outlines Five-Point Plan for ...
Broken Hearted: What Do You Say?
President Obama Weighs-in to the Japanese ...
The Beautiful Game: Memories of When My Team ...
Shake It, Baby!
Student Protestors Riot in London
The Amityville Horror
The Blitz
British, US Soldiers to Do Marathon Run for ...
Horse-trading with People's Lives
Is It the Future or Just a Fad?
The Price of Failure
You Know He Was British, Don't You?
The Drug Problem in United Kingdom
Capitalism: How Free Does It Really Make Us?
Rogue Afghan Soldier Kills 3 British Soldiers
Blair's Guards' Expenses under Scrutiny
Referendum on Electoral Reform to be Announced
The Mediterranean Diet
Shame! England, My England!
To Hell in a Handcart
It's Not Easy Being an England Fan
Cumbrian Gunman Kills 12
Rooney Is Greatest Player World Has Ever Seen
Video Games: PC Vs. PS
More Injury Woes for England
England Team Banned from Using Twitter during ...
Gareth Barry in Race to Prove Fitness
Forgotten Couple Still in Hands of Somali ...
England 3 – 1 Mexico
England Captain, Ferdinand, Expresses Concern ...
President Obama Looking for Spending Cuts
British Airways Obtains an Injunction to ...
Hedgehogs and Plumbers
Britain Has a Hung Parliament
Is It Being Destroyed by Too Much Money?
Video Games: A Community Divided
Video Games: They've Come a Long Way
Gordon Brown Forced to Apologise over ...
Why British Monarchy Is the Best in World
How Many Wives Did Henry VIII Have?
Annual Leave? I'd Rather Stay, If That"s All ...
Plea of Bosnia-Herzegovina's War Crime Victim
The Family Way — Divorce
UK Flights Grounded by Volcanic Ash
Deadly Italian Train Crash Kills 6
The Rise of Nationalism in Britain
When America Sneezes the World Gets a Cold
Oil Companies Continue to Rape Planet for ...
Snow in Spring Brings Chaos to Parts of the UK
Bureaucracy Strikes Again
Darling Targets Election Victory with Safe ...
The Child Bride Problem Is Still Alive and Well
Terrified Emergency Call of a Woman Whose Car ...
Achilles Tendon Injury Ends World Cup Dream
CSR – Genuine Principle or Marketing ...
Continuing Turbulence at British Airways
Teenager's Murder Highlights Dangers of ...
UK Election Juggernaut Begins to Roll
War Families Anger at MoD Bonuses
Cameron under Pressure over Lisbon Treaty
Resignations Follow the Sacking of ...
Benefits of the Mediterranean Diet
Tony Blair Ready to Stand for EU Presidency ...
Debates Continue as Queen Weighs in to Row ...
Protests Greet Nick Griffin's Appearance on ...
21 Environment Protesters Arrested in England
The British Government Passes the Buck Again
Everything Must Go As British Government Sells ...
Boyzone Star Stephen Gately Dies
Is David Cameron Even Capable of Honest ...
The Tragedy of "Heaven's" Child Brides
Elite – The UK's Higher Education System
Why Can't I Hate Barack Obama?
The UNCRC – The Convention That Dare Not ...
The Tragedy of Child Brides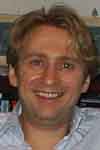 Shane Clarke serves as London Correspondent for The Seoul Times. He has been involved in humanitarian work for numerous years. He's also a freelance management consultant. Having completed an honors degree in Law at Wolverhampton University, he then moved on to an MBA at Warwick Business School. He's heavily involved in the fight against international parental child abduction to Japan.