Europe
Biting the Hand that Feeds You
Rogue Afghan Soldier Kills 3 British Soldiers
By Shane Clarke
London Correspondent

I have always been against the wars in the Persian Gulf. Putting aside the political aspects and the allegations of profiteering, I simply don't see what gives any country the right to invade another just because they think they might attack them or be harbouring those who would do them harm.If you're going to attack someone just in case they attack others shouldn't we all be invading Germany? After all, they have dragged everyone into two world wars with their aggression. Who's to say they won't do it again? Come on; let's send the troops over there, just in case.I don't like the look of the new family that just moved in up the street from me. Should I go up and kneecap them just in case they nick my car? I mean – their kids were a bit rowdy the other night; it must have been a nuisance to the people living next door, and who knows what they're going to do next? Shall I go and firebomb their house? They are harbouring those kids, after all.The problem is, now that we're over there, we have a responsibility to tidy up the mess we've made, which is why our troops are training the Afghan police and troops so that they're properly equipped to keep the peace. I guess it's only right; if you knock a drink over at someone else's house you're obliged to at least ask for a paper towel.So, our brave British soldiers remain in harm's way, cleaning up the mess that stupid politicians have made while said politicians stay safe behind a wall of armed security guards. There really is no justice in the world.Every time I turn on the news and see a report of another British soldier being killed a little piece of me dies. It's the injustice of it all that gets me. These are the people who have more courage in their little fingers than most of us could ever hope to have. These are the people who stand up and say that they will give their lives to keep us safe and protect our homes. I feel like sending them over there as they have been is an abuse of their protection.The new Government has promised to bring our brave soldiers home as soon as possible, but since David Cameron is leading that new Government I won't be holding my breath. All I can do is hope and pray that for once he keeps his word.The latest incident in Afghanistan has highlighted just how crucial it is that our soldiers are brought home as soon as possible. On Tuesday, a rogue Afghan soldier who was being trained by the British military killed three British soldiers in a rifle and rocket-propelled grenade attack. This incident, which took place in the Helmand province, highlights the dangers our troops are facing – not just from those they are fighting, but also the ones they are training to replace them when they are finally brought home.On Thursday, a man claiming to be the killer contacted the BBC's Kabul Office. He said his name was Talib Hussain, that he was 21, and from the Ghazni province. The reason he gave for the attack was the conduct of the soldiers stationed there, saying they had been killing civilians, including children.He claimed that he had been working alone, and that he joined the Taliban after the attack. The BBC's correspondent challenged him about his accusations, pointing out that the Taliban had killed civilians – including children – in their own attacks. Hussain responded that the Taliban were Mujahideen fighting for their own country.To be honest, I think that's a reasonable response. That's not to say that I condone what he did – quite the opposite, in fact. I condemn all acts of violence, whoever the perpetrator. However, it must be borne in mind that we are in reality an invading force. Many would respond in the same way if it was their country that had been invaded. When the Germans invaded France during the Second World War, the French resistance killed many German soldiers and were lauded as heroes. The only difference between us and them are the reasons given for occupying their country.Bush and Blair tried to justify the invasion by saying that Afghanistan produces and distributes a huge amount of illicit drugs. Correct me if I'm wrong, but doesn't Colombia produce their fair share as well? Why haven't we invaded them?They pointed out that Afghanistan produces terrorists. I think near-enough every country in the world produces terrorists. Spain has ETA, Germany had Baader Meinhof, and the Oklahoma bombing that took place in the US was committed by a US citizen. There's no universally accepted definition of terrorism, but most people would regard it as a politically and emotionally driven attack designed to create terror. I'm sure the civilians in Iraq and Afghanistan were utterly terrified when US planes were bombing the hell out of them. Again, I would ask – what's the difference between us and them? Osama bin Laden ordered attacks on American soil; George W Bush then ordered attacks on Iraqi and Afghan soil. He ordered the capture and execution of Saddam Hussein – a perfectly legitimate leader of a sovereign nation. The reason given was that Hussein was a dangerous man who could suck other nations into war. So, Bush's solution to this was to suck other nations into a war. It's like you taking your dog outside and shooting him in the head."Why did you do that?" Your wife demands."Well, he's getting a bit old, so I killed him so he wouldn't die."I don't mean any disrespect towards the soldiers serving in the Gulf. What's happening over there is not their decision and not their fault. They're just doing the job they chose, proudly serving their Queen and country. I'm proud of each and every one of them.I also do not want to disrespect the memories of the more than 200 British soldiers who have died in this war, and I realise that if we just walked away now then these brave men and women will have died for nothing. However, they should never have been sent there in the first place. They should have been here, at home, safe, ready to be called upon if needed. An army should be for defence not attack, a shield not a sword. Maybe when our elitist politicians finally realise this we could look forward to a future without war. Wouldn't that be nice?

Related Articles
Derek -- Simply Brilliant
Dara O'Briain -- The Gentleman Comic
Fear of Flying: My Morbid View of Airline ...
The Growth of Medical Tourism in the UK
Funny Boy
Anger as Carlos Tevez Appears to Refuse to Play
Shadow Chancellor Outlines Five-Point Plan for ...
Broken Hearted: What Do You Say?
President Obama Weighs-in to the Japanese ...
The Beautiful Game: Memories of When My Team ...
Shake It, Baby!
Student Protestors Riot in London
The Amityville Horror
The Blitz
British, US Soldiers to Do Marathon Run for ...
Horse-trading with People's Lives
Is It the Future or Just a Fad?
The Price of Failure
You Know He Was British, Don't You?
The Drug Problem in United Kingdom
Capitalism: How Free Does It Really Make Us?
Blair's Guards' Expenses under Scrutiny
Britain's Hidden Disaster
Referendum on Electoral Reform to be Announced
The Mediterranean Diet
Shame! England, My England!
To Hell in a Handcart
It's Not Easy Being an England Fan
Cumbrian Gunman Kills 12
Rooney Is Greatest Player World Has Ever Seen
Video Games: PC Vs. PS
More Injury Woes for England
England Team Banned from Using Twitter during ...
Gareth Barry in Race to Prove Fitness
Forgotten Couple Still in Hands of Somali ...
England 3 – 1 Mexico
England Captain, Ferdinand, Expresses Concern ...
President Obama Looking for Spending Cuts
British Airways Obtains an Injunction to ...
Hedgehogs and Plumbers
Britain Has a Hung Parliament
Is It Being Destroyed by Too Much Money?
Video Games: A Community Divided
Video Games: They've Come a Long Way
Gordon Brown Forced to Apologise over ...
Why British Monarchy Is the Best in World
How Many Wives Did Henry VIII Have?
Annual Leave? I'd Rather Stay, If That"s All ...
Plea of Bosnia-Herzegovina's War Crime Victim
The Family Way — Divorce
UK Flights Grounded by Volcanic Ash
Deadly Italian Train Crash Kills 6
The Rise of Nationalism in Britain
When America Sneezes the World Gets a Cold
Oil Companies Continue to Rape Planet for ...
Snow in Spring Brings Chaos to Parts of the UK
Bureaucracy Strikes Again
Darling Targets Election Victory with Safe ...
The Child Bride Problem Is Still Alive and Well
Terrified Emergency Call of a Woman Whose Car ...
Achilles Tendon Injury Ends World Cup Dream
CSR – Genuine Principle or Marketing ...
Continuing Turbulence at British Airways
Teenager's Murder Highlights Dangers of ...
UK Election Juggernaut Begins to Roll
War Families Anger at MoD Bonuses
Cameron under Pressure over Lisbon Treaty
Resignations Follow the Sacking of ...
Benefits of the Mediterranean Diet
Tony Blair Ready to Stand for EU Presidency ...
Debates Continue as Queen Weighs in to Row ...
Protests Greet Nick Griffin's Appearance on ...
21 Environment Protesters Arrested in England
The British Government Passes the Buck Again
Everything Must Go As British Government Sells ...
Boyzone Star Stephen Gately Dies
Is David Cameron Even Capable of Honest ...
The Tragedy of "Heaven's" Child Brides
Elite – The UK's Higher Education System
Why Can't I Hate Barack Obama?
The UNCRC – The Convention That Dare Not ...
The Tragedy of Child Brides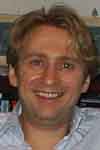 Shane Clarke serves as London Correspondent for The Seoul Times. He has been involved in humanitarian work for numerous years. He's also a freelance management consultant. Having completed an honors degree in Law at Wolverhampton University, he then moved on to an MBA at Warwick Business School. He's heavily involved in the fight against international parental child abduction to Japan.