Europe
The Drug Problem in United Kingdom
By Shane Clarke
London Correspondent

The arguments about drugs have been raging for decades. There are many different points of view, including legalisation of some or all drugs, de-criminalising certain drugs, and the introduction of Netherlands-style Cannabis cafes. No doubt, the arguments will continue for many decades to come, until politicians finally realise that despite being illegal for many years, drug-use is arguably more a part of modern popular culture than it has ever been, so why not legalise certain drugs, tax them and use the income to pay for the many drug treatment programs that are being run and the methadone clinics set up to help the thousands abusing drugs in the UK.Personally, I have never tried drugs. As a teen I was extremely wild; I fornicated shamelessly, drank myself into oblivion, and even got into the odd fight or two. However, there was one line I would never cross, and that was drugs. It's not a holier-than-thou thing, or me trying to imply I'm better than anyone else; it's simply a matter of personal choice. My brain gets addled enough at times, without compounding the situation with narcotics.I have seen friends succumb to the temptation of illegal drugs. These are people who come from good, respectable homes, with no notable stresses or trauma. Their only reason for partaking in this particular pastime was to experience the added high of a drug-induced "trip". I didn't judge them for it; it was their choice, and the beauty of living in a free society is that they are able to make that choice.There is no disputing that drug-use creates problems. Addiction can lead to criminal behaviour such as muggings and burglaries, and many women who turn to prostitution do so to pay for their drug habit. However, there are many other causes of crime – joyriders want to go mental in a car, so they steal one; a man suspects his neighbour of sleeping with his wife so he takes a baseball bat and gives him a week-long spell in the hospital.Drugs are a lifestyle choice – just like cigarettes or alcohol. Anti-drugs campaigners always point to the complications related to drugs, such as higher rates of schizophrenia in Cannabis users, the dangers of the substances added to illicit drugs, and the suicide rates among drug users. I believe these are perfectly valid arguments. However, just as valid are the arguments against smoking, alcohol, and fatty foods. Smoking can lead to lung cancer, alcohol can lead to liver problems, and fatty foods can lead to heart disease. Lung cancer led to 34,500 deaths in the UK last year – that's 95 per day. Drug-related deaths total only a fraction of that number. For example, taking into account the number of suicides resulting from drug-abuse, the total number of suicides every year in the UK is, on average, 4000. The main reasons for these are depression, schizophrenia and alcohol abuse.Go to any pub in the UK, and sooner or later you will find a man standing outside, holding forth about "druggies", and utilising words like "degenerate" and "weak" as he condemns the use of his taxes to pay for methadone treatments and medical treatment for these "bloody junkies". Nine out of ten of these men will be smoking like a chimney and supping on their sixth pint of lager that evening. They have no objections to other people's taxes being used for the radiation and chemotherapy for their lung cancer or the cost of a liver transplant after cirrhosis has destroyed theirs. I have even known these men to partake in the occasional bit of Cannabis themselves, always defending it with the classic, "Ah, it's just a bit of weed; everybody's doing it nowadays."Thankfully, there are organisations standing up for the rights of drug users. Release, based in the UK, has been doing so for more than 40 years. They not only provide valuable services for drug users, but also they provide a welcome counteraction to those who would see these people left to sink or swim on their own.Following the "swinging sixties" and the drugs boom that came with it, in 1971, the British government introduced a piece of legislation called the Misuse of Drugs Act. One purpose of this statute was to form the Advisory Council on the Misuse of Drugs (ACMD). This was meant to be an independent expert body to advise the government on any drugs-related issues. However, just as with most "independent" bodies, everything is fine as long as they say what the government wants to hear, but if they dare to question the government or disagree with them in any way, then we get to see just how independent these bodies really are, and what we find out is that they're not independent at all. They're like dogs running around in the government's back garden – everything's fine as long as they don't do anything the government doesn't want them to. But if that dog lifts its leg to the government's prize Begonias it gets a whack on the nose with a rolled-up newspaper – just to remind it who's the boss and where its bread is buttered.Professor David Nutt received such a whack on the nose last year. In July 2009, Prof. Nutt gave a lecture at King's College London, one of the top 25 universities in the world and the fourth oldest in England. In October, he published a pamphlet containing this lecture. It reiterated his opinion that drugs should be classified according to the proven evidence of the actual harm they cause. He also put forward an analysis containing nine "parameters of harm". These were grouped into three categories – physical harm, dependence, and social harms. The analysis suggested that alcohol and tobacco are more harmful than LSD, Ecstasy and Cannabis.Prof. Nutt also went on to criticise the government's policies, and their "artificial" separation of alcohol and tobacco from illegal drugs. Hitting back at those who claim Cannabis – which is the most widely-used illegal drug in Britain – causes psychotic illnesses, he declared that it presented only "a relatively small risk", and was less dangerous than alcohol and tobacco. Earlier that year, he said that taking Ecstasy – often referred to as the original designer drug because of its relationship with the 90s rave culture – is no more dangerous than riding a horse.Finally, and perhaps most tellingly, the professor criticised the government's political decision to reclassify Cannabis from a Class C drug to Class B, making it illegal to have, give away or sell, with simply being caught in possession carrying a potential prison sentence of up to five years, while Class C carries a maximum penalty of only two years. This was done against his advice and in response to public concerns about links between Skunk – the high-strength version of Cannabis – and mental illness.Unfortunately for him, Prof. Nutt was the head of the ACMD, and he had just committed a mortal sin against a government gradually moving towards total control of the UK and everyone – and everything – in it. This was a government fighting a losing battle for its political life, and it couldn't afford its own "independent" bodies criticising it.Alan Johnson, who became Secretary of State for the Home Department in the June 2009 reshuffle, sent a letter to Prof. Nutt immediately. He said that he had "lost confidence" in him and asked him to step down "with immediate effect". Obviously, this is simply a polite way of saying, "you're fired".This was met with widespread criticism. Phil Willis MP, Chairman of the Science and Technology Select Committee, said, "It is disturbing if an independent scientist should be removed for reporting sound scientific advice." He then went on to say he would be writing to the Home Secretary to ask why the professor had been sacked "at a time when independent scientific advice to Government is essential."Speaking after his dismissal, Prof. Nutt said that he refused to "mislead" people about the effects of drugs just to send a "moral" message to the public. He denied challenging the government's drugs policies and described his sacking as "a serious challenge to the value of science in relation to the government.""We can help them," he said. "We can give them very good advice, and it would be much simpler if they took that advice rather than getting tangled up in other sorts of messages which frankly really do confuse the public."Chris Huhne MP, the Liberal Democrats' Home Affairs spokesman, described the professor's sacking as "disgraceful"."What is the point of having independent scientific advice," he said, "if as soon as you get some advice that you don't like, you sack the person who has given it to you."Johnson tried to defend himself in the Guardian newspaper, saying, "There are not many kids in my constituency in danger of falling off a horse – there are thousands at risk of being sucked into a world of hopeless despair through drug addiction."I guess he would rather them be sucked into the world of hopeless despair that has consumed all of us, thanks to the failings of he and his government.Claudia Rubin, from Release, called the professor's sacking "a real shame", and accused the government of refusing to "take any proper advice on the subject."Such was the anger within the ACMD at the news of Prof. Nutt's dismissal that two members actually resigned. The first was Dr Les King, a respected chemist and former head of the Drugs Intelligence Unit in the Forensic Science Service.Dr King accused the government of denying Prof. Nutt his right to free speech. He said that their attitude towards the panel had changed, and that the ACMD was now essentially being asked to "rubber-stamp a pre-determined position."According to Dr King, anger at Alan Johnson's "disgraceful" decision to sack Prof. Nutt could lead to a meltdown in the organisation.The next to resign was Marion Walker, Clinical Director of Berkshire Healthcare NHS Foundation Trust's substance misuse service, and the Royal Pharmaceutical Society's representative on the panel. Other members threatened to follow suit.Following this debacle, and in a glaring example of zero-accountability on the part of MPs, Alan Johnson retained his position as Home Secretary, and still does. However, following Labour's defeat at the General Election he's now the Shadow Home Secretary. As long as there continue to be people in positions of power who place votes and public opinion before sound scientific advice, the drugs problem will never be resolved. The vast majority of politicians give re-election precedence over genuine analytical evidence, which can only do more harm than good.What we need is someone with the courage to stand up and make the right decision, without worrying about being unpopular. Ironically, Gordon Brown would have been perfect for that, because he was the most unpopular Prime Minister I can ever remember.

Related Articles
Derek -- Simply Brilliant
Dara O'Briain -- The Gentleman Comic
Fear of Flying: My Morbid View of Airline ...
The Growth of Medical Tourism in the UK
Funny Boy
Anger as Carlos Tevez Appears to Refuse to Play
Shadow Chancellor Outlines Five-Point Plan for ...
Broken Hearted: What Do You Say?
President Obama Weighs-in to the Japanese ...
The Beautiful Game: Memories of When My Team ...
Shake It, Baby!
Student Protestors Riot in London
The Amityville Horror
The Blitz
British, US Soldiers to Do Marathon Run for ...
Horse-trading with People's Lives
Is It the Future or Just a Fad?
The Price of Failure
You Know He Was British, Don't You?
Capitalism: How Free Does It Really Make Us?
Rogue Afghan Soldier Kills 3 British Soldiers
Blair's Guards' Expenses under Scrutiny
Britain's Hidden Disaster
Referendum on Electoral Reform to be Announced
The Mediterranean Diet
Shame! England, My England!
To Hell in a Handcart
It's Not Easy Being an England Fan
Cumbrian Gunman Kills 12
Rooney Is Greatest Player World Has Ever Seen
Video Games: PC Vs. PS
More Injury Woes for England
England Team Banned from Using Twitter during ...
Gareth Barry in Race to Prove Fitness
Forgotten Couple Still in Hands of Somali ...
England 3 – 1 Mexico
England Captain, Ferdinand, Expresses Concern ...
President Obama Looking for Spending Cuts
British Airways Obtains an Injunction to ...
Hedgehogs and Plumbers
Britain Has a Hung Parliament
Is It Being Destroyed by Too Much Money?
Video Games: A Community Divided
Video Games: They've Come a Long Way
Gordon Brown Forced to Apologise over ...
Why British Monarchy Is the Best in World
How Many Wives Did Henry VIII Have?
Annual Leave? I'd Rather Stay, If That"s All ...
Plea of Bosnia-Herzegovina's War Crime Victim
The Family Way — Divorce
UK Flights Grounded by Volcanic Ash
Deadly Italian Train Crash Kills 6
The Rise of Nationalism in Britain
When America Sneezes the World Gets a Cold
Oil Companies Continue to Rape Planet for ...
Snow in Spring Brings Chaos to Parts of the UK
Bureaucracy Strikes Again
Darling Targets Election Victory with Safe ...
The Child Bride Problem Is Still Alive and Well
Terrified Emergency Call of a Woman Whose Car ...
Achilles Tendon Injury Ends World Cup Dream
CSR – Genuine Principle or Marketing ...
Continuing Turbulence at British Airways
Teenager's Murder Highlights Dangers of ...
UK Election Juggernaut Begins to Roll
War Families Anger at MoD Bonuses
Cameron under Pressure over Lisbon Treaty
Resignations Follow the Sacking of ...
Benefits of the Mediterranean Diet
Tony Blair Ready to Stand for EU Presidency ...
Debates Continue as Queen Weighs in to Row ...
Protests Greet Nick Griffin's Appearance on ...
21 Environment Protesters Arrested in England
The British Government Passes the Buck Again
Everything Must Go As British Government Sells ...
Boyzone Star Stephen Gately Dies
Is David Cameron Even Capable of Honest ...
The Tragedy of "Heaven's" Child Brides
Elite – The UK's Higher Education System
Why Can't I Hate Barack Obama?
The UNCRC – The Convention That Dare Not ...
The Tragedy of Child Brides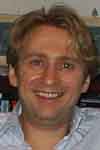 Shane Clarke serves as London Correspondent for The Seoul Times. He has been involved in humanitarian work for numerous years. He's also a freelance management consultant. Having completed an honors degree in Law at Wolverhampton University, he then moved on to an MBA at Warwick Business School. He's heavily involved in the fight against international parental child abduction to Japan.