Europe
3D Television
Is It the Future or Just a Fad?
By Shane Clarke
London Correspondent

Back in the early eighties, the world went mad for 3D. Every self-respecting magazine came with a pair of cardboard 3D glasses with the red and green lenses and various "astounding" pictures inside which would "come to life" if viewed through the glasses. The ITV television station broadcast a movie in glorious 3D which you could only watch through the glasses that came attached to the cover of that week's TV Times. This was fine if you lived alone, but caused difficulties for the average family who either had to buy multiple copies of the TV guide or take it in turns to wear the glasses while everyone else watched the blurry images on screen.The movie industry went 3D mad, with – it seemed – every other movie being made in this fashionable medium. Horror movies in particular jumped onto this particular bandwagon, especially those who were releasing sequels. Every movie that was the third in the series was made in 3D. So, we had Jaws 3D, Amityville Horror 3D, and Friday the 13th 3 in 3D.This would have been fine; the potential was there for this to be the dawn of a new era in cinema, where moviegoers could actually feel immersed in the action, or genuinely terrified by the sight of the movie monster actually striding towards them, and reaching for them with his grotesque, clawed hands. Unfortunately, the producers and directors missed the point and just filled the movies with silly gimmicks that did nothing for the story and quickly became boring – there are only so many times you can be excited by a stick coming out of the screen and waving around just inches from your face.Interest in the whole 3D phenomenon waned, and a fantastic opportunity to embrace a leap forward in the whole movie experience was wasted. So, movies went back to plain old 2D, and no one really batted an eyelid. Within a few months it was as if the whole thing had never happened. On the upside, at least sound moved forward with the introduction of DTS and 5.1 Surround sound, both in the cinema and at home. So, even if the pictures weren't coming at you from all sides, at least the sound was.The advent of the DVD, and later HD and Blu-Ray, further enhanced the home movie experience. But where do you go from there? We have digital sound and high definition digital pictures, so how can it be made even better?I guess it could be argued that 3D was the natural next step. Thankfully though it seems the lessons have been learned from the last foray and the gimmicks have been greatly reduced, with the 3D being used to enhance the story rather than simply act as a pop-up version. I recently saw Tim Burton's new re-telling of Alice in Wonderland at my local multiplex, and the 3D was actually very good; it certainly made the movie more enjoyable.There were a couple of minor problems. First, I wear glasses; I've tried contact lenses but they make my eyes sore. So, I had to put the 3D glasses on over my normal glasses, which was less than ideal. I also found that by the end of the film, I had a headache and a slight feeling of vertigo. This is apparently not unusual. Having spoken to a number of people about the subject it would seem that the 3D experience doesn't suit everyone. One lady said that she had been given a demonstration of a 3D television in her local electrical store and it had left her feeling sick.This adverse reaction will obviously limit the system's target demographic, which could impact on its success or failure. Then there's the eternal problem of different systems competing for superiority. Just as we did with Betamax and VHS, HD Disks and Blu-Ray, we also have different 3D systems, with some using the old red and green glasses and others using grey ones. Will one of these win out in the end or will people have to keep a selection of 3D glasses just in case?That leads me to the glasses themselves. Do people really want to be wearing those 3D glasses the whole time while they're watching television or movies? Have any tests been done to establish the effects of long-term usage of them? I'm sure they will present a barrier, particularly for younger people, who seem obsessed with appearances these days. I can't really imagine some girl spending hours doing her hair and make-up and putting on her designer clothes to go to her boyfriend's house and then sit there wearing 3D glasses all evening as they cuddle on the sofa watching a romantic movie.As an avid movie fan with the whole HD cinema system at home, I think 3D is a great idea. Anything that can immerse you further into the film can only be good, but while there have been improvements from the last time the media tried to introduce it, I still wonder if it will last. The glasses are a turn-off for some, the headaches and nausea that some suffer will obviously put them off the idea, and it's one thing to watch a 3D movie on a huge, twenty foot high cinema screen but another altogether to watch it on a 36 inch television.At the moment, 3D is an exciting new gimmick for anyone under the age of 30. It allows them to sit there in the cinema as Tweedledum and Tweedledee seem to literally be walking towards them. It's a novelty, but the problem with novelty is that it eventually wears off, and I wonder if 3D has the power and appeal to continue once this happens. I'm not sure it will in its current state of evolution. I think there are too many little annoyances and bugs to iron out before it will be attractive to a wide enough audience to make it financially viable.I hate to be cynical about progress, especially when it comes to things like this, but I can't help it in this case, and I hope I'm wrong. I just don't feel the same buzz with this that I did when DVD players and HDTV were launched. When I talk to people about 3D I don't feel that sense of excitement that I did when we talked about DVD players with surround sound that make you feel "like you're actually there". There doesn't seem to be any "wow" factor with 3D. The general reaction I get when I talk to people about it is, "Yeah, it's alright."So, we'll have to wait and see if 3D is going to stick around this time or just fade out as it did before. If it does last then it will certainly make anything with Pamela Anderson in it more interesting. Just don't sit too close to the screen or she'll have your eyes out with those things.

Related Articles
Derek -- Simply Brilliant
Dara O'Briain -- The Gentleman Comic
Fear of Flying: My Morbid View of Airline ...
The Growth of Medical Tourism in the UK
Funny Boy
Anger as Carlos Tevez Appears to Refuse to Play
Shadow Chancellor Outlines Five-Point Plan for ...
Broken Hearted: What Do You Say?
President Obama Weighs-in to the Japanese ...
The Beautiful Game: Memories of When My Team ...
Shake It, Baby!
Student Protestors Riot in London
The Amityville Horror
The Blitz
British, US Soldiers to Do Marathon Run for ...
Horse-trading with People's Lives
The Price of Failure
You Know He Was British, Don't You?
The Drug Problem in United Kingdom
Capitalism: How Free Does It Really Make Us?
Rogue Afghan Soldier Kills 3 British Soldiers
Blair's Guards' Expenses under Scrutiny
Britain's Hidden Disaster
Referendum on Electoral Reform to be Announced
The Mediterranean Diet
Shame! England, My England!
To Hell in a Handcart
It's Not Easy Being an England Fan
Cumbrian Gunman Kills 12
Rooney Is Greatest Player World Has Ever Seen
Video Games: PC Vs. PS
More Injury Woes for England
England Team Banned from Using Twitter during ...
Gareth Barry in Race to Prove Fitness
Forgotten Couple Still in Hands of Somali ...
England 3 – 1 Mexico
England Captain, Ferdinand, Expresses Concern ...
President Obama Looking for Spending Cuts
British Airways Obtains an Injunction to ...
Hedgehogs and Plumbers
Britain Has a Hung Parliament
Is It Being Destroyed by Too Much Money?
Video Games: A Community Divided
Video Games: They've Come a Long Way
Gordon Brown Forced to Apologise over ...
Why British Monarchy Is the Best in World
How Many Wives Did Henry VIII Have?
Annual Leave? I'd Rather Stay, If That"s All ...
Plea of Bosnia-Herzegovina's War Crime Victim
The Family Way — Divorce
UK Flights Grounded by Volcanic Ash
Deadly Italian Train Crash Kills 6
The Rise of Nationalism in Britain
When America Sneezes the World Gets a Cold
Oil Companies Continue to Rape Planet for ...
Snow in Spring Brings Chaos to Parts of the UK
Bureaucracy Strikes Again
Darling Targets Election Victory with Safe ...
The Child Bride Problem Is Still Alive and Well
Terrified Emergency Call of a Woman Whose Car ...
Achilles Tendon Injury Ends World Cup Dream
CSR – Genuine Principle or Marketing ...
Continuing Turbulence at British Airways
Teenager's Murder Highlights Dangers of ...
UK Election Juggernaut Begins to Roll
War Families Anger at MoD Bonuses
Cameron under Pressure over Lisbon Treaty
Resignations Follow the Sacking of ...
Benefits of the Mediterranean Diet
Tony Blair Ready to Stand for EU Presidency ...
Debates Continue as Queen Weighs in to Row ...
Protests Greet Nick Griffin's Appearance on ...
21 Environment Protesters Arrested in England
The British Government Passes the Buck Again
Everything Must Go As British Government Sells ...
Boyzone Star Stephen Gately Dies
Is David Cameron Even Capable of Honest ...
The Tragedy of "Heaven's" Child Brides
Elite – The UK's Higher Education System
Why Can't I Hate Barack Obama?
The UNCRC – The Convention That Dare Not ...
The Tragedy of Child Brides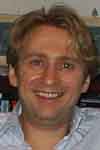 Shane Clarke serves as London Correspondent for The Seoul Times. He has been involved in humanitarian work for numerous years. He's also a freelance management consultant. Having completed an honors degree in Law at Wolverhampton University, he then moved on to an MBA at Warwick Business School. He's heavily involved in the fight against international parental child abduction to Japan.