Europe
Dangerous Liaison
Horse-trading with People's Lives
By Shane Clarke
London Correspondent

In May this year, the United Kingdom had the privilege of watching the best comedy trio since the Three Stooges. We watched and laughed as they performed for an entire nation. Everywhere you looked, you would see at least one of them, whether it was on television, the internet or giant posters. It was the theatre of the absurd for every person in the land.The members of this trio were: Gordon Brown – dour-faced tyrant with a fiery temper and an aversion to smiling since doing so just makes him look creepy. David Cameron – smarmy upper-class opportunist who will say anything to get your vote. Finally, there's Nick Clegg; little Nicky, who just wanted someone to take him seriously for once.They argued, they called each other incompetent, they attacked each other through the media, and even called each other names. The so-called "high-point" of this comedy extravaganza was three televised debates in front of hand-picked audiences with pre-prepared questions.They all stood there, on the stage, suited and booted, make-up on, answers prepared, all trying to portray themselves as common folk, when what they actually looked like up there was three out of work investment bankers competing on a game show. And that's really what it was like: they tried to be charming, tried to come up with all the right answers, made lame jokes that only one man – in a mental asylum in Scunthorpe – laughed at. It was Britain's Got Talent for politicians, but there wasn't a Susan Boyle in sight – unless you count the vague resemblance between her and Gordon Brown. It was like that extra program on ITV3 that shows all the worst auditions. But, frighteningly, this political equivalent of Jedward-plus-one was vying to be our country's next Prime Minister.Needless to say, none of them won outright when the votes were counted. How could they? It would be like choosing a favourite pin from a three-pin plug. The result was that Britain was left with a hung Parliament – a reflection of the mediocrity of the three candidates if ever there was one.For a brief spell, little Nicky Clegg was the most powerful man in Britain. He had what the other two wanted, and boy did he know it. He was like that girl at school that everyone wants, and Brown and Cameron each competed for his affections. I imagine it was the most popular Clegg had been in his entire life. His phone must have been ringing off the hook as these two men who had recently called him "a joke", and dismissed him as not being a serious threat, now offered him the world to jump into bed with them and form a new government.I have to confess to being a little disappointed with Clegg. He made his decision too quickly, and didn't make them work hard enough for it. I would really have made them sweat; I would have demanded gifts, nights out, and then the final decider would have been for Cameron and Brown to race each other around the Houses of Parliament, naked with a flower behind their ears.In my opinion, Gordon Brown was a bit sick of being Prime Minister. Nobody liked him, the country was in a terrible state (still is) and it seemed every time he opened his mouth, he put his foot squarely in it. I think he'd had enough, the irony being that he'd wanted this job his entire life, and now he had it he found he couldn't do it.The story goes that the Liberal Democrats refused to team up with Labour because, "they weren't taking us seriously." As for Crafty Cameron, I can just imagine him, foaming at the mouth as he promised Clegg the world. It would have been like a scene from one of those teen films where the boy and girl are in the back seat of his car and he's trying to "get to third base". He offers her the world and everything in it just to get her to say yes.So Crafty Cameron and Little Nicky became a couple. It was the ultimate marriage of convenience, and Cameron wasted no time in establishing the roles they would each play. Cameron became what my gay friends call "the butch", the dominant one in the relationship. I won't tell you what they call Little Nicky – I'll let you figure that one out for yourself.As in all relationships – even those as lopsided as this – there has to be some degree of give and take. It's like you and your partner; they get on your nerves at times but you wouldn't want to lose them, so every now and then you will be nice to their mother.Unfortunately, this is where things take a sinister turn. Cameron and Clegg are not like your ordinary couple; their concessions are not as simple as taking a turn with the washing up, cleaning out the garage or mowing the lawn. Their concessions affect the lives of millions of people, and since as a coalition they have a majority in the House of Commons, there's nothing to stop them bringing in whatever legislation they want to.Admittedly, it has always been that way, but when it was just one party in power there were more checks and balances in place to at least try to protect the public. Party members would rebel against bills they felt were unfair, and sometimes either block them completely or have them altered. With the coalition, it becomes a matter of horse trading, where one party wants to introduce something, but the other half feel it's unfair, so the proposing party offer a deal to get it through – a concession on one of their policies – and suddenly the bill is not so unfair after all.A good example is Crafty Cameron's proposal to change social housing in the UK. Over here, if you can't afford to buy a house, you can rent one from a local housing authority or association. It's yours for life, and you can raise your children in a stable, settled environment.Mr silver-spoon grew up in a big house with servants and millions in the bank Cameron wants to change all that. He wants to end the houses for life policy and introduce 10-year leases. If, after that 10 years, a tenant's circumstances have changed, then that tenant will not have their lease renewed and will have to make other arrangements. So, if you get a council property and raise your kids there, and they're settled in school and have friends, and then your salary improves, you could be kicked out because it might be decided that you can afford to buy a house instead. However, even doctors and lawyers are finding it hard to get on the property ladder in the UK because prices are so high.With the gap between the rich and poor in Britain growing ever wider, Mr family values Cameron has now proposed a genius plan to make sure the uppity plebs don't get ideas above their station – go out and work; be successful – but not too successful or you'll lose your house.As if that's not bad enough, the most frightening thing about this are the comments made by Liberal Democrat Deputy Leader Simon Hughes about the proposal. On a Radio Four interview programme, he quite-rightly condemned the idea, but then went on to say that an idea was all it was at the moment, that it would have to go through proper channels, and that it would take a lot of persuasion to get the Lib Dems to agree to it.A lot of persuasion? There should be no persuasion whatsoever. The idea shouldn't even be discussed; anything that could threaten the stability of homes in what Cameron has already called "Broken Britain" shouldn't even be entertained. It should be tossed out as what it is – another crackpot idea from a naïve public schoolboy who wouldn't last five minutes in the real world.This is the man who famously told us all to go out and "hug a hoody". For those not familiar with hoodies, they are disenfranchised teens with a propensity for mugging, stealing, burglary and extreme violence, often with knives and occasionally guns. Now, of course Dopey David Cameron can walk up to a hoody and hug him – he's surrounded by bodyguards. If I went up to one of the hoodies in my area and tried to hug them I'd wake up in hospital a few days later with my wallet gone and twenty stitches in my head.How can you take a man like that seriously? How can you believe that this man has spent just one second in the real world, where you can go out to tell some kids to stop messing with your car and get beaten to death?Yes, I'm Cameron-bashing again. Yes, I loathe and despise the man, but wouldn't you, if some posh upper-class tit who's never had to struggle in his life was trying to tell you what's good for you and how you should live?The man told us all to go out and hug a hoody; I've got a better idea – let's all go out and clout a Cameron.

Related Articles
Derek -- Simply Brilliant
Dara O'Briain -- The Gentleman Comic
Fear of Flying: My Morbid View of Airline ...
The Growth of Medical Tourism in the UK
Funny Boy
Anger as Carlos Tevez Appears to Refuse to Play
Shadow Chancellor Outlines Five-Point Plan for ...
Broken Hearted: What Do You Say?
President Obama Weighs-in to the Japanese ...
The Beautiful Game: Memories of When My Team ...
Shake It, Baby!
Student Protestors Riot in London
The Amityville Horror
The Blitz
British, US Soldiers to Do Marathon Run for ...
Is It the Future or Just a Fad?
The Price of Failure
You Know He Was British, Don't You?
The Drug Problem in United Kingdom
Capitalism: How Free Does It Really Make Us?
Rogue Afghan Soldier Kills 3 British Soldiers
Blair's Guards' Expenses under Scrutiny
Britain's Hidden Disaster
Referendum on Electoral Reform to be Announced
The Mediterranean Diet
Shame! England, My England!
To Hell in a Handcart
It's Not Easy Being an England Fan
Cumbrian Gunman Kills 12
Rooney Is Greatest Player World Has Ever Seen
Video Games: PC Vs. PS
More Injury Woes for England
England Team Banned from Using Twitter during ...
Gareth Barry in Race to Prove Fitness
Forgotten Couple Still in Hands of Somali ...
England 3 – 1 Mexico
England Captain, Ferdinand, Expresses Concern ...
President Obama Looking for Spending Cuts
British Airways Obtains an Injunction to ...
Hedgehogs and Plumbers
Britain Has a Hung Parliament
Is It Being Destroyed by Too Much Money?
Video Games: A Community Divided
Video Games: They've Come a Long Way
Gordon Brown Forced to Apologise over ...
Why British Monarchy Is the Best in World
How Many Wives Did Henry VIII Have?
Annual Leave? I'd Rather Stay, If That"s All ...
Plea of Bosnia-Herzegovina's War Crime Victim
The Family Way — Divorce
UK Flights Grounded by Volcanic Ash
Deadly Italian Train Crash Kills 6
The Rise of Nationalism in Britain
When America Sneezes the World Gets a Cold
Oil Companies Continue to Rape Planet for ...
Snow in Spring Brings Chaos to Parts of the UK
Bureaucracy Strikes Again
Darling Targets Election Victory with Safe ...
The Child Bride Problem Is Still Alive and Well
Terrified Emergency Call of a Woman Whose Car ...
Achilles Tendon Injury Ends World Cup Dream
CSR – Genuine Principle or Marketing ...
Continuing Turbulence at British Airways
Teenager's Murder Highlights Dangers of ...
UK Election Juggernaut Begins to Roll
War Families Anger at MoD Bonuses
Cameron under Pressure over Lisbon Treaty
Resignations Follow the Sacking of ...
Benefits of the Mediterranean Diet
Tony Blair Ready to Stand for EU Presidency ...
Debates Continue as Queen Weighs in to Row ...
Protests Greet Nick Griffin's Appearance on ...
21 Environment Protesters Arrested in England
The British Government Passes the Buck Again
Everything Must Go As British Government Sells ...
Boyzone Star Stephen Gately Dies
Is David Cameron Even Capable of Honest ...
The Tragedy of "Heaven's" Child Brides
Elite – The UK's Higher Education System
Why Can't I Hate Barack Obama?
The UNCRC – The Convention That Dare Not ...
The Tragedy of Child Brides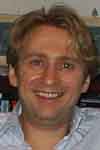 Shane Clarke serves as London Correspondent for The Seoul Times. He has been involved in humanitarian work for numerous years. He's also a freelance management consultant. Having completed an honors degree in Law at Wolverhampton University, he then moved on to an MBA at Warwick Business School. He's heavily involved in the fight against international parental child abduction to Japan.