Europe
Lest we forget…
The Blitz
By Shane Clarke
London Correspondent

It was 70 years ago today (Sept. 7, 2010) that the German war machine turned its attention from military targets to civilian ones. So began the Blitz.Nearly 1,000 aircraft of the German Luftwaffe crossed the English Channel on that late afternoon. There were 364 bombers, escorted by 515 fighters. They focussed their attack on the Port of London docks, however many of the bombs fell on neighbouring residential areas, killing 436 people and injuring 1,666 more. That night, there was another raid involving 133 bombers. 5,000 people slept in Epping Forest to escape this attack, and when it was over they must have breathed a sigh of relief and said, "Thank the Lord that's over." Little did they know that it had only just begun.There were 57 consecutive nights of raids on London following 7th September. More than 4,000 people died as 23,949 tons of high explosives were dropped on the capitol in 85 major bombing raids.It was done as an attempt to break British spirit so that they wouldn't have the heart to fight anymore. It failed.In fact, it had the opposite effect. It actually strengthened their resolve, and brought these people together like nothing before, giving rise to what people call the "Blitz Spirit".The thinking became, "We'll stand together, or we'll fall together."As far as I'm concerned, it was one of my country's proudest moments. British people came together like never before. The kids were evacuated to the countryside to keep them out of harm's way, leaving the grown-ups to thumb their noses at Gerry and his Luftwaffe. For once, class distinctions broke down and the people of London became one, all determined to show Hitler that he wasn't going to kill their spirit, and if he knocked their houses down, they would just build them again. They would gather in the underground system and sing songs as the bombs dropped overhead. It was a golden era for the spirit of Great Britain.Of course, London wasn't the only city bombed. Coventry took quite a pounding, as did Liverpool and many other cities up and down the country. Apparently, the secondary school I attended was hit by a stray bomb, too. And judging by the state of it when I went there it was never repaired.While community spirit may have deteriorated since the war, one of the things that still makes me proud to be British is the way we react to adversity. Walk down the streets of London on any given day and you'll be surrounded by an aloof, surly, frankly unfriendly bunch of people who regard you as a weirdo if you dare to smile at one of them. However, should disaster strike then this same bunch of people will immediately leap into action and display such acts of selflessness, heroism and compassion that it brings tears to your eyes.On 7th July 2005, London was rocked by a series of terrorist bombs that left 52 people dead and threw the capitol into chaos. Two of the bombs detonated on the underground system, leaving many people trapped below ground. The scene both above and below ground must have been like a scene from Dante's Inferno with the dead, dying, injured and walking wounded everywhere.On that day, the people of London did themselves proud. One minute, they were avoiding eye contact, jostling for space on the underground and pushing past each other to get to work. The next, they were carrying each other, holding each other, praying together and helping each other to safety. It was the Blitz Spirit all over again, and the British people told the cowardly terrorists – just as they told Hitler – that you will never destroy our spirit.Britain is often regarded as a "yob" culture. We are described by some as drunken, violent, bullish louts, and our record as tourists abroad has never really done anything to contradict that. Go into any town centre in Britain on a Saturday night and you'll see just how accurate that description can be.Obviously, such behaviour is reprehensible, and a blight on the British name. When I see the scenes filmed in town centres at weekends on television I just cringe and wonder what this country is coming to.But, believe it or not, there is actually an upside to such atrocious carryings-on. Never has this been so ideally illustrated as on Saturday 30th June 2007.That was the day terrorists attempted to bomb Glasgow airport by driving a Jeep Cherokee loaded with propane cylinders into it. Of all the places in the world they could have tried something like that, Glasgow airport was the worst. The fact that it's the only city in the world with a kiss named after it that is actually a head-butt should have given them a clue.Needless to say, they failed abysmally. Had they come to me when they were planning it, I would have told them, you do not come between a British man and his two weeks in Ibiza; you especially do not come between a Scot and his duty-free whiskey.They soon learned this harsh lesson though. They drove their car into the bollards outside Glasgow airport and fire broke out. The terrorists, having failed in their plan, emerged from the car – on fire. So there they were, two failed terrorists running around the place ablaze. And what did the people of Glasgow do? They beat them up!Not content with the fact that they looked like a couple of roman candles on Bonfire Night, John Smeaton, a heroic baggage-handler who was working nearby at the time, aimed a flying kick at one of them. Describing the scene, he told how he saw one of the bombers lash out at a policeman."You're nae hitting the polis mate," John said, "there's nae chance."He told of the moment he aimed a flying kick at the terrorist: "Me and other folk were just trying to get the boot in and some other guy banjoed [felled] him."John achieved overnight fame following the attack having issued a warning to any future wannabe terrorists: "This is Glasgow – we'll just set aboot ye."The other terrorist faired no better. He got a kick in the nuts from taxi driver Alex McIlveen.This cautionary tale should surely make terrorists think twice before trying anything that might disrupt a Brit's holiday again. I can imagine if a terrorist jumped up on a plane to Magaluf, with 100 drunken Brits on board, looking forward to 2 weeks of beer, sex and sunburn, and he tried to hijack it. He'd last about 10 seconds before some tattooed yob belted him one and knocked him out.That's the British spirit for you. You can attack us, bomb us, throw everything you've got at us, but you'll never break us. And if we get hold of you, we'll lamp you.So, today, we remember the many lives lost during the dark days of the Blitz. We remember the men, women and children whose lives were so cruelly cut short by the folly of man and his wars. However, as we commemorate those who lived and died during the Second World War, and we remember the sacrifices and heroism at that time, please spare a thought for the Germans – at least we get to remember winning.

Related Articles
Derek -- Simply Brilliant
Dara O'Briain -- The Gentleman Comic
Fear of Flying: My Morbid View of Airline ...
The Growth of Medical Tourism in the UK
Funny Boy
Anger as Carlos Tevez Appears to Refuse to Play
Shadow Chancellor Outlines Five-Point Plan for ...
Broken Hearted: What Do You Say?
President Obama Weighs-in to the Japanese ...
The Beautiful Game: Memories of When My Team ...
Shake It, Baby!
Student Protestors Riot in London
The Amityville Horror
British, US Soldiers to Do Marathon Run for ...
Horse-trading with People's Lives
Is It the Future or Just a Fad?
The Price of Failure
You Know He Was British, Don't You?
The Drug Problem in United Kingdom
Capitalism: How Free Does It Really Make Us?
Rogue Afghan Soldier Kills 3 British Soldiers
Blair's Guards' Expenses under Scrutiny
Britain's Hidden Disaster
Referendum on Electoral Reform to be Announced
The Mediterranean Diet
Shame! England, My England!
To Hell in a Handcart
It's Not Easy Being an England Fan
Cumbrian Gunman Kills 12
Rooney Is Greatest Player World Has Ever Seen
Video Games: PC Vs. PS
More Injury Woes for England
England Team Banned from Using Twitter during ...
Gareth Barry in Race to Prove Fitness
Forgotten Couple Still in Hands of Somali ...
England 3 – 1 Mexico
England Captain, Ferdinand, Expresses Concern ...
President Obama Looking for Spending Cuts
British Airways Obtains an Injunction to ...
Hedgehogs and Plumbers
Britain Has a Hung Parliament
Is It Being Destroyed by Too Much Money?
Video Games: A Community Divided
Video Games: They've Come a Long Way
Gordon Brown Forced to Apologise over ...
Why British Monarchy Is the Best in World
How Many Wives Did Henry VIII Have?
Annual Leave? I'd Rather Stay, If That"s All ...
Plea of Bosnia-Herzegovina's War Crime Victim
The Family Way — Divorce
UK Flights Grounded by Volcanic Ash
Deadly Italian Train Crash Kills 6
The Rise of Nationalism in Britain
When America Sneezes the World Gets a Cold
Oil Companies Continue to Rape Planet for ...
Snow in Spring Brings Chaos to Parts of the UK
Bureaucracy Strikes Again
Darling Targets Election Victory with Safe ...
The Child Bride Problem Is Still Alive and Well
Terrified Emergency Call of a Woman Whose Car ...
Achilles Tendon Injury Ends World Cup Dream
CSR – Genuine Principle or Marketing ...
Continuing Turbulence at British Airways
Teenager's Murder Highlights Dangers of ...
UK Election Juggernaut Begins to Roll
War Families Anger at MoD Bonuses
Cameron under Pressure over Lisbon Treaty
Resignations Follow the Sacking of ...
Benefits of the Mediterranean Diet
Tony Blair Ready to Stand for EU Presidency ...
Debates Continue as Queen Weighs in to Row ...
Protests Greet Nick Griffin's Appearance on ...
21 Environment Protesters Arrested in England
The British Government Passes the Buck Again
Everything Must Go As British Government Sells ...
Boyzone Star Stephen Gately Dies
Is David Cameron Even Capable of Honest ...
The Tragedy of "Heaven's" Child Brides
Elite – The UK's Higher Education System
Why Can't I Hate Barack Obama?
The UNCRC – The Convention That Dare Not ...
The Tragedy of Child Brides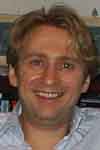 Shane Clarke serves as London Correspondent for The Seoul Times. He has been involved in humanitarian work for numerous years. He's also a freelance management consultant. Having completed an honors degree in Law at Wolverhampton University, he then moved on to an MBA at Warwick Business School. He's heavily involved in the fight against international parental child abduction to Japan.