Europe
Do You Believe?
The Amityville Horror
By Shane Clarke
London Correspondent

On a dark, rainy night in January 1976, George and Kathy Lutz took their three children and fled in terror from their home at 112 Ocean Avenue in Amityville, Long Island, USA. They had lived there for less than a month.The house had seemed a bargain at $80,000. It had six bedrooms, a swimming pool, and being located on a canal it also had a boathouse. The fact that Ronald DeFeo had viciously murdered his entire family with a shotgun there only 13 months earlier did nothing to deter them from making the Dutch Colonial house their home. They moved in on 23rd December 1975.The problems began immediately. Father Ralph Pecoraro, a local Catholic priest, visited to bless the house on moving-in day. Leaving the Lutzs to get on with their unpacking, he took his aspergillum (holy water sprinkler) and set to work, starting in one of the upstairs bedrooms. The moment he began praying and sprinkling holy water he heard a masculine voice."Get out!" It told him.Although he said nothing about it at the time, he did call George the following day and told him about what happened, advising him to stay out of the room. The call was cut short by an explosion of static.According to George and Kathy's story, documented by author Jay Anson in his book, The Amityville Horror, the next few weeks were a nightmare of supernatural occurrences and demonic visitations for the Lutz family. Missy, their five year old daughter, began talking about 'Jodie', an imaginary friend who appeared to her as a demonic, pig-like creature with glowing red eyes. One night, while checking on the boathouse, George looked up and saw a pair of red eyes staring down at him from Missy's room. Upon investigation, he found nothing. Missy suggested it might have been Jodie.If the Lutzs are to be believed, those few weeks they spent in 112 Ocean Avenue were like something out of a Dennis Wheatley novel, or Dante's inferno. In a tale reminiscent of the movie, The Exorcist, they even told of an incident in which some unseen force caused red welts to appear on Kathy's chest, and she levitated two feet above the bed.There's no doubt that George and Kathy Lutz did well from their story, and made a lot of money into the bargain. They certainly knew about the DeFeo murders and the folklore that had grown around them – stories that young Ronald DeFeo had been possessed by a demon that night and that this malevolent force had somehow silenced the noise of the shotgun as he went from room to room, slaughtering his entire family as they slept peacefully in their beds.Cynics say that the entire Amityville Horror story was nothing more than something made up by the Lutzs to cash in on the tragedy that took place in the house on Ocean Avenue. It certainly didn't do them any harm. However, it surely cannot be as black and white as that.On the night of 13 November 1974, Ronald DeFeo took a shotgun, and systematically moved through the house, slaughtering his entire family. In a matter of minutes, six people lay dead in their beds.22-year-old Ronald then calmly telephoned the police and reported that he had come home from work and found his family murdered. His parents, his brothers – aged 11 and 9, and his sisters – aged 18 and 13, lay dead in their beds. None of them had been woken by the sound of the gunshots.What did silence the noise of the shotgun that night as Ronald calmly walked through his family home, committing cold-blooded murder? Perhaps he drugged them. However, the house did not exist in a vacuum, neither was it isolated, so why were a minimum of six shotgun discharges not heard by neighbours on Ocean Avenue?Whether the Amityville story is to be believed or not, there are certainly a number of mysteries which still surround arguably the most famous family home in the world. This is why it cannot be dismissed as simply another story and a cynical ruse by George and Kathy Lutz to gain some notoriety and money.Six extremely violent deaths took place in that house in November 1974. Six unthinkable acts of murder were committed by a young man who later claimed to be under the influence of some demonic being. Surely such horrific deaths would somehow leave a mark on the house, whether real or imagined. Would you want to live in that house? Do you think you could ever feel comfortable in that house, knowing what took place there?If there is no substance to the stories of the Amityville house, then there would be no need to be afraid or uncomfortable. However, we as people cannot rest easy in a place where such terrible events have taken place. Something remains in these places, something that affects us on a subconscious, maybe even primitive level.Whatever is or is not real about that house which still stands to this day, one thing that is certain is that it will fascinate those who hear its tragic tale for many years to come.

Related Articles
Derek -- Simply Brilliant
Dara O'Briain -- The Gentleman Comic
Fear of Flying: My Morbid View of Airline ...
The Growth of Medical Tourism in the UK
Funny Boy
Anger as Carlos Tevez Appears to Refuse to Play
Shadow Chancellor Outlines Five-Point Plan for ...
Broken Hearted: What Do You Say?
President Obama Weighs-in to the Japanese ...
The Beautiful Game: Memories of When My Team ...
Shake It, Baby!
Student Protestors Riot in London
The Blitz
British, US Soldiers to Do Marathon Run for ...
Horse-trading with People's Lives
Is It the Future or Just a Fad?
The Price of Failure
You Know He Was British, Don't You?
The Drug Problem in United Kingdom
Capitalism: How Free Does It Really Make Us?
Rogue Afghan Soldier Kills 3 British Soldiers
Blair's Guards' Expenses under Scrutiny
Britain's Hidden Disaster
Referendum on Electoral Reform to be Announced
The Mediterranean Diet
Shame! England, My England!
To Hell in a Handcart
It's Not Easy Being an England Fan
Cumbrian Gunman Kills 12
Rooney Is Greatest Player World Has Ever Seen
Video Games: PC Vs. PS
More Injury Woes for England
England Team Banned from Using Twitter during ...
Gareth Barry in Race to Prove Fitness
Forgotten Couple Still in Hands of Somali ...
England 3 – 1 Mexico
England Captain, Ferdinand, Expresses Concern ...
President Obama Looking for Spending Cuts
British Airways Obtains an Injunction to ...
Hedgehogs and Plumbers
Britain Has a Hung Parliament
Is It Being Destroyed by Too Much Money?
Video Games: A Community Divided
Video Games: They've Come a Long Way
Gordon Brown Forced to Apologise over ...
Why British Monarchy Is the Best in World
How Many Wives Did Henry VIII Have?
Annual Leave? I'd Rather Stay, If That"s All ...
Plea of Bosnia-Herzegovina's War Crime Victim
The Family Way — Divorce
UK Flights Grounded by Volcanic Ash
Deadly Italian Train Crash Kills 6
The Rise of Nationalism in Britain
When America Sneezes the World Gets a Cold
Oil Companies Continue to Rape Planet for ...
Snow in Spring Brings Chaos to Parts of the UK
Bureaucracy Strikes Again
Darling Targets Election Victory with Safe ...
The Child Bride Problem Is Still Alive and Well
Terrified Emergency Call of a Woman Whose Car ...
Achilles Tendon Injury Ends World Cup Dream
CSR – Genuine Principle or Marketing ...
Continuing Turbulence at British Airways
Teenager's Murder Highlights Dangers of ...
UK Election Juggernaut Begins to Roll
War Families Anger at MoD Bonuses
Cameron under Pressure over Lisbon Treaty
Resignations Follow the Sacking of ...
Benefits of the Mediterranean Diet
Tony Blair Ready to Stand for EU Presidency ...
Debates Continue as Queen Weighs in to Row ...
Protests Greet Nick Griffin's Appearance on ...
21 Environment Protesters Arrested in England
The British Government Passes the Buck Again
Everything Must Go As British Government Sells ...
Boyzone Star Stephen Gately Dies
Is David Cameron Even Capable of Honest ...
The Tragedy of "Heaven's" Child Brides
Elite – The UK's Higher Education System
Why Can't I Hate Barack Obama?
The UNCRC – The Convention That Dare Not ...
The Tragedy of Child Brides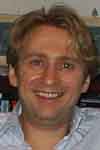 Shane Clarke serves as London Correspondent for The Seoul Times. He has been involved in humanitarian work for numerous years. He's also a freelance management consultant. Having completed an honors degree in Law at Wolverhampton University, he then moved on to an MBA at Warwick Business School. He's heavily involved in the fight against international parental child abduction to Japan.