Global Views
G-20 Time for Seoul Summit
By Zhou Li
Sweden Correspondent

The Group of 20 nations has reached an agreement to end the currency battle using friendly pressure to persuade countries to fulfill international standards rather than enforceable sanctions, the Wall Street Journal has reported. Apparently, the meeting in Gyeongju, South Korea was unable to agree on accurate metrics as the U.S. had intended. The ministers agreed only to measure the accord by "indicative guidelines", which were vague and still to be negotiated. It also adds an element of suspense for the Seoul summit of G20. The ambiguous language illustrated both the advantagse and disadvantages of G20, the specific group that serves as the closest to the bunch of directors for the contemporary world economy.On the one hand, the G20 was able to have the chance to get the currency debate involving parties on the table, particularly China and U.S. "China is widely seen as keeping its currency devalued to push its exports, and U.S. is seen by others as pursuing monetary policy that will depress the value of the U.S. dollar-as well as other G20 nations, which made them agree to reject the competitive devaluation of currencies." Nevertheless, G20 lacks any specific mechanism. However, U.S. Treasury Secretary Timothy is currently trying to make a deal to press China to agree to keep current-account imbalances "below a specified share of GDP over the next few years." The U.S. pushed a 4% limit on surpluses, try to get China agree with that target. China is currently running a 4.7% current-account surplus. While according to the IMF, the U.S. Deficit is 3.2%. The IMF estimates that China's current-account surplus will rise to around 8% in 2015. Newly, it seems that the world's focus of financial crisis has turned its attention to the currency and exchange rate issues. The financial crisis and current currency debate made new international economic order more complicated and vague.

Related Articles
Lao Enovy Stresses Better Bilateral Ties
Study Abroad -- Painful and Joyful
Rare Earth- Game between China and U.S.
China and Global Financial Crisis
Debates on China's Exchange Rate Regime
Swedish General Election 2010
Global Economic Crisis and China
Language Learning Experience
Economic Analysis of Korean Wave in East Asia
Swedes, Independent and Nice People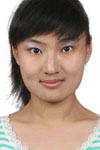 Zhou Li serves as Sweden Correspondent for The Seoul Times. She currently pursues a MA degree in Asian Studies at Sweden's Lund University. She studied economics and trade at Uiversity of Jinan, China. She is interested in Korean economy and culture.