Global Views
Rare Earth- Game between China and U.S.
By Zhou Li
Sweden Correspondent

U.S. and China have hustled on the affairs from the revaluation of Chinese currency to territorial disputes in the South China sea.

Recently, Hillary Clinton, U.S. Secretary of State said that she will put pressure on China to clarify its tactics on the exports of rare-earth minerals. Mrs. Clinton said she would try to find a good opportunity to make this point clear during her bilateral talking with China's state councilor, Dai Bingguo, on China's Hainan island. China now estimated to supply 95% of the world's rare earth elements, which have widely used for computer products, cellphones, motors for electric vehicles, large wind turbines and guided missiles. Even though China's Foreign Ministry said "it would not use its dominance in rare-earth minerals as a 'bargaining tool' with competing nations", On 27th of October. It is evident U.S. is afraid of China could use the resouces as a political arm, the Wall Street Journal has reported. On her way to East Asia Summit in Hanoi, Hillary met with her Japanese friends in Hawaii, talking about Chinese restrictions on exports of crucial minerals known as the rare earth resources was a alarm for U.S. Hillary also affirmed that she would welcome any clarification of Chinese policies and hope that it means trade and commercial activities about these vital mineral resources will continue. She also said that "she would use her meeting with Mr Dai to prepare for Chinese President Hu Jintao's forthcoming state visit to the U.S."

Related Articles
Lao Enovy Stresses Better Bilateral Ties
Study Abroad -- Painful and Joyful
G-20 Time for Seoul Summit
China and Global Financial Crisis
Debates on China's Exchange Rate Regime
Swedish General Election 2010
Global Economic Crisis and China
Language Learning Experience
Economic Analysis of Korean Wave in East Asia
Swedes, Independent and Nice People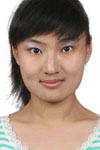 Zhou Li serves as Sweden Correspondent for The Seoul Times. She currently pursues a MA degree in Asian Studies at Sweden's Lund University. She studied economics and trade at Uiversity of Jinan, China. She is interested in Korean economy and culture.