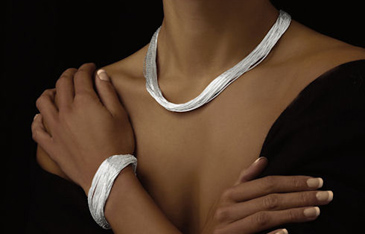 Luxury jewellery and watches shine in Asia-Pacific market.
The Asia-Pacific (excluding Japan) jewellery and watch market have survived during the recession and accounts for 31.2% of the global market, finds Datamonitor.
Research* by the independent market analyst firm, Datamonitor, has revealed that although many jewellery retailers have struggled over the last years, the Asia-pacific region has survived the global economic crisis and will be the fastest growing region over the next five years. Indeed, it will account for half of all new global jewellery and watch sales, with spending growing by $31.9bn to 106.1bn.
Ruta Perveneckaite, analyst at Datamonitor said: "As wealth increases through the region and expectations of future prosperity build, the conventional inclination to save is declining and the younger generation of consumers, particularly based in China, India and South-East Asia is spending most of its income on consumer products, especially into jewellery and watches. Therefore, the leading watch and jewellery brands recognised the importance of developing operation in these markets".
Australia is also another key market in the region. A relatively cheerful economy means that leading retailers Prouds Jewellers and Michael Hill were far less affected by the global economic downturn.
Asia-Pacific, has proved resilient, experiencing record sales and exhibited strong growth which should attract new investment in the future, especially in China.
Perveneckaite commented "For western watch and jewelry retailers, China's increase presents an unrivalled opportunity to capitalize on continuing rapid economic growth and bring their brands to a newly affluent urban population. Factors such as female participation in the workforce and heightened brand awareness through extensive use of social media on the internet have further lifted the Chinese market".
Therefore, Datamonitor believes that luxury jewellery and watch retailers have potential for growth through development in transactional websites.
Ms Perveneckaite continued: "So far many brands are missing an opportunity by not launching into the online space. Consumers are now increasingly willing to buy big ticket items online so brands should change their strategy and take advantage of this".