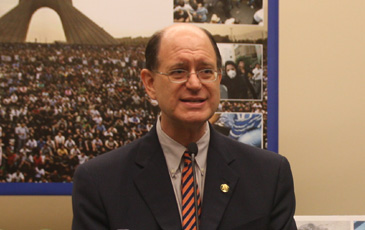 US Congressman Brad Sherman
WASHINGTON, DC – Congressman Brad Sherman (D-CA), who chairs the House Foreign Affairs Subcommittee on Terrorism, Nonproliferation and Trade issued the following statement concerning the proposed U.S. – South Korea Trade Pact:
"It's all well and good to increase exports, but not if we increase imports by an even larger amount. Every trade pact increases American employment in some industries, and costs jobs in other industries."
"Proponents of the trade pact are arguing it will increase U.S. exports to South Korea by $11 billion. This may well be accurate, but it is on the basis of an incomplete analysis.
"I'm extremely concerned that the proposed trade pact will increase U.S. imports from South Korea far more than it increases our exports to South Korea. Calculations by the Economic Policy Institute show that our trade deficit in 2008 with South Korea was some $13.4 billion dollars. The Economic Policy Institute further estimates that in 2015 our trade deficit will more than double to $26.9 billion if we enter into a free trade agreement with South Korea.
"I look forward to looking at the last-minute changes made to the text to see whether any new concessions by South Korea altered the conclusions reached by the Economic Policy Institute. Any trade agreement that increases our imports substantially more than our exports will cost America jobs." Contact:
Matthew Farrauto
Senior Advisor and Communications Director
U.S. Congressman Brad Sherman
2242 Rayburn House Office Building
Washington, DC 20515
(202) 225-5911
Direct: (202) 226-8434