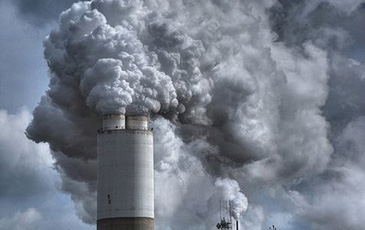 World's leaders are urged for taking more active and bigger role in controlling climate change as global warming gets serious.
WASHINGTON, Dec. 10, 2010 — This weekend, delegates to the United Nations Framework Convention on Climate Change will gather in Cancun, Mexico, for the 16th "Conference of the Parties", the most senior gathering of global leaders to address the challenge of global warming. The last such gathering, in Copenhagen last year, was hotly anticipated but quickly devolved into a contentious mess. At the 11th hour, negotiators pulled together a face-saving accord that was, to be generous, a placeholder. Since then, the past 12 months of official multilateral discourse has become a tawdry exercise in finger-pointing and low comedy. What, therefore, should the public make of COP 16 in Cancun?
There is a broad swath of the public that views the UNFCCC process as the critical exercise to slow the earth's warming. Yet many other members of the public are less convinced. A Pew Research Center poll in late October found only 59% of Americans are convinced that global warming is a real phenomenon, down from 70% four years ago. Less than a third of Americans think that climate change is a "very serious" problem.
The incoming Congressional class reflects American public skepticism. 45 of 97 Republican freshmen and 85 of 166 reelected Republicans reportedly question whether carbon emissions are a fundamental threat to human civilization. President Obama's negotiating position at Cancun has therefore been significantly impaired by political realities at home. As his negotiators set off rhetorical fireworks and cast aspersions on the sincerity of other parties (namely China), small wonder those other parties (China) snidely ridicule U.S. efforts as less than sincere.
Copenhagen exposed once and probably for all the fallacy that wise negotiators at the UNFCCC, seized of the gravity of the global challenge, could engineer the elimination of greenhouse gases by elegant fiat over the objections of narrowly-interested political actors. But before the rest of the world dumps all the blame on U.S. politics for the collapse of the European-designed carbon taxing system, though, it is important to remember that domestic political constraints on action are hardly unique to Barack Obama in this multilateral process. Nor are they unique to democracies, though they are vastly more transparent and measurable than in autocracies or other forms of government (again, China).
While Europeans may be firmly in favor of a global climate architecture, they may be the exception, rather than the rule. Since the bulk of current and future growth in carbon emissions will emanate from Asia, any architecture that is designed without accounting for Asian political realities is inherently flawed, no matter how politically correct by European standards.
Recognizing this, the Center for Strategic and International Studies ("Green Dragons: the Politics of Climate Change in Asia") commissioned authors from Australia, China, India, Indonesia, Japan, the Republic of Korea to compare their domestic political environments with that of the United States. What we found in those countries were political complications only slightly less daunting than those in the United States. Quite simply, it's hard to see how any political figure in any context is going to have the political stomach to adopt any UNFCCC-designed carbon-taxing architecture unless he or she is willing to fall on his or her sword.
The fact is that before Obama lost his climate bill fight in the U.S. Senate, Asia's most ardent cap-and-trade advocate, Australian Prime Minister Kevin Rudd, lost the same legislative fight — and eventually his job — in Australia. In Japan, Prime Minister Yukio Hatoyama boldly, and idealistically, pledged at the United Nations in September 2009 to cut his country's emissions by 25% of 1990 levels by 2020. But his proposals quickly collapsed in the face of domestic opposition and, like Rudd, Hatoyama is no longer in power. China and India have better known problems: the political legitimacy of the current governments rests on sustaining economic development. Even Korea and Indonesia, which have fashioned themselves as leaders on climate change, have tenuous domestic political support for bold climate change efforts.For any global accord on climate to work, its center of political gravity will have to be in Asia and not Western Europe, so the snapshot of political realities across the Pacific is far from a rosy picture. But the news is not all bad. Across Asia there is a growing civil-society movement in favor of action on climate. Few politicians in the region dare challenge the science of climate change the way many do in the United States and "green" is still the most fashionable political color in these countries. Industry in developed Asia is adjusting faster than in the United States and Asian corporations and policy makers are staking out comparative advantages in the new green economy.
The UNFCCC process in Cancun may be necessary, but maintaining its European political gravity may be political folly. A "reset button" on climate that centers on Asia would focus on technology development, market-oriented solutions, and clearing the tariff, intellectual property rights, and regulatory hurdles to greater trade, technology transfer and investment in greener economies. Hard caps and commitments will not work in this region, but technological collaboration, shifting consumer preferences, and spurring innovation for sustainable development will.
The Center for Strategic and International Studies (CSIS)
is a private, tax-exempt institution focusing on international public policy issues. Its research is nonpartisan and nonproprietary. CSIS does not take specific policy positions; accordingly, all views, positions, and conclusions expressed in these publications should be understood to be solely those of the authors.
The Center for Strategic & International Studies (CSIS) Charles Freeman, the CSIS Freeman Chair in China Studies, and Michael Green, a senior advisor with CSIS, have written a new commentary, "Look to the East on Climate."
For details or inquiries contact
Mr. Neal Urwitz
NUrwitz@csis.org
CSIS
www.csis.org