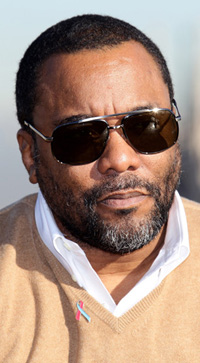 Filmmaker Lee Daniels
Hollywood, CA — Producers John Torres Martinez and Joe Lamy; through Mankind Entertainment, have picked up the film rights to Nilo Cruz's Broadway hit, 'Anna in the Tropics.'"Anna in the Tropics" is Nilo Cruz's signature piece. A first-of- its- kind drama, the play is set in Tampa, Florida and takes place during the 20th century, around the time of the Great Depression—in a Cuban cigar factory. Inspired by Leo Tolstoy's bestselling novel, 'Anna Karenina,' the original work follows the lives of a family of Cuban cigar rollers, whose lives are changed forever through the power of literature.The emotionally charged, character-driven play took two of the most coveted prizes for drama: the Pulitzer Prize in 2003, and that year's Steinberg award—and later landed a Broadway premiere. The play garnered two Tony award nominations."Anna in the Tropics" has become one of the widest produced plays, having been translated and/or produced in Australia, Spain, Belgrade, Germany, France and Shanghai—it was also listed as one of America's favorite plays in the Wall Street Journal, in 2010.Oscar nominated director, Lee Daniels ('Precious, 'Shadowboxer') will be developing the screenplay with Cruz.Alexis Garcia of William Morris Endeavor's Global Finance and Distribution unit, WME Global, is representing the film for packaging and sales. Daniels, previously repped by WME, was recently picked up by CAA.Martinez and Lamy, who will be producing through Mankind, acquired the rights from Cruz, and will be financing development, and steering the film through packaging, and production. Casting will begin in 2011.
About Nilo Cruz:
Nilo Cruz is an award-winning playwright. Born in Cuba in 1961, Cruz arrived to the U.S. on a freedom flight his parents took in 1970. His family settled in to the Little Havana area of Miami. Cruz began studying the arts in the early 80's, and earned his MFA in 1994 from Brown University—he later taught drama at Brown, Yale, and the University of Iowa. In 2003, Cruz became the first Latino to win the Pulitzer Prize for drama, for his play Anna and the Tropics—the play also took that year's Steinberg Award. A year later his winner landed a premiere, on Broadway—and took two Tony nominations. Cruz recently took the 2009 Hellen Merrill Award, and holds three of the most prestigious awards that are granted to writers.
About Mankind Entertainment:
Mankind Entertainment is an entity formed for the development, packaging and production of feature films. The company was formed by Austin-based producers John Torres Martinez, and Joe Lamy, and focuses primarily on the financing, development and production of award-driven, specialty films. Mankind is working on the upcoming, award-driven biopic, 'Castro's Daughter,' which was written by Academy award winner, Bobby Moresco ('Crash, Million Dollar Baby'), and Nilo Cruz—the film is expected to shoot in 2011. The company's first two films have been picked up William Morris Endeavor's Global Finance and Distribution unit for packaging, financing and sales.
Contact:
John Martinez
John@mankind-ent.com