Europe
Swine Flu Is Back in Europe
Special Contribution
By Askin Ozcan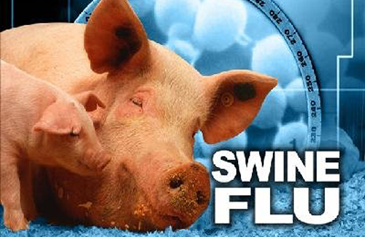 Swine flu is back in Europe.

After an early indication in Saudi Arabia, India, Australia, where a few deaths marked the reoccurence of swine flu this season, Europe seems to be the current victim of the disease.In the U.K. 39 deaths have been reported of swine flu this season, 12 of which last week.738 are in critical condition. In Sweden swine flu cases are doubling every week. A nine-year-old boy has died.Vaccin in both countries seems hard to get, though last year significant amount of surplus vaccins were thrown to garbage, due to their last date of usage was passed.This year's normal influenza vaccin contains 1/3 swine flu vaccin also.Authorities both in U.K. and Sweden are recommending the people to vaccinate themselves against swine flu. Those who got vaccinated last year who also got vaccinated with the usual influenza vaccin this year, seem to have good protection.Last year swine flu caused many deaths, but not more than the number of deaths caused by the usual influenza. The high class warning by the international health authorities last year, seems a little exaggerated.Risk groups who are more likely to contract swine flu are as follows: pregnant women those under 2 and above 65 years of age heart and circulatory disease patients seriously ill people people with decreased immunity HIV patients extremely overweight persons patients with chronic lung disease and kidney and liver deficiencies patients with heavy diabetes.Last year Swedish press reported over 72 side effects from the swine flu vaccin, including death, but this years usual influenza vaccin with 1/3 swin influenza vaccin does not seem to give so much problem. Whether it gives as much protection as a full swin influenza vaccin is yet to be seen.

Related Articles
"Ideas & Jellyfish" -- A New Book by Askin ...
Historic Religious Event in the USA
Christians, Muslims, Jews -- Stop Fighting!
Anti-Islamic Propaganda
Both Politicians and Diapers Need to Be ...
TV Viewing Doubles Risk of Heart Attack
Come Naked, Wear All You Can, No Charge!
Icelandic Volcano Eruption -- Possible Causes ...
Good Literature Is Getting Lost In the Hub of ...
Fortunes Made, Fortunes Missed
Alternative Medicine: A Modest Inquiry
"HULDA FESTIVAL" Runs Until April 5
Europe by Train: Part 3
Europe by Train: Part 2
Europe by Train: Part 1
"Wisdom in Smile" by Askin Ozcan
Is "The Second Venice" on Way to Be New Best ...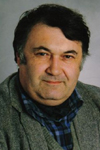 Askin Ozcan is an author of six books published in the USA. Small Miracles, The Second Venice, Wisdom in Smile, Stockholm Stories, Lightning and a Bouque of Roses, The Mini-Submarine. all are available at 200 internet bookshops globally including www.amazon.com, www.bn.com, www.alibris.com and via 25.000 bookstores giving the ISBN of the books.