Europe
TV Viewing Doubles Risk of Heart Attack
Journal of American Cardiologists Article Warns
Special Contribution
By Askin Ozcan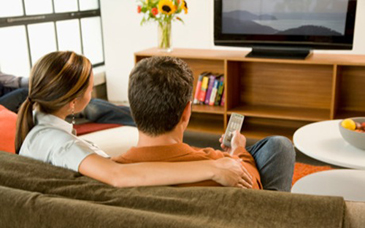 TV viewing doubles risk of heart attack.
According to an article based on recent research, which was published in the Journal of the American Cardiologists, two hours of TV looking (or working with the computer for the same duration) per day, doubles the risk of heart attack. Four hours per day, seriously increases the risk of early death.Also it is already an established fact that cordless computer mouse gives considerably more radiation than those attached to the computer with a cord.Similiar dangers are inherent in the personal alarms carried by patients, as well as in carrying open mobile telephones close to the heart. In many European countries, it is a serious traffic offense to talk with a mobile phone on the motorway as the radiation can affect especially the computerized cars.Also using of mobile phones are strictly prohibited in hospitals, pharmacies, airplanes without special equipment to permit their usage. Laptops are not only dangerous for men's fertility, but also can interfere with the electronic equipment in their vicinity.

Related Articles
"Ideas & Jellyfish" -- A New Book by Askin ...
Historic Religious Event in the USA
Christians, Muslims, Jews -- Stop Fighting!
Anti-Islamic Propaganda
Both Politicians and Diapers Need to Be ...
Come Naked, Wear All You Can, No Charge!
Swine Flu Is Back in Europe
Icelandic Volcano Eruption -- Possible Causes ...
Good Literature Is Getting Lost In the Hub of ...
Fortunes Made, Fortunes Missed
Alternative Medicine: A Modest Inquiry
"HULDA FESTIVAL" Runs Until April 5
Europe by Train: Part 3
Europe by Train: Part 2
Europe by Train: Part 1
"Wisdom in Smile" by Askin Ozcan
Is "The Second Venice" on Way to Be New Best ...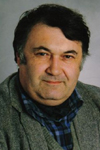 Askin Ozcan is an author of six books published in the USA. Small Miracles, The Second Venice, Wisdom in Smile, Stockholm Stories, Lightning and a Bouque of Roses, The Mini-Submarine. all are available at 200 internet bookshops globally including www.amazon.com, www.bn.com, www.alibris.com and via 25.000 bookstores giving the ISBN of the books.