America
Nixon Center Becomes Center for Nat'l Interest
Sen. Jon Kyl and Julie Nixon Eisenhower Honored
Special Contribution
By Drew Thompson
Nixon Center's China Director

| | |
| --- | --- |
| | Nixon's Daughter Being Married — This file photo shows that Julie Nixon, daughter of then-President Richard Nixon, is being led by his father to tie the knots with David Eisenhower, grandson of then-President Dwight D. Eisenhower. Their marriage was officiated by Rev. Norman Vincent Peale ar Manhattan's Marble Collegiate Church in 1968. |
WASHINGTON — At a glittering black-tie gala dinner last night, The Nixon Center announced its transition to become the Center for the National Interest. The Center also presented its annual Distinguished Service Award to Sen. Jon Kyl in recognition of his leadership on economic and security issues and gave a special Legacy and Leadership Award to long-time Board member, author, and civic leader Julie Nixon Eisenhower. Other speakers included Sen. John McCain, former Secretary of Defense James Schlesinger, Center Chairman Maurice Greenberg, Center Board members Charles Boyd and Dov Zakheim, and Center President Dimitri Simes.Announced by former President Richard Nixon in 1994 and originally established as a programmatically and substantively independent division of California's Richard Nixon Library and Birthplace Foundation, The Nixon Center has become a fully independent and self-standing institution.As a part of this transition, the Center will now be known as the Center for the National Interest, reflecting its emphasis on non-partisan analysis of America's foreign policy challenges based on U.S. national interests. The Center also publishes the prominent bi-monthly magazine The National Interest.Center Chairman Maurice R. Greenberg hailed the changes. "This is a big step forward for the Center. President Nixon always wanted the Center eventually to be independent and we have now realized that vision. We appreciate the Richard Nixon Foundation's cooperation in making it happen and wish the Foundation well in its important mission of promoting President Nixon's historical legacy. The Center for the National Interest will continue its forward-looking application of Nixon's foreign policy principles to today's international environment."President Nixon's daughter Julie Nixon Eisenhower added, "I know that my father would be proud of what the Center has accomplished over the last seventeen years and excited about this new stage in its existence. I look forward to continuing to work with other Center Board members to advance his foreign policy legacy."Center President Dimitri K. Simes added, "With its new independence as well as new resources, the Center for the National Interest will continue to play an important part in America's foreign policy debates, providing hard-headed but high-minded analysis of U.S. national interests in a rapidly changing world and always being prepared to challenge conventional wisdom and speak truth to power."The Center's new web site, www.cftni.org, is under development and will be completed soon. For further information, please contact Center Executive Director Paul Saunders at psaunders@cftni.org or by telephone at 202-887-1000.

Related Articles
Implications of China's Economic Rise for ...
China's Perspective of Post-Cheonan Regional ...
Chinese Investors and North Korea's Future
Saving Kyrgyzstan
China's Cheonan Dilemma
Myanmar's Elections Won't Be Free and Fair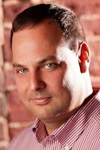 Mr. Drew Thompson, Nixon Center's director of China Studies and Starr senior fellow, serves as special contributor for The Seoul Times. He earned his M.A. in government from Johns Hopkins Univ. and studied Chinese language at Beijing Univ. His articles on Sino-US ties & int'l security have appeared on world's respected media including Foreign Policy, Financial Times, and Int'l Herald Tribune. He was also interviewed by CNN, Fox News, Bloomberg, BBC, and others.