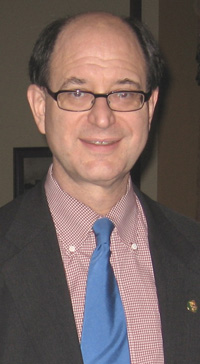 US Congressman Brad Sherman
US Congressman Brad Sherman (D-CA) on March 10, 2011 released the following statement on the planned consideration of the South Korea-U.S. Free Trade Agreement.Congress should reject the pending FTA with South Korea. It is likely that the United States would be opened up to North Korean goods under the agreement's liberal rules of origin.
Goods with up to 65 percent non-South Korean content can enter the United States with preferential, often duty free, treatment under this agreement. Nothing in this agreement prevents that foreign content from being North Korean.
Also, the language purporting to govern the so-called Kaesong Industrial Complex is intentionally vague. Goods entirely produced in sweatshops north of the DMZ may end up being given the same treatment as South Korean goods under the agreement.
The 40,000 workers at Kaesong are not paid by their South Korean employers. The money goes to the North Korean government. Along with several millions in fees, these payments provide hard currency for the North Korean government to maintain its grip on power and pursue nuclear proliferation.
If we are serious about denying North Korea the cash it needs to pursue its nefarious aims, we would ensure that this free trade agreement was clear, that no North Korean goods will be allowed into the United States.
In hearings on July 13, 2007 and again by letter on February 9, 2011, I asked the United States Trade Representative for a clear statement that goods made 100 percent at Kaesong could not be given access to the United States market unless approved by future statutory enactment. Silence on both occasions provides a clear answer. As the South Korean Ambassador said in 2007, "the planned ratification of the Korea-U.S. FTA will pave the way," for Kaesong goods in the United States.
Congressman Sherman is the Ranking Democratic Member on the House Foreign Affairs Subcommittee on Terrorism Nonproliferation and Trade.Contact:
Matthew Farrauto
Senior Advisor and Communications Director
U.S. Congressman Brad Sherman
2242 Rayburn House Office Building
Washington, DC 20515
(202) 225-5911
Direct: (202) 226-8434