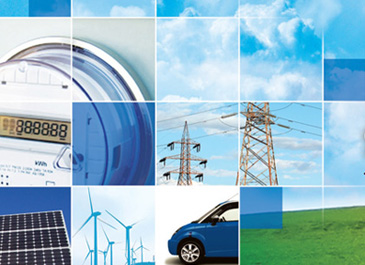 The 2nd Electricity Innovation Smart Grid Convention will take place at Seoul Walkerhill Hotel on March 17-18 in Seoul.
In their second Electricity Innovation Smart Grid Convention, Magenta Global will be putting forth their efforts in broadening the Smart Grid landscape. They will bring the attention and need for the significant transitional forces influencing the modern utility industry and how it impacts the successful application of a coherent Smart Grid vision in countries implicating Smart Grid innovation.Irrelevant to its name, the Smart Grid is not an object but rather a vision. The Smart Grid covets to give consumers information, control, and options that enable them to engage in new "electricity markets." Also, it will flawlessly assimilate varieties of the electrical generation and storage systems using simplified interwoven processes and universal ability to substitute and use selective information
to support a "plug-and-play" level of convenience. It will observe, analyze, and react to power quality shortages, resulting in a dramatic reduction in the business losses currently experienced by consumers due to insufficient power quality.Many will have questions like, "As smart grid technologies alter the grid, will the utilities sector see disruption to their business operation?" and others. Not only will the conference be talking about the many more positive revolutions mentioned before but also the challenges that the Smart Grid will be facing while putting this vision to affect. To discuss and find out more about the plans to bring forth the Smart Grid Innovation, please join Magenta Global at their second annual convention, taking place at the Seoul Walkerhill Hotel on March 17-18, 2011 in Seoul.For more information of the event visit their website,
http://www.magenta-global.com.sg/apeisgc11/index.php
or contact 65 6391 2533.