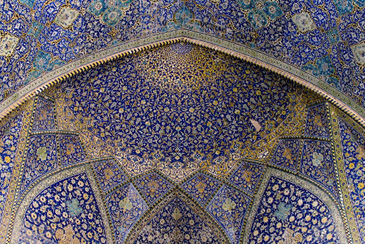 The beauty of Islam's mosque

Gentlemen,
I have today read an article in The Seoul Times (www.theseoultimes.com) - a respectable newspaper, where I also write, an anti - Islam article: " Why boycott 44 cent US stamp showing world EID (vacation) in Arabic ?" by Zvi November.
Apparently, the writer of this article is totally devoid of the knowledge of Islam, and of the other religions of God, and of the history of religions and is devoted to set up conflicts among the religions rather than "peace" and can not distinguish between the real islam and the real Christianity and real Judaism and their applied, misunderstood versions thoroughout the history.
As we all know, religions of God have suffered throughout the history and are suffering of immense misunderstanding and misapplications due to ignorance and political and economic profitism. Though all the religions of God preach, peace, brotherhood, justice, sharing, love and other noble traits of humanity, history reflects an enormous spectrum of wars and conflicts, not only among the religions of God, but also within each religion of God... To speculate on this and call one or all of the God's religions "devoted to wars" is not only fair, it is also a sign of ignorance of the religions of God. What the writer should attack , should not be the religions of God themselves, but the mankind's mal-practice of the God's religions !!!In respect of this, I despise this article by Mr. Zvi November and invite you, the Moslem scholars, and other scholars of history and religion, to show your reactions to this article in The Seoul Times.Of course, the newspaper is doing its duty by publishing such an article, with the intention to inform the public of what ideas are going around and we must use the newspaper, for the same purpose, to inform the public what is right and what is wrong. I expect to see your answers to the above mentioned article in The Seoul Times.On the other hand, I believe the US postage stamp in question, is a very good attempt to cause understanding and appreciation about Islam and is a peacuful project, unlike the article of Zvi November.With my very best regards
Prof. (h.c.) Askin Ozcan