National
NRI's Dandi 2.0
Gandhi, Most Well-Known Indian on Earth
By Abhishek Joshi
Associate Editor

| | |
| --- | --- |
| | Mohandas Karamchand Gandhi (1869 — 1948) was the pre-eminent political and spiritual leader of India during the Indian independence movement. He pioneered satyagraha — resistance to tyranny through mass civil disobedience. His nonviolence resistance helped India to gain independence, and inspired movements for civil rights and freedom across the world. |
Imitating Gandhi in the West is hip, after all Gandhi is the most well-known Indian to have set foot on this earth. Gandhi's story is remarkable. After being thrown off a train and after facing every kind of racial discrimination in South Africa, Gandhi influenced his followers to act. They acted, they went to jail and they followed Satyagraha movement as their leader wanted. Gandhi worked for Indians and ethnic Indians in South Africa. With a strong belief in social justice, he arrived in British-controlled India to a hero's welcome. Needless to say, he inspired millions of Indians through his myriad acts. They were inspired and they acted. Dandi March or Salt Satyagraha, Gandhi's brainchild, was so successful that it lead to Gandhi-Irwin pact, a historic victory in India's struggle for independence from the British. The march that began on 12 March 1930 challenged the British taxation on salt in India. Gandhi and his followers began the march from Ahmadabad to Dandi, a coastal village, walking for 24 days and covering 240 miles. This march to produce salt without paying the tax inspired millions of Indians culminating into large scale civil disobedience against the British control. Needless to say, Gandhi was arrested by British for thinking of India's independence and so were his tens of thousands of followers. The beatings of the Indians by the police and the British received worldwide coverage. A movement had begun. Gandhi had inspired millions. He worked for ethnic Indians in South Africa. He returned to India and worked for Indians in India. Since its independence, India has undergone a lot of changes. With the freedom to self-rule has increased the freedom to indulge in corruption. Every administration since 1945 has got skeletons in its closet that makes every Indian angry. The rampant corruption by our leaders, even after making India grow at a rate of 8.5% annually, has defamed every Indian all over the world. Last year was a corruption bonanza. Not that the scandals were committed just last year, but many of those were unearthed last year. Kudos to the diverse and vibrant Indian media that made sure people realize what has happened. The citizenry in India has objected to what is going on. The Apex court has objected to what is going on. Anna Hazare, the eminent activist, has decided to go on a fast in support of Jan Lokpal bill, an anti-corruption bill. He calls this India's second battle for freedom, India's battle to free itself from the clutches of corruption that has, so to say, become an identity of India. Indians in India are fed up and revolting. Enough is enough is what the educated youth and the growing middle class of India say. Passionate Indians living outside of India, also called non-resident Indians or NRIs, have also shown their concerns. Enraged are the NRIs living in the US. A 240 mile walk is being organized from San Diego to San Francisco, and six ethnic Indians are walking the entire walk, cheered by their supporters, who would join them at various stops in various cities. In fact the walks are being organized in 45 cities in the US and showing them the solidarity are the 40 cities in India. Much can be said about the passionate patriotism of these NRIs that want to see a corruption-free India. They envisage an India where their children don't have to bribe to get a paper passed from one babu to another babu in a sarkari office. They support the implementation of Jan Lokpal bill. A noble dream indeed and I hope I can give such an India as a gift to my children. However, this march by the NRIs may not resonate with your average Ram or Rahim in India. All this march shows is that the NRIs care. Every Indian in India knows that NRIs care. Not that I have a problem with their march, I wish them the luck on this noble cause, but I do object to naming this march as "Dandi March II". Gandhi's Dandi March was for Indians in India. He came back to India to play his part in India's struggle for independence. Gandhi chose Ahmadabad to Dandi for a reason. Gandhi chose salt for a reason. Gandhi's choice of place resonated with millions of Indians. Gandhi's Dandi march brought worldwide attention to India's struggle for independence. The corruption in India has already garnered the worldwide attention. By naming this march as "Dandi March II", we are diluting the original Dandi march. Not every small protest can be compared to India's historic struggle for freedom. Sure, every small protest can be inspired by the struggle for freedom, but naming each protest after historic events diminishes the importance of those historic events. Organizing such a protest does not make one Gandhi, and naming it as "Dandi March II" does not make the march comparable to Gandhi's Dandi march.

Related Articles
Crimea Crisis
Left Moves to Far-Left, Right Moves to ...
Sarkozy's Financial Transaction Tax, ...
Blame the Pitches, Mate!!
"S. Korea Can Learn from Australian Experience ...
Midterm -- Democrats' Curse for Obama's 2012?
Yet Another Apology, Eh?
Liberal Democrats Should Support Conservatives
Is it the End of European Dream?
Can Park Stall Chung and Lee's Sejong City?
What Effect Will Dalai Lama Have on Chimerica?
"President Should Not Confuse People for ...
"Pakistan Also Hub to Middle East, Central ...
Model Six-Party Talks
Yukio Hatoyama: 100 Days, East Asia and U.S.
Pakistani Envoy Talks with Local Journalists
Whom to Blame: Law or Men?
A Different Korea Sparkling
Is Corruption Cool and Acceptable?
Who Else Has the Right to Vote?
Indian Embassy Celebrates the Republic Day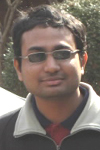 Mr. Abhishek Joshi serves as associate editor of The Seoul Times. He graduated from the School of Electrical Engineering of Seoul National University. He was also a member of SNU Quill, first English magazine from Seoul National University, as a writer.