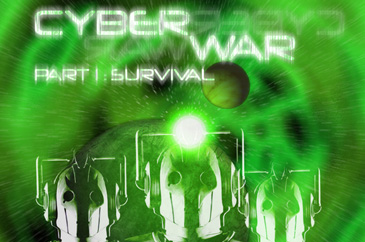 Global-Image-Cyber-Warfare — the gTLD weaponry
Why would someone invest $187,000 for single name application with ICANN plus another few hundred thousands of dollars on related costs to acquire a new gTLD domain root system? Simple, the real motivation will be to declare global-image-cyber-warfare and to create global market domination under a name identity.If this is really all about global image cyber warfare, then the art of war dictates preparation and planning. The surprise will hit the doors when a spectacular story breaks and occupies all the available market share space of opportunity in no time. This is how old brands were washed out overnight in the first phase of ecommerce.In the 90s, when the first generation of early domain names provided cutting edge weaponry it changed the global landscape forever, creating thousands of new brands and crushing old monikers, changed advertising and branding platforms permanently. This gTLD is the next big phase.As this is not a simple, no questions asked $10 domain, it's about a sophisticated team, with thick proposals, a desired name identity backed by solid funding all in hope of obtaining an approval of ownership of a new gTLD.The right combination of great idea with a perfect name identity will create fireworks, others just smoke. The teams have their work cut out and ICANN will be under tremendous pressure to take global challenges to be fair and just.The hot spots will be the pure generic names, dot milk, dot beer, dot casino, followed by the destination branding, like dot london, dot sydney and lastly the new ventures with new name brands or the old ventures with old name brands.The possibilities are endless but ICANN plans to cap the first round of proposed applications to only a few hundreds. However, based on the global pressures faced by organizations around the world to reduce customer acquisition costs the market can easily absorb thousands of applications in hope to reach larger audience at fraction of cost using a gTLD platform.The bold entrepreneurial teams will attempt to cherry pick as many hot properties as possible and figure out their aftermarket sub-branding issues later. The registrars, registries and domainers all will have something to cheer about. The professional services from trademark to legal and corporate nomenclature, branding and marketing will all have interesting proposals to deal with.Once ICANN starts the process and creates a global information campaign, the applicant organizations have very serious challenges; educate their internal staff, identify a proposed name, assemble a team, apply and develop a long term success plan. On the soft side, they have to be mentally prepared to lead a global charge and equipped with the value proposition to allow such a tactical maneuver.On the hard side they will need the game plan and sub-branding architecture to make the process winnable and equally highly profitable.Ecommerce is entering a new age of sophisticated global cyber branding. It's all about image warfare and market domination and gTLD provides the right weaponry.
Naseem Javed, founder of ABC Namebank, is recognized as a world authority on image positioning and global naming complexities. He is currently helping corporations on ICANN's new gTLD cyber-platforms and lecturing about new nomenclature frontiers and global cyber-branding.