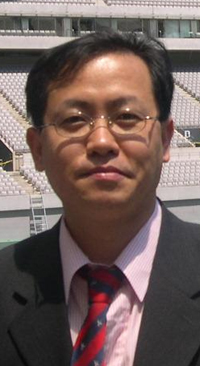 Mr. Simon Hong, director of Seoul Global Business Support Center.
Have you thought about opening your own franchise in Korea? What's the advantage and guideline to franchise your business? Seoul Global Business Support Center will host the seminar on foreign franchise business opportunities in Korea together with the Franchise Expert Association and COEX.The Seminar is designed to give foreign business people a better understanding of the Korean franchise market and franchise business opportunities.Participants will learn about the characteristics of the Korean franchise market, the franchisability of their businesses, methods and essential steps to get into the market, how to market your franchise, the relevant laws & institutions, and hear about success stories. Participants will also have the chance to network with Korean and international experts and a free tour to the "Franchise Seoul Fall 2011" exhibition.
For free sign up, please call Mr. Simon Hong at (02)6001-7243 or send your name, contact number to seoulsimon@naver.com no later than Auguest, 19th.
Date:
Thursday, August 25, 2011
Time:
1:30-5:00 PM
Venue:
COEX, Hall B, Lobby floor
Time & Program & Speaker
1:30 ~ 2:00 Registration & Networking
2:00 ~ 2:10 Seoul Global Business Support center Introduction Simon Hong, Director of SGBSC
2:10 ~ 3:10 Foreign franchise business opportunities
in Korea - Q&A Seung-jung Yu / Chair, Franchise Expert Association
3:10 ~ 3:30 Coffee break & networking
3:30 ~ 4:30 Franchising laws in Korea - Q&AJade Kim /Vice-chair, Franchise Expert Association
4:30 ~ 5:00 Free tour to "Franchise Seoul" exhibition