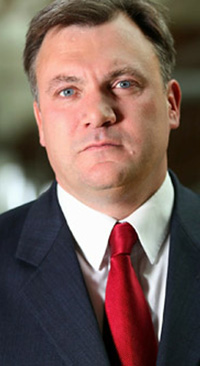 Edward Michael Balls, known as Ed Balls, (born 25 February 1967) is a British Labour politician, who has been a Member of Parliament (MP) since 2005, currently for Morley and Outwood, and is the current Shadow Chancellor of the Exchequer.
The annual political party gatherings for their "what promises can we make that will get us back into power?" forums are in full swing. Just for clarity – these are the annual conferences.At the Labour Party conference, Shadow Chancellor Ed Balls (yes, it's his real name) has unveiled a five-point plan to rescue Britain's economy and stimulate growth. These include a cut in VAT and a repeat of the Bank Bonus Tax.Well, Mr Balls, I've got a five point plan of my own. Let me know what you think:Point one: Stop fighting wars!Point two: Cut out bank bonuses altogether until we're out of the mess they got us into. Instead, pump those millions into the economy.Point three: Cut out the Parliamentary expense gravy train. Being an MP is not a voluntary service; it's a job, and a bloody well-paid one at that. All MPs should have is a petrol card and overnight accommodation in a budget hotel for those who have to travel more than 150 miles to attend Parliament. Apart from that, if you want a Kit Kat or a packet of chocolate Hob-Nobs, buy them yourself!Point four: Stop sending aid to other countries until we've sorted our own house out. You wouldn't go home to your missus and say, 'Sorry, love – we can't pay the gas bill this month because I've given a big chunk of my salary to the Smiths up the road 'cos they've got themselves into debt. Yeah, I know we're going to have to cook on a lightbulb for a while, but at least we're doing our bit for the wider community.'Point five: The Olympic Games. 'Nuff said?I hope that you, Mr Balls, will look seriously at my suggestions, and perhaps take some of them on board. I could now finish this piece with some sort of cheap joke about Mr Balls rising above his name, but I won't. I don't want people accusing me of speaking a load of Ed.PS – What is it with Labour and their Chancellors? The last one they had was Darling, now we've got Balls; If the next one's named Sugarboobs I'm leaving the country.Television has too much power over football, says Sir Alex Ferguson
In an interview for local television, the Manchester United boss has stated that he thinks television has too much power over the English game. He says that television gets to control certain aspects because of the amount of money it pumps into the game.Now, I have the utmost respect for Sir Alex Ferguson. I think he is the greatest manager the game has ever seen, and even though I support West Bromwich Albion I still regard him as something of a football God.However, the words "cake" and "eat it" come to mind here. It's true that television pumps an inordinate amount of money into the game (too much, in my opinion), and I think it's reasonable for an occasional accommodation to be made on their behalf – he who pays the piper calls the tune – and I really don't think Manchester United can complain too much about that, especially when they made more than £60 million from television last season. And with Sky and ESPN paying £1.782 billion for TV rights until 2013, this particularly gravy train is just going to keep on running.Pig Flies over Battersea
Oh yes; had you been in London today you would have seen a pig flying over the iconic Battersea Power Station.Not a real one, of course. Nobody fired some poor porker wearing a helmet and a cape out of a cannon. That particular sight remains just a beautiful dream on my part.No, it was an inflatable pig measuring 30 feet long and 15 feet high. It was filled with helium and launched to recreate the cover of Pink Floyd's classic album, "Animals", to mark EMI's re-issue of all 14 of their studio albums.Unfortunately, it wasn't the original pig from the album cover. They still have that pig; it's been stored in a warehouse since 1976. They did want to use it, but it was deemed not to be air worthy.The 14 albums have been re-mastered, with three being selected for release in special Expanded and Immersion versions. These are: Their seminal album, Dark Side of the Moon, which is released today (26th September 2011), Wish you were Here, to be released on 7th November, and The Wall, which will be released on 27th February 2012.If you like REAL music, I heartily recommend that you buy all 14, especially Dark Side of the Moon. I first heard this album when I was 9, and it absolutely blew me away. It was not so much an album as an experience; a trip into some strange dystopian world in which the music envelops you and carries you away to a place where voices come at you out of the dark, you feel like you're being chased by some kind of machinery, and you're startled almost to death by about a dozen alarm clocks going off at once.That was my experience of the album, anyway. I think everyone gets something different from it, which is what makes it such a magical piece of music history, and is probably why it was the biggest-selling album in the world until Thriller came along.So, if you love music, buy the entire Pink Floyd back catalogue. If you hate music, buy anything that comes out of Simon Cowell's X-Factor skip.