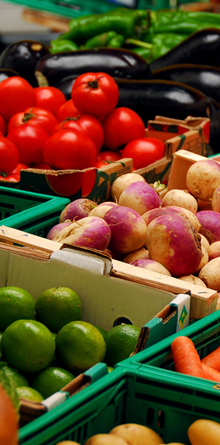 The use of natural medicine gets increasingly popular and important.
Public demand for the use of natural medicine is a force changing the paradigm of Western biomedicine – and a key unfolding issue is just how medical doctors will respond.Disregarded as `fringe' or `non-conventional' treatment for years, today complementary and alternative health (CAM) has claimed undisputed territory.Tracking its rapidly escalating use over the years is a case in point.A 1999 study in Canada found $US3.8 billion annually spent on out-of-pocket costs for visits to natural health practitioners; by 2003, 35% of adult Canadians had visited a natural health practitioner in the previous year.A 2005 US report found consultations with natural health providers surpassed those given by primary care physicians – now 42% of those aged 18 or over in the US used some type of alternative care in the past year.In New Zealand, a 1997 survey found 74% of households were using natural remedies while a more recent study of GPs found 20% practiced one or more complementary therapy, with almost 95% referring patients for CAM therapies.Factors causing this reshaping of medicine include increased hybridization of conventional medical practice with other medical traditions such as Ayurvedic, Chinese or herbal medicine, a high demand for CAM therapies and access to quality information about natural therapies, according to a 2008 study into US nursing practices published in the Complementary Health Practice Review.The paper concluded: "Global changes all point to the need for further incorporation of CAM within allopathic health education."Yet given an environment where medical doctors act as gatekeepers in referring patients for CAM therapies – and that medicine still retains a powerful hold on health legislature, how do such converging interests meet and merge?Does protectionism rule with doctors having a natural bias toward CAM therapies – or do they see the benefit and join the charge? Both, it seems, hold true.In their paper Complementary Medicine: knowledge, use and attitudes of doctors Deborah Ann Botting and Richard Cook tracked the history of a gradually enlightening medical landscape.One of the earliest studies on doctor's attitudes towards CAM (which covers around 160 different therapies from acupuncture and osteopathy to hypnosis and homeopathy) came in 1983.That study found 20% of doctors using natural therapies to treat patients; over a third had referred patients for CAM and about 80% wished to learn at least one CAM therapy, with hypnosis being the first choice.By 1986, another study highlighted that younger GPs were nine times more likely to refer patients to a non-medically qualified practitioner than older colleagues and that they were most positively influenced by "unscientific information such as observed effects of complementary therapies on one or two patients and personal or family experience of benefit".In 1987 a study of GPs in Oxfordshire, England found that 41% had attended a lecture or class in CAM; 31% believed they had a working knowledge of alternative medicine; 12% had received training; 42% wanted further training and 95% of the doctors had patients discuss CAM with them during the previous year.A British study examining attitudes of hospital doctors, GPs and medical students towards natural medicine found in 1994:— 12% of hospital doctors and 20% of GPs practising alternative medicine— Acupuncture equally popular with both groups; homeopathy most commonly being practiced by GPs— 70% of hospital doctors and 93% of GPs had suggested referral of a patient to a CAM therapist on at least one occasion.— Osteopathy was the most common referral by GPs and acupuncture by hospital doctors — 85% of medical student felt that alternative medicine should be available on NHS, compared with 76% of GPs and 69% of hospital doctors.By 1997, a study to determine the use of and attitudes towards CAM among GPs in south west England found 68% of respondents were active in natural medicine. Chiropractic, acupuncture and osteopathy were considered the three most effective treatments, with the majority of GPs believing they should be funded by the NHS. GPs who had more doubts about CAM were more likely to be male, over 50 and working alone in a practice.A year later, a paper examining 25 international studies into CAM discovered "large numbers of physicians were referring or practising the better known forms of complementary medicine".Another 10 years on, in 2008, collating information about the use and practice of CAM across numerous studies of physicians, nurses, public health professionals, dieticians, social works and pharmacists another paper (A Literature Review of Health Care Professional Attitudes Toward Complementary and Alternative Medicine) found: — By 1999, 13 of Canada's 16 medical schools offered some form of education on CAM in their undergraduate medical curricula, with the remaining three schools intending to offer such education in the future — Interest in CAM among health care professionals high – up to 81% of primary care physicians wished to increase their knowledge about CAM: medical and surgical physicians, dietiticians, paediatricians, primary care medical school faculty also said they needed more information on CAM
— Two studies looking at oncology health care professionals found two thirds of those surveyed felt comfortable discussing CAM with their patients
— The majority of primary care physicians in the US would consider prescribing CAM for anxiety, pain, insomnia and depression: in Canada they would recommend CAM for musculoskeletal problems, chronic pain and chronic illness in general Factors holding physicians back from CAM referral included lack of regulation: with the exception of homeopathy and osteopathy, there is no legal requirement for registration of complementary therapies in the UK. France, Belgium and Luxembourg will only allow medical professions and certain paramedical professions to practice health care, whereas Germany has the Heilpraktiker (health practitioner) system which licenses practitioners who are not members of a recognised health profession if they have been educated in basic medical knowledge. In Canada, only three provinces have legislation that protects physicians from disciplinary actions resulting from recommending or practicing CAM therapies.
New Zealand's visionary doctors
So how does this country fare in a changing global health landscape? A couple of strong examples show this new `integrative' or hybridised face of modern medicine.Dr Paul Butler's is at the forefront of spanning the orthodox and alternative. As Chairman of the Auckland Faculty of the College of General Practitioners, Paul is also a Trustee of the Wellpark College of Natural Therapies, this country's leading natural health training institute (www.wellpark.co.nz). At his Milford general practice, Paul works alongside a diverse team including general practitioners, psychologists, naturopaths, nutritionists, cranio osteopaths, massage therapists, hypnotherapists, yoga practitioners, an acupuncturist and breast thermography technician. He says: "General practitioners seem to be much more aware of the interest in natural therapies amongst the public. Doctors working in secondary care (hospitals) and specialists – apart from a few I've met – are lagging in their awareness of the potentially very positive role combining natural therapies with conventional care."Paul believes natural therapies could be a strong economic driver for New Zealand's future.Meanwhile Dr. Morella Lascurain has left behind her orthodox medical training to work completely in the realm of CAM therapies.Born and raised in Venezuela, Morella was top of her medical class and set for a glittering career as an orthopaedic surgeon, but had completely burnt out by age 29 (working as a young doctor had already given her a peptic ulcer at 21).Travelling first to Paris to study filmmaking, then marrying a Kiwi and settling in Auckland, Morella decided against further medical training and instead took up a position tutoring pathology at the Wellpark College of Natural Therapies. She gradually became interested in natural health – especially hearing repeated stories from her students of being cured of chronic and life-threatening illnesses. When Morella changed her diet and cured 16 years of stomach pains she became even more interested; then an emergency caesarean she was about to undergo was averted with her midwife's use of a homeopathic remedy and acupuncture needles.Stunned at what she had seen natural medicine do for herself and others, Morella decided to start a practice that brought a multi-disciplinary range of natural therapists together to focus on family wellbeing. Morella: "Natural medicine has its basis in understanding that health symptoms are like the warning light on the dashboard of a car: it is the body trying to warn you that something deeper is going on. Medicine works by suppressing those symptoms."These days Morella's skills are no longer to do with the prescription pad and operating theatre. Instead she practices consciousness-based techniques of Psych-K and Body Talk which "tap into the human body's healing capacity".
The writer, Kimberley Paterson, can be reached at Soul PR on kimberley@soulpr.com or 64 273 454570 or 64 9 4244218